Intimacy with God
About this show
Creator:
Pastor Richard D. Dover
Location:
Locally Produced
Rating:
General audiences - PG/TV-G
Scheduled airings
This show has not aired nor is scheduled to air in the future.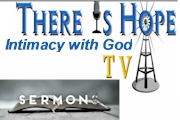 Intimacy with God
Pastor Richard D. Dover
Seattle Open Door Church
Pastor Rich talks about having an intimate with relationship with God through the Lord Jesus Christ. As Christians we should develop an intimate relationship with Christ. He should be our best friend. the lover of our soul, We should seek the presence of the Lord in our life. Not seek emotions, feelings, signs and wonders, but seek the Lord Himself.
Pastor Rich ends the message talking about the importance of the altar at the church service. There is something special that takes place at the altar. One of the reasons is that distractions are removed. It is as if you are moving out of the outer court into the Holy Place. When you lay your sin and cares at the altar, and you allow the Holy Spirit to work on your heart at the altar it is as if you are entering into the Holy of Holies.
Seattle Open Door Church
625 SW 149th St
Burien, WA 98166
www.sodc.tv
Give Pastor Rich a call at 1-866-WANTGOD
Member Login
Welcome!
Hey viewers and producers! Be sure to register.

Don't confuse registration with membership!

Registration will allow you to vote for shows and leave comments on the website. You still need to become an SCM member to produce shows.

How to Use the New Site