Your Complete Guide to Writing Product Descriptions (+Examples)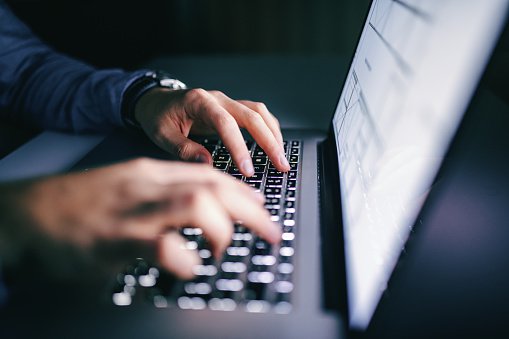 E-commerce has made it possible for almost anyone to tap into a global marketplace. Whether you're a solopreneur ready to launch an online store or a small business looking to add e-commerce to your sales process, content is key to your online retail venture.
And the heart of e-commerce content is the humble product description.
Follow these steps to write descriptions that will get your customers to click "Buy."
Here are our 7 steps to create effective product descriptions that generate sales:
Map the customer journey
Write to your audience
Describe your product accurately
Describe functional differentiators
Pitch competitive differentiators
Make it user-friendly
Close the sale
---
How to write product descriptions to increase sales in your online shop
Numerous studies suggest that shoppers buy based on emotions and then rationalize their decisions with logic. A good product description speaks to your customers on both levels, appealing to their desires and providing evidence that your product is a smart choice.
And it does all of this in a way that gets today's harried, hurried online shoppers to buy.
The following steps, illustrated with product description examples from successful online stores, will help you write product descriptions for your e-commerce site that are tuned to sell.
Step 1: Map the customer journey
Understanding the customer journey is essential to e-commerce marketing. When writing product descriptions, consider the path your customers typically take when making a purchase on your site.
Some users probably land directly on your product pages, while others drill down from the home page through one or more product categories to get there. Your product descriptions should form a coherent path for each of these online journeys to conversion.
Usually, this means writing several brief descriptions leading into a final page with the full product specs.
Tips for mapping the customer journey:
Look at analytics: Check your site analytics to determine how shoppers are finding your product pages, which pathways have the most traffic, and which have the best conversion rate. For example, Apple's home page features a pitch for the iPhone SE with two simple calls to action: Learn More or Buy. Apple knows that many of its customers hit the home page knowing what they want, while others need to explore first. The company provides a clear path from the home page for both customer journeys.
Optimize for each step: For each journey, provide just enough description to entice the user into clicking through to the next step. As the Apple example shows, these high-level pages require minimal detail. Yet those product details are highly important, and the calls to action are unmistakable.
Consider user knowledge: As part of your analysis, consider journeys of customers with different knowledge levels. For example, visitors to Petco looking for dog beds may have no idea what kinds are available, so the site helps them narrow their choices by dog size, bed types, or both.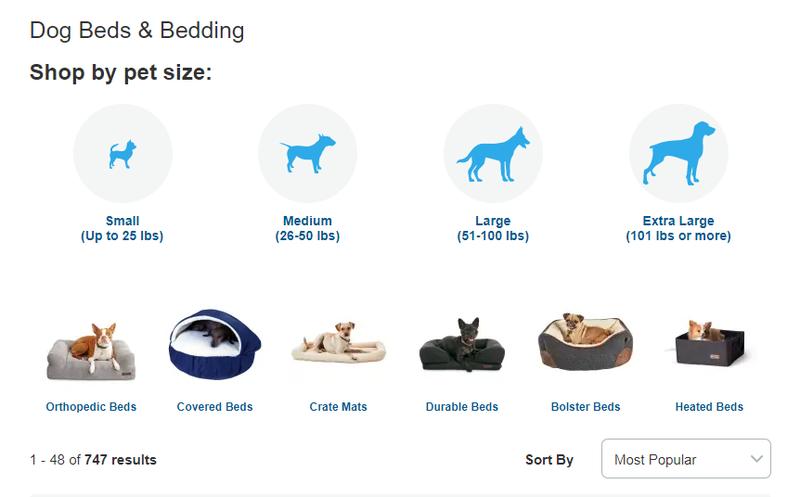 Step 2: Write to your audience
To succeed with an online business, you also need to understand your audience. Who are your ideal customers, and why should they buy your products? Try to think beyond features to the benefits your products provide and the desires they satisfy for your customers.
For example, a running shoe might have an innovative dynamic foam core (the feature), which delivers the benefit of less impact pain. This lets you run longer distances, which results in you becoming healthier (the benefit).
Tips for writing to your audience:
Create buyer personas: Create as many buyer personas as you need to capture the characteristics of your ideal buyers. This typically includes demographics such as age, sex, and income, as well as information levels (how much they know about a product before coming to your site).
Identify desires: What desire does your product satisfy for each persona? What features and benefits can you align with each desire? For example, this description from Wild Birds Unlimited ties the features of metal perches and a removable base to the benefits of easier dining for birds and easier cleaning for bird lovers. Both speak to the desire to "make life a little simpler."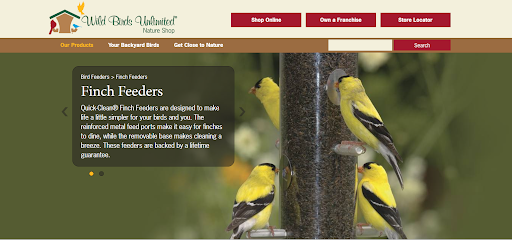 Speak your customers' language: The following ad by TAG Heuer implies quality with words like "precision" and "rigorous." But it also makes a clear emotional appeal to its luxury-seeking audience with references to "Hollywood luminaries," "Hall of Fame athletes," and a watch that "makes its own rules" and "never compromises."

Step 3: Describe your product accurately
A primary function of your product descriptions is to help shoppers find the right products for their needs, which means they have to find them in the first place. On the web, this requires describing your products in terms that shoppers and search engines recognize.
Tips for describing your products accurately:
Use straightforward terms: Your product names, subheadings, and copy should go beyond branded language to describe your product unmistakably and succinctly. For example, if you offer a frisbee called the Whammy Brite, your product name should spell out Whammy Brite Glow-in-the-Dark Frisbee.
Consider popular keywords: Research keywords to understand the language most commonly used to find products like yours and use them in your copy.
Step 4: Describe functional differentiators
Product descriptions also help customers find the best product for their needs by identifying the key differentiators between similar items. An example is this Razor-Back Tools page, which gives users just enough information to choose from more than a dozen types of forks.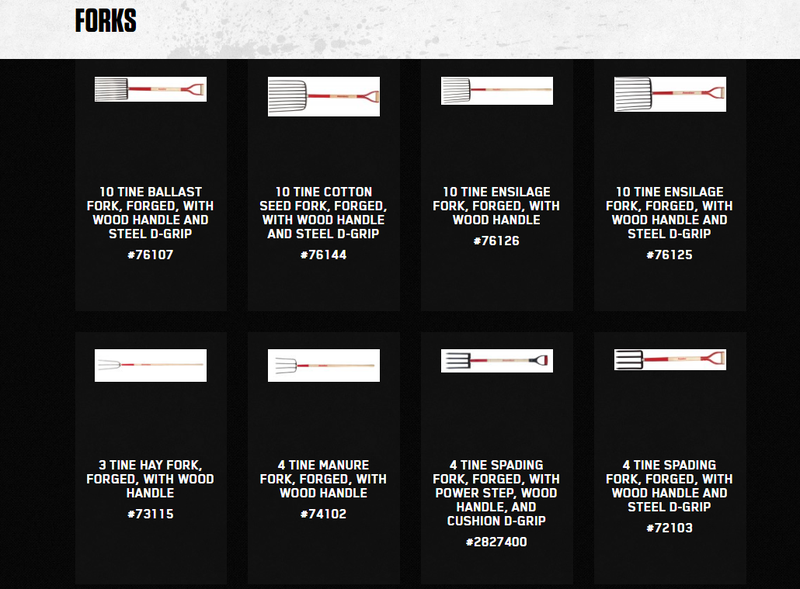 With Razor-Back hand tools, intended usage, head construction, step type, handle material, and grip type are core differentiators between models. The descriptions present these product features in the same order so users can quickly scan and distinguish between them.
The small photos further help users find what they're looking for.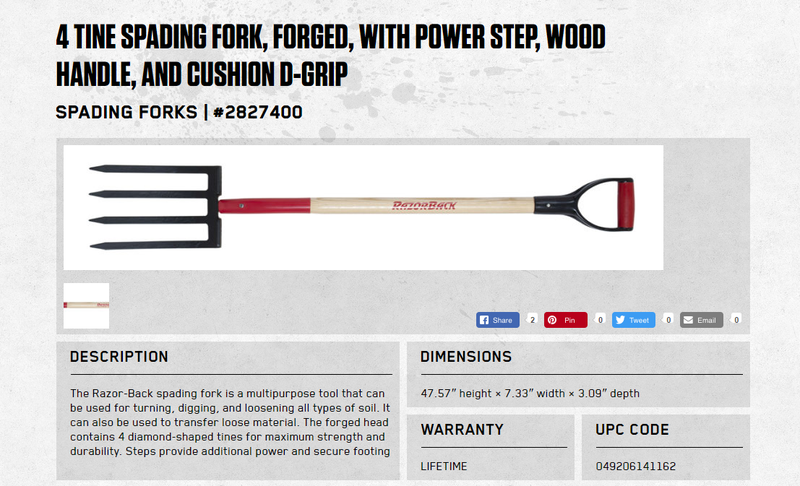 Once the user dials into the product page, these key features are explored in greater detail to push the final purchase.
Tips for describing functional differentiators:
Rank your differentiators: To help users quickly find the best product for their needs, rank your functional differentiators according to their importance to your users and feature them consistently in that order. The analysis you've done in prior steps make this easier.
Consider sorting tools: Providing sort and filter functions based on top differentiators can help users quickly navigate broad product categories. A good e-commerce CMS supports a fluid user experience with dynamic tools.
Be concise: It's crucial to make every word count to keep users moving toward a sale. A writer or editor can help you pare down your copy. As an exercise, run a word count on your initial product copywriting efforts. Then challenge yourself to cut it by 10%.
Step 5: Pitch competitive differentiators
Once you've helped users find products that meet their needs, you need to answer the question: Why should someone buy your product over another company's? Come up with a list of the key features that set your products apart from your competitors' offerings.
Tips for pitching competitive differentiators:
Study features and benefits: It's not enough to know your products inside and out. Study the top products competing with yours. What are their unique selling points? How does your product compare? Is it better in price, quality, or functionality?
Lead with your unique selling proposition: Ideally, by now you've arrived at a list of reasons why your product is the best choice for your audience. Your product descriptions should consistently point to that value proposition.
Tie to your brand: Often, the standout features for a product will derive from your brand's positioning. What makes your company stand out from the competition? Do you provide exceptional customer service or innovative solutions?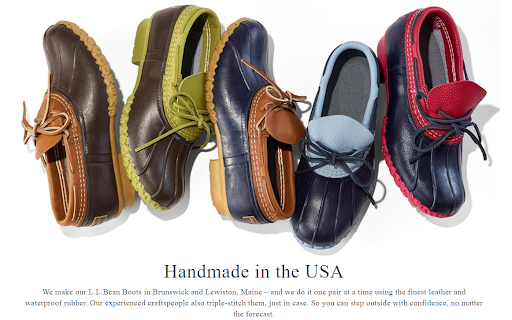 Step 6: Make it user friendly
User experience is another core aspect of marketing on the web. Long on information and short on time, online shoppers are easily distracted away from a site that doesn't give them quick answers and a good user experience.
Once you have all the ingredients for your descriptions, it's important to arrange them so they're easy to navigate.
Tips for making product descriptions user friendly:
Make it scannable: Use bullet points and short paragraphs to break up long sections of product copy.
Use icons: Icons and other design elements can further help users quickly understand the content.
Be consistent: Keep your descriptions and their presentation consistent to improve the user experience. For example, if you have a few lines of copy leading into bullets, try to follow the same general format across your site, or at least across similar products.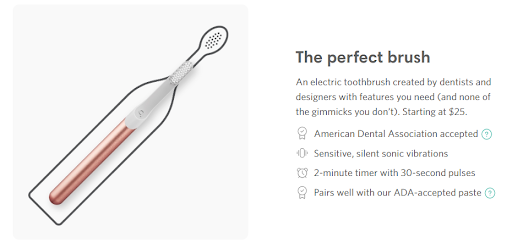 Step 7: Close the sale
Finally, you can lead buyers to the sale by incorporating enticements into your product descriptions. This includes information such as sales, free shipping, free returns, and coupons.
Tips for closing the sale:
Feature reviews: Reviews and other use-generated content provide social proof shoppers are looking for today. You may want to include an excerpt from a review alongside your description.
Make buying effortless: Your "Buy Now" or "Add to Cart" button should really pop out from the page. An example is Amazon, with its yellow buttons always floating at the right side of the page, waiting to be pressed.
---
Get your share of the e-commerce pie
Few pieces of copy receive less attention and deserve more love than the humble product description. As these examples show, product description writing can be a rewarding journey of its own, revealing the reasons why your brand and your products deserve your virtual visitors' attention.
If you follow these steps, you'll be able to craft descriptions that get their attention and keep it, right up to the sale.
View more information: https://www.fool.com/the-blueprint/product-description/