You Can Now Buy and Sell Cryptocurrencies on Venmo
Cryptocurrencies like Bitcoin have taken a number of big leaps this year — and not just in price. Most recently, popular payment app Venmo announced it would open the door to cryptocurrency. The app that's designed to help you send money to friends and family now lets you dabble in digital currencies as well.
It seems that everybody wants a bit of Bitcoin right now. Bitcoin is the biggest of a host of new decentralized digital currencies. A lot of these coins use something called blockchain technology to process transactions without relying on a bank or financial institution.
One email a day could help you save thousands
Tips and tricks from the experts delivered straight to your inbox that could help you save thousands of dollars. Sign up now for free access to our Personal Finance Boot Camp.
By submitting your email address, you consent to us sending you money tips along with products and services that we think might interest you. You can unsubscribe at any time.
Please read our Privacy Statement and Terms & Conditions.
Venmo to offer four cryptocurrencies
The 70 million Venmo customers in the U.S. will soon have four coins at their fingertips:
Bitcoin (BTC)
Ethereum (ETH)
Litecoin (LTC)
Bitcoin Cash (BCH)
And Venmo brings its trademark social twist to the proceedings. When you buy crypto, you can use your Venmo feed to share the adventure with your friends. However, it's worth thinking twice before you share details of your investments on any social network. You don't want to give potential fraudsters easy access to your financial information. To that end, make sure your Venmo privacy settings are not public so your friends are the only ones who can follow your crypto journey.
You can use the app to invest in cryptocurrencies for as little as $1, and it has some helpful resources for beginners. Venmo says last year's customer survey showed 30% of its customers were already buying crypto, Of those, 20% bought for the first time during the pandemic.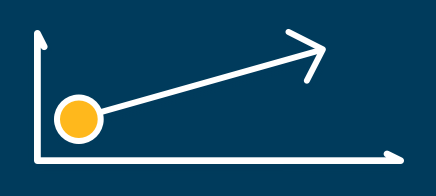 The Ascent's picks for the best online stock brokers
Find the best stock broker for you among these top picks. Whether you're looking for a special sign-up offer, outstanding customer support, $0 commissions, intuitive mobile apps, or more, you'll find a stock broker to fit your trading needs.
See the picks
Venmo is the latest in a line of payment processors to move into the crypto world. Paypal, which owns Venmo, has already taken some big digital currency strides. U.S. customers can buy, sell, and hold those same four coins in their accounts and can use cryptocurrencies to pay with Paypal at checkout.
Not your keys, not your crypto
The big issue for both Paypal and Venmo is that you can't transfer your coins out of your account. Imagine you had dollars in one bank account and you weren't allowed to move them to another account; it could be a bit limiting.
This is important for many crypto enthusiasts. There's a saying, "If you don't own the keys, you don't own the crypto." Each bit of crypto that you own has a public and a private key — think of them as your bank account number and your PIN code. Those keys give you control over your digital assets. That's why a lot of people prefer to set up their own secure crypto wallets and store their digital currency in them. Right now, you can't transfer your coins from Venmo to your wallet.
So how does Venmo stack up against the competition? Well, it's not the only payment app to let users buy cryptocurrencies. For example, Cash App only sells one currency: Bitcoin. However, it lets you transfer your Bitcoin to a third party easily.
Neither Xoom nor Zelle let you buy crypto directly in the app; you'll need to use a third party.
Buying your first Bitcoin
If you're buying Bitcoin for the first time, Venmo could be a great way to dip your toes in the water. Bear in mind that all these cryptocurrencies are pretty new and extremely volatile. The Motley Fool is invested in Bitcoin because — like many — it believes in the coin's long-term value.
In contrast, a lot of speculative investors are buying cryptocurrencies in the hope the value will soar, as it has in recent months, or because they're scared of missing out. That's understandable, given the recent headlines. But it's worth doing your own research and only investing money you don't need in the short term.
Buying your first stocks: Do it the smart way
Once you've chosen one of our top-rated brokers, you need to make sure you're buying the right stocks. We think there's no better place to start than with Stock Advisor, the flagship stock-picking service of our company, The Motley Fool. You'll get two new stock picks every month, plus 10 starter stocks and best buys now. Over the past 17 years, Stock Advisor's average stock pick has seen a 581% return — more than 4x that of the S&P 500! (as of 8/18/2021). Learn more and get started today with a special new member discount.
Start investing
If you're considering doing more than dipping your toes into crypto, check out our list of top cryptocurrency exchanges. Some have excellent educational resources to help you every step of the way. Most offer more than just four cryptocurrencies — and almost all of them will let you move your coins to a secure wallet.

View more information: https://www.fool.com/the-ascent/buying-stocks/articles/you-can-now-buy-and-sell-cryptocurrencies-on-venmo/
Articles in category:
Media