Workable Review 2021: Features, Pricing & More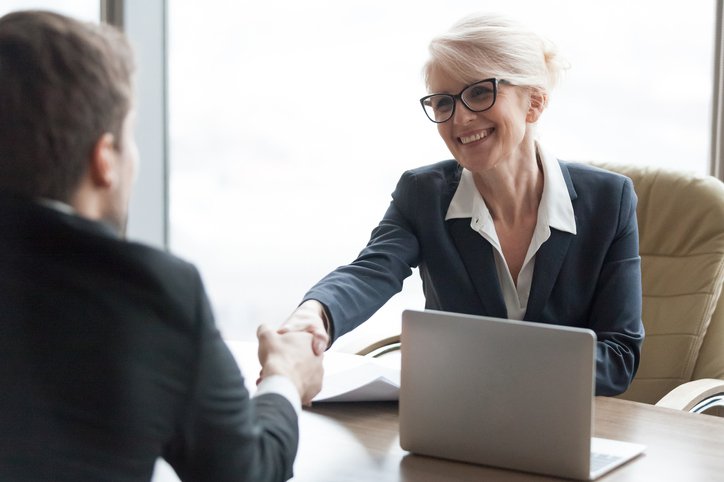 I've done a fair bit of hiring in my time. Several years ago, while working at a startup without a recruitment department, I found myself in the position of sourcing, screening, and interviewing candidates for junior content roles.
The first time I did it was a bit nerve-wracking, as I was worried I'd get it wrong or forget to do an essential part of the process.
Fortunately for me, we had easy-to-use software that helped guide me through all of the different functions. It was the kind of software that anyone who had experience with modern SaaS solutions could have used. That's the mark of a well-designed solution.
Workable applicant tracking system (ATS) is exactly this kind of solution. Even if you're not an HR professional, and even if you've never recruited a candidate in your life, Workable is easy to understand and use thoroughly.
---
Who is Workable for?
Workable ATS is suitable for any HR professional who wants to simplify and speed up their recruitment processes. It walks you through every step and provides explanations about why you should take certain actions and fill out certain forms, making it suitable for HR employees new to recruitment as well as experienced hiring managers.
Workable can be used by both in-house recruiters and HR professionals, as well as recruiting agencies that are hiring staff for other companies.
---
Workable's features
Workable's HR software has excellent job ad creation and application form customization options, but its candidate sourcing functionality is what makes it stand out.
Its use of artificial intelligence (AI) gives you access to many more relevant candidates than you could ever hope to find manually.
Job ad creation
Workable's intuitive and modern user interface makes creating job ads very easy, even if you've never done it before.
It provides suggestions — for example, in defining the right wording to use in the job ad — that help you quickly create more effective ads.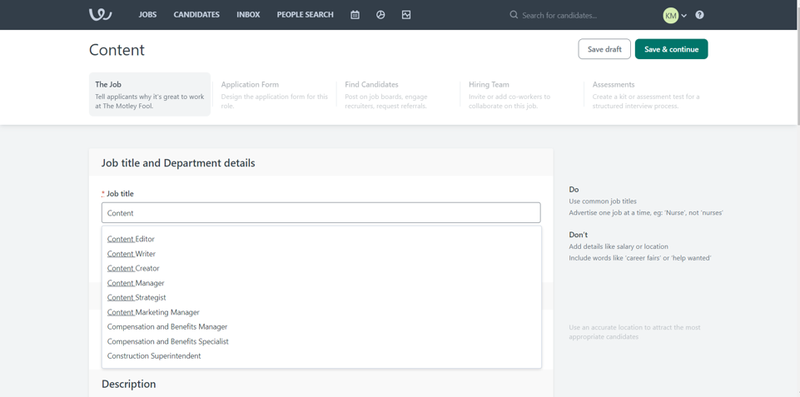 Workable helps you target the right audience with your ads depending on criteria such as location, or whether it's a remote job.
If this is your first time writing a job ad, or if words just aren't your thing, you can use Workable's editable templates to help put together accurate and relevant job descriptions and role responsibilities.
We tried out different content templates and found them to be very useful and accurate, with minimal editing needed.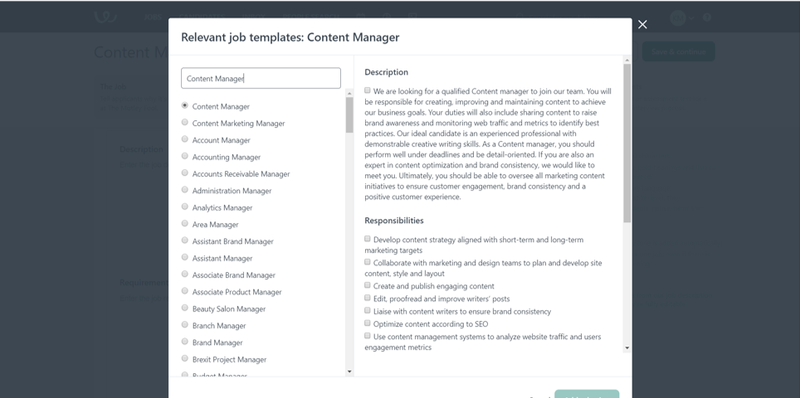 To enter details of the job, such as employment type (part-time, full-time, temporary, etc.), you can select from a dropdown menu, which makes the process much quicker.
You can also specify keywords to help your jobs get picked up by search engines and job aggregation sites such as Indeed.com.
Customizing the job application form
We're all increasingly glued to our phones, and a growing number of candidates are applying for jobs on their smartphones.
That's why Workable's ability to preview job ads both on desktop and on mobile is so important. This preview is displayed to the side of the application form, so you can see how the changes you make affect the layout.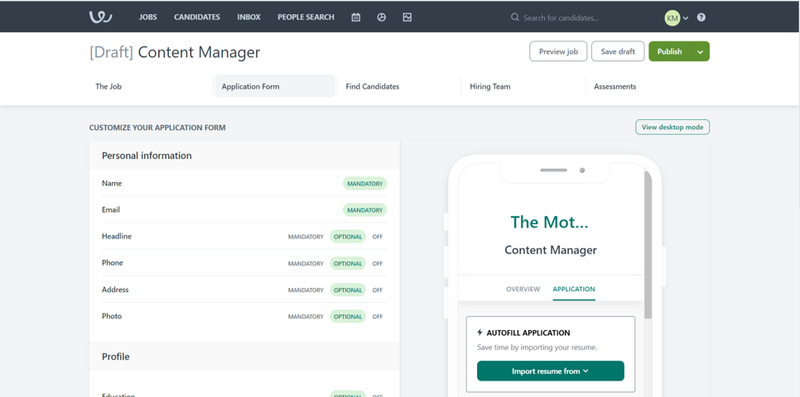 Workable lets you fully customize the application form in just a few clicks, choosing which fields are mandatory or optional, and which not to include at all. You can add as many questions as you'd like and save the content and layout as a template for reuse at a later date.
When you're ready to publish the ad and the application form, you can do so on your company's careers board as well as external sites (Workable lets you publish to 17 external sites for free), or you can make it viewable internally, to candidates within your own company.
You can also keep it private so selected members of your team can provide feedback before you publish it to a wider audience.
Finding candidates
Workable can help you more quickly find the best candidates for each job opening. Aside from posting a job ad to both free and premium job boards, you can also use Workable's AI functionality to find candidates.
Workable's AI-powered Auto-Suggest feature searches public online profiles to find candidates who match the skills and requirements you have specified in your job description.
It then helps you create highly-targeted campaigns on channels such as Facebook to make these people aware of the job and encourage them to apply. The only drawback is that you have to fork out quite a lot of extra money for this functionality.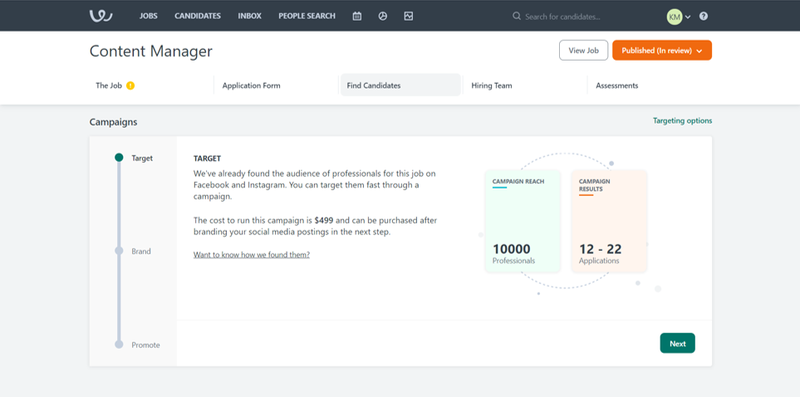 Workable also lets you create a database of candidates, which you can search by stage in the hiring process, the job they applied for, and when they applied.
Screening candidates
Workable helps you create a structured interview process and screen candidates on the phone using scorecards, practical assessments, and video interviews. To create scorecards, you can either add job requirements manually or import them from templates and your job description.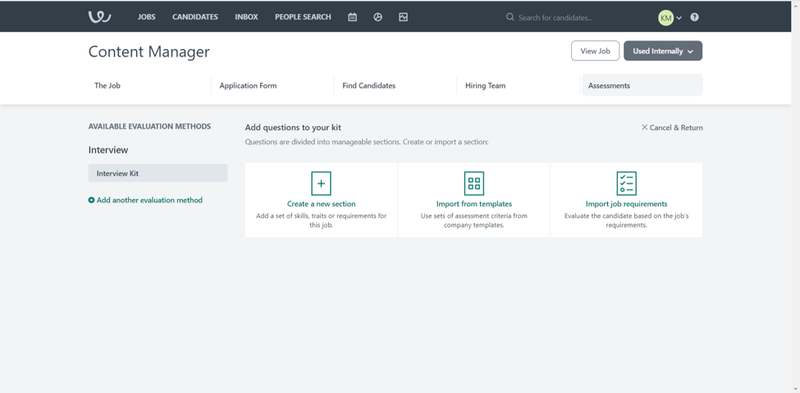 Both the assessment tests and the video interviews require you to purchase plugins to set up these functionalities.
---
Workable's ease of use
Workable helps you get up and running quickly by directing you toward key actions, such as creating a job ad, finding quality candidates, and inviting other people to collaborate with you to put together and review ads.
Its main dashboard displays the analytics of each job ad, which is an easy way to check its performance and what stage you're at in the process.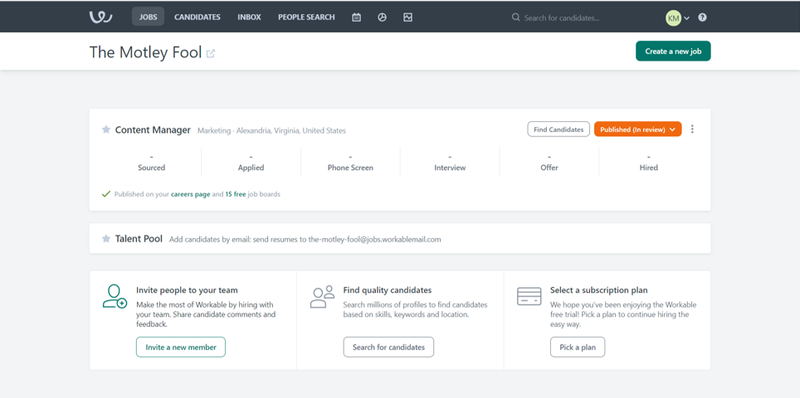 Workable provides tips on how to improve the job ads you create, such as only posting for one job at a time using the word "nurse" rather than "nurses." These tips are displayed as and when you're filling out a certain field or using a specific feature to ensure that you always have the right information exactly when you need it.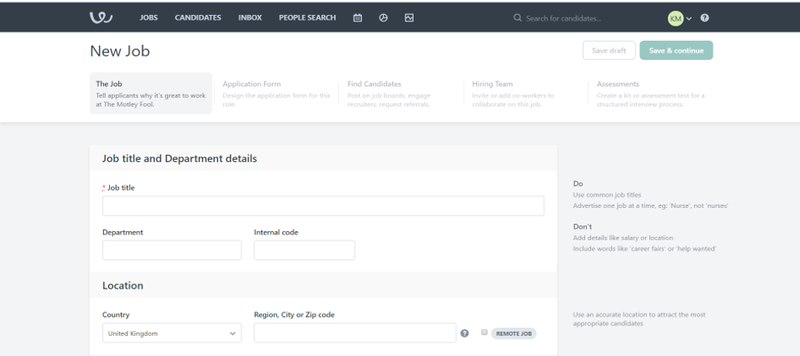 It also has very well-organized navigation, with only four main menus, all of which are self-explanatory (jobs, candidates, inbox, and people search).
There are also sub-navigations, which break up the different functionalities into manageable tasks.
---
Workable's pricing
Workable doesn't have a free plan, but it does provide a 14-day free trial and a guided demo. It has two main paid pricing plans. The least expensive plan — "Hire as needed" — costs $99 per month.
The enterprise plan for HR professionals who hire a lot of candidates — "Hire at scale" — can only be paid annually (there is no monthly pricing option), and you have to contact Workable for more information.
The annual plan also lets candidates schedule their own interviews (after you've set your availability), lets you create customizable candidate profiles, and includes advanced reporting.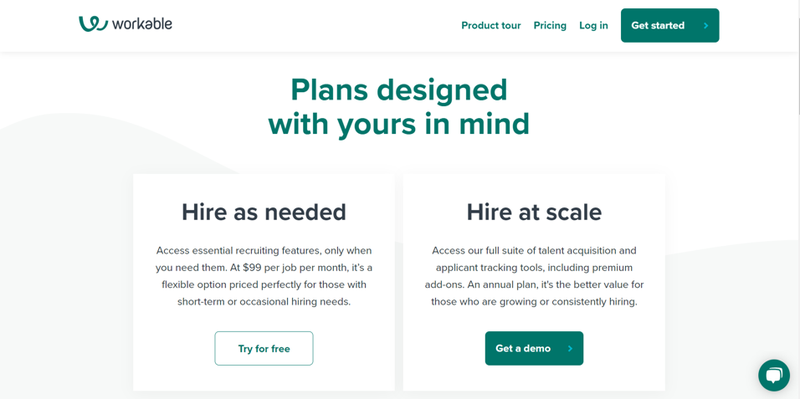 Having only these two options means Workable could lose out on the lower end of the market, as $99 per month is quite a lot for any company that doesn't recruit a lot.
---
Workable's support
Workable provides comprehensive help options, with both live chat and phone support (at both U.S. and U.K. numbers), albeit only on weekdays.
There is also 24/7 email support, help guides and articles (both video and text), and webinars to help you get the most out of Workable as well as improve your recruitment skills and processes.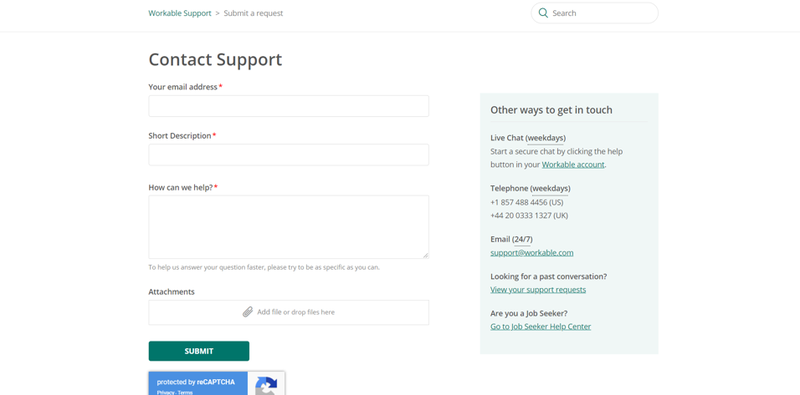 If you pay for the more expensive enterprise plan, you also get access to a dedicated account manager.
---
Benefits of Workable
Workable helps you manage the entire recruitment process from start to finish. It's easy to create targeted job ads, customize your application form, and quickly source the most relevant candidates.
You can also easily keep up to date with how your job ad is performing and at what stage you are with it, which allows you to make changes as needed.
---
Recruiting made simple
You don't need an instruction manual. You don't need a guided product tour (although Workable does provide that if you feel you need the help). You can dive in right away without any instruction and create and publish job ads and application forms.
Workable does the heavy lifting for you. This applicant tracking system also makes the candidate sourcing process really easy and straightforward, while helping you tap into markets you may not have had access to before.
It's a little pricey, which might keep really small businesses from investing in hiring software at all, but it does automate the processes so you can start recruiting in minutes.
View more information: https://www.fool.com/the-blueprint/workable-review/