Wix vs. Squarespace: Which is the Best Website Builder for 2021?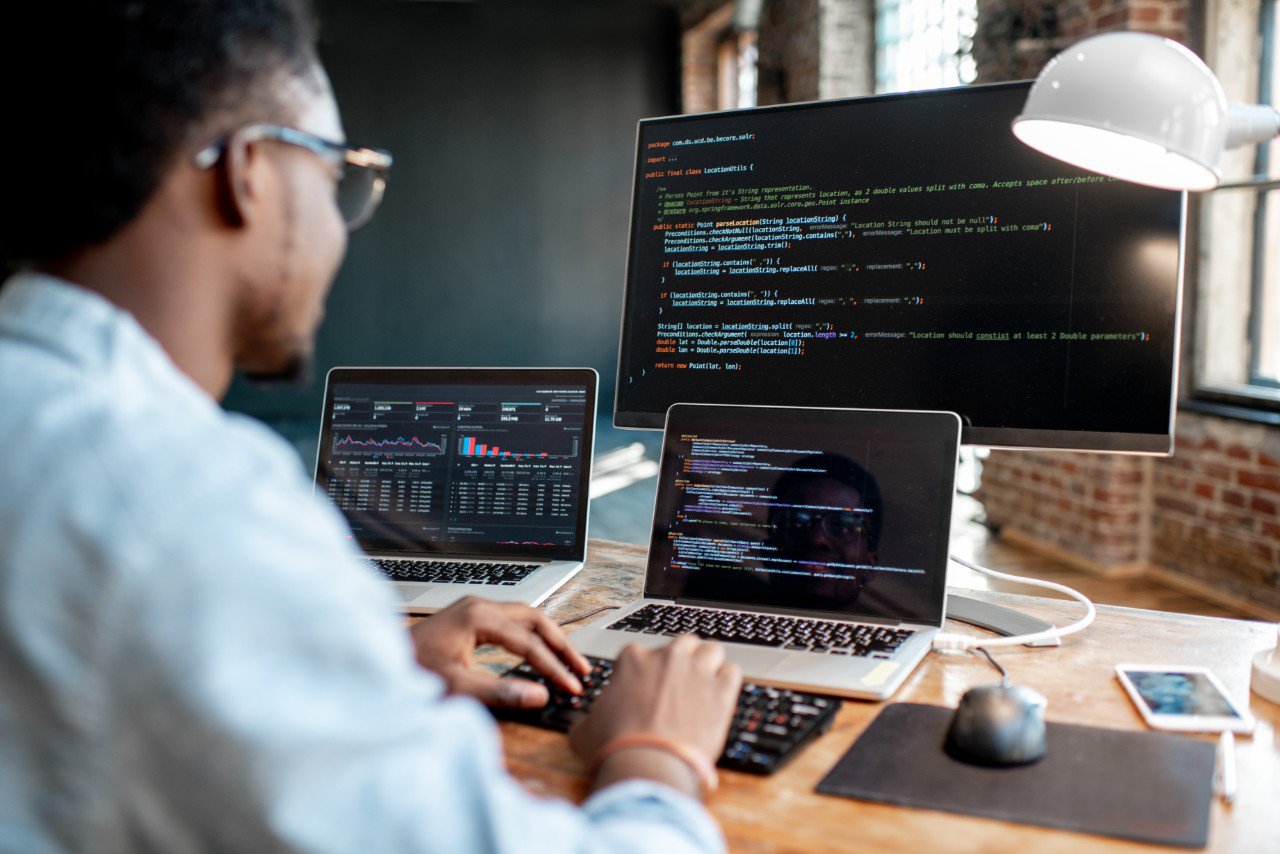 Some debates are as old as time: Peanut butter or jelly? The red pill or the blue pill? And, if you're setting up a new site and need a good content management system, Wix or Squarespace? Both have established themselves nicely as top choices, thanks to their professional designs and overall ease of use. But which one should be your pick?
---
Wix vs Squarespace: An overview
As both our Wix review and our Squarespace review prove, these are two excellent CMS choices, and the faceoff of Squarespace vs Wix is a close call.
Who is Wix for?
Wix is for portfolio owners (artists, photographers, writers, musicians, graphic designers), small businesses, restaurants, and startups. It's for anyone who has other things to worry about than developing code and maintaining an elaborate backend. It may be a bit too small for larger organizations. Still, most solopreneurs and small- to medium-size businesses will love it.
Who is Squarespace for?
Squarespace as a Wix alternative is a good option for almost anyone, particularly creatives with portfolios, service-based businesses, bloggers, and e-commerce players looking to showcase their work or anyone looking to build a brand. Though the limitations in widgets and integrations mean it may not be the best for complicated site builds, it is streamlined and efficient. If you're looking to showcase your work or focus on a site that not only looks good but is easy to build, you might not miss the other options.
---
Wix vs Squarespace: Features
What does each CMS really bring to the table? The abilities lie in the features.
What Wix offers
Wix is great for all your small business needs. It even has e-commerce capabilities built right in. You can also check your marketing analytics from the handy dashboard functionality. If you're ready to take the plunge to sales, you can integrate that feature with your current Wix site, and even turn on automation.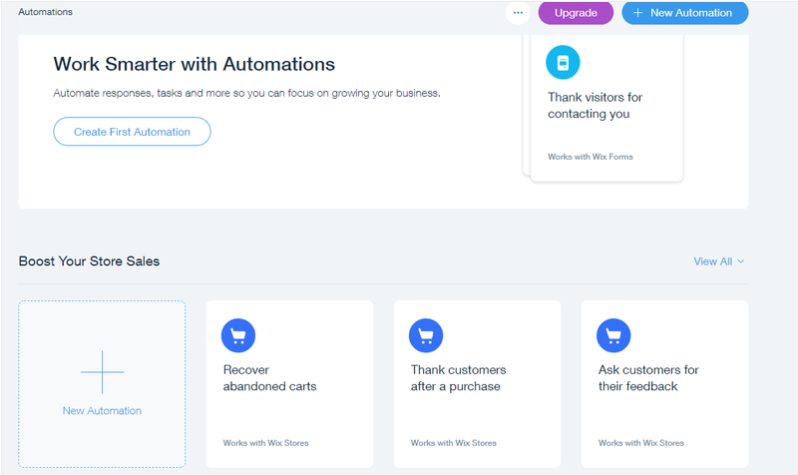 Wix is one of the only website builders that lets you animate text and images, which can add a pop of interest to your page. This feature, and its drag-and-drop editing capabilities, make building a site a snap.
Plus, Wix lets you add more than one user, and even add-on sites that you manage, providing you with a bird's eye view of all your web properties from one central dashboard.
What Squarespace offers
If there's one thing Squarespace is known for, it's its beautiful and professional theme templates. They are perfect for any business, from restaurants to church website builders! With over 100 themes available and Squarespace's guided process to help narrow down your choices, you can select and edit the perfect theme without hassle to build beautiful blogs, homepages, and landing pages. Plus, if you change your mind, you can switch Squarespace templates without losing any content.

Squarespace is ideal for content-heavy pages since you can have multiple users and schedule posts ahead of time. Plus, integrating images is made easy thanks to the Unsplash photo search engine that's built right into the platform, or you can opt for paid photos with the Getty integration.
Thinking of veering away from content, though, and more into sales? You can also take advantage of Squarespace Commerce for e-commerce marketing, selling, payment options, etc.
Results
It's a tie! In this category, if you compare Wix and Squarespace, they both have strong features and offerings that are just different enough that choosing between the two isn't super comparable.
---
Wix vs Squarespace: Support
Having nice features is all well and good, but what if you get stuck in the building phase? That's where stellar support is key.
What Wix offers
Another jewel in the Wix crown is its excellent support. There are online resources available to peruse in the help center, and Wix also has an online ticketing system for more direct help on specific questions. The online resources are extensive, well organized, and searchable by almost any number of topics.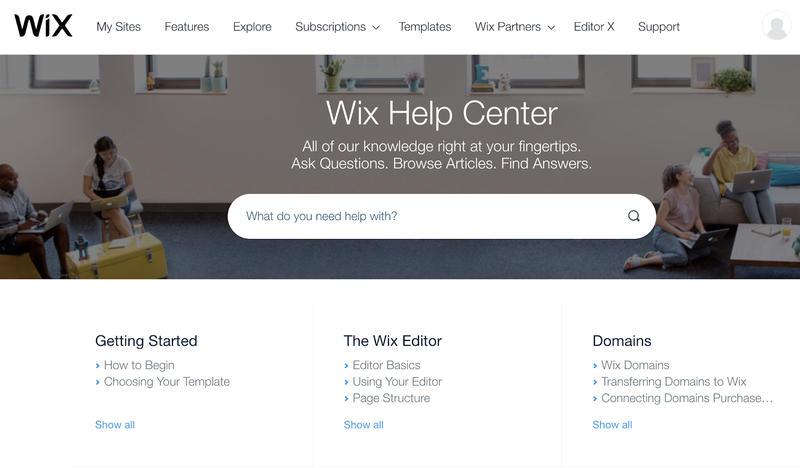 Wix offers support to everyone, even free accounts. With phone support available 8 a.m. to 8 p.m. weekdays and a chatbot that responds in moments, you are covered from the support side. Plus, the reps are very helpful and responsive, so you don't ever feel lost.
What Squarespace offers
Squarespace continues to be known for their excellent support. You can email them 24/7 or live chat with them on weekdays any time from 4 a.m. to 8 p.m.; the chat starts with an automated acknowledgment and then connects you to someone real in moments. There's also a ton of online resources.
One thing that's not available is phone support. This feature may not be a big deal for some, while others will miss the ability to discuss with an account manager just what is happening or where they're stuck.
Results
While they are both incredibly loaded up in support, Wix just edges out Squarespace thanks to the fact that they offer phone support, too, since sometimes talking it out with someone can be a big help.
---
Wix vs Squarespace: Ease of use
Most of us aren't web developers, so being able to navigate and use the software easily is a must.
What Wix offers
Wix is a top choice to build a website from scratch, as it offers two options for getting started, depending on your comfort level. The first option is Wix Editor, a drag-and-drop editor, to build out the pages that allow you full control over visuals and layout without having to build and code the backend infrastructure.
The second option is Wix ADI, and it all but builds your site for you. Just answer a few questions about what you want your website to do, and then Wix makes your perfect site, ready for editing and customization.
Once you've built your site, editing it is super easy, too. Wix offers live editing, meaning you can modify your pages as they appear online and then save and republish. That way you never have to worry about taking something down before editing or losing insight into what it will look like when it is live. You can also do big-picture edits, such as duplicating a site, deleting it, or adding contributors with ease. Overall, basic and detailed website management is a breeze.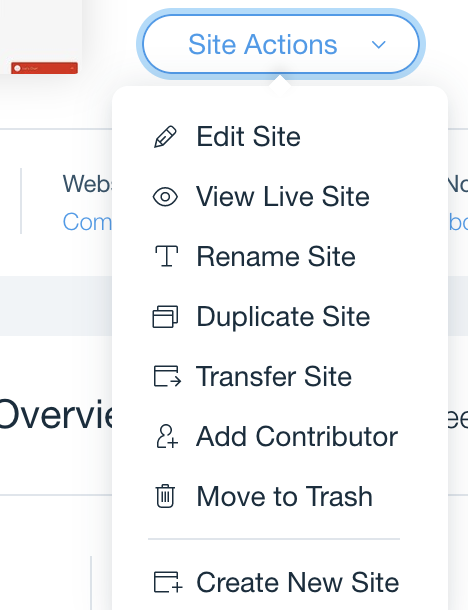 What Squarespace offers
Using Squarespace is a clean, clutter-free experience, with a dashboard that doesn't overwhelm you. It's also pretty easy to use, but there are also plenty of Squarespace tutorials that can walk you through setting up a site step-by-step if you need help getting started.
While there's no drag-and-drop ability, the sequential and click-based building model is still simple enough to use. If you can stack sections or follow flows, you'll be fine.
You can also have Squarespace be as simple or detailed as you would like. For example, you can select your site colors from a standard color picker or opt to get more in-depth with a gradient and hex code selector.

Results
Wix wins again, thanks to its super-intuitive platform that lets you drag and drop and also edit your pages live.
---
Wix vs Squarespace: Pricing
Any CMS you use should fit into your budget! Pricing is vital in making sure you can afford what is needed.
What Wix offers
Wix starts strong with the rare offering of a long-term free plan, so if you just need something small or are looking to set up an online portfolio, you don't even have to worry about budgeting for it. The basic plan includes a lot of features, too.
The next tier is only $13 a month. It comes with the ability to have your domain name, remove ads, access premium features, and much more. For a low cost, you get a lot of bang for your buck.
What Squarespace offers
Squarespace does offer a two-week free trial, but does not have an option for a free plan. However, the plans are budget-friendly, starting at $12 per month and going up to $40 per month, which is much cheaper than a lot of other content management systems. However, you do sacrifice some of the available features of other systems such as WordPress or even Wix.
Results
This one is almost a tie again, for a few reasons. Technically, they are about the same in price, but the fact that Wix offers a free plan gives it just a bit of an edge.
---
Wix vs Squarespace: Integration with other software
Sometimes a CMS needs to go beyond its own innate abilities to meet all your expectations.
What Wix offers
Wix has a lot to offer. With hundreds of add-ons and integrations available, you can expand on its basic capabilities, including e-commerce functions, PDF creation, form and landing page builders, etc. Thanks to these many integrations, you can use Wix to scale your website marketing, too.
What Squarespace offers
While Squarespace does have a few integrations, the emphasis is on few. Most of them are centered around the e-commerce side, which makes an excellent case for a shop but not as much for a regular site.
Results
Wix takes this one. It has vastly more integrations than Squarespace, giving you way more options.
---
Wix vs Squarespace: Autosave capabilities
It may seem small, but we all know the feeling of accidentally losing work, which is where autosave comes in.
What Wix offers
Thanks to its live editing capabilities, Wix saves for you as you go. You don't have to worry about crashes or forgetting to hit a button, as it functions like Google Drive. When you're done editing, all you have to do is hit "update."
What Squarespace offers
Squarespace, by contrast, requires you to save your work manually. Plus, there is no revisions recovery, so if you lose content or accidentally delete something or your Wi-Fi drops, you're out of luck.
Results
Wix wins again by a landslide. The peace of mind that comes with knowing your work is always safe and secure calms almost all anxiety.
---
How They Compare: Wix vs. Squarespace
View more information: https://www.fool.com/the-blueprint/wix-vs-squarespace/