Why I Moved My Money Out of a Robo-Advisor
Robo-advisors seem to have sprung up everywhere, marketed as a way to invest successfully without knowing much about the market. Given all the hype, I decided to try one out two years ago, depositing around $20,000 into one of the more popular robo-advisor accounts out there.
But in April I moved my money back out. The experiment hadn't been a success for me.
While robo-advisors definitely serve a purpose for some investors, there were a few key reasons why I switched away from the robo-advisor. You should hear them before deciding whether this method of investing money is right for you.
One email a day could help you save thousands
Tips and tricks from the experts delivered straight to your inbox that could help you save thousands of dollars. Sign up now for free access to our Personal Finance Boot Camp.
By submitting your email address, you consent to us sending you money tips along with products and services that we think might interest you. You can unsubscribe at any time.
Please read our Privacy Statement and Terms & Conditions.
1. I didn't want to pay a fee
Almost all robo-advisors charge fees for investing your funds. While these fees aren't very high, and some providers waive them on low-balance accounts, you're still adding to your investment costs. Even small fees can make a difference in your returns over time.
There are lots of brokerages out there that allow you to invest in commission-free exchange-traded funds (ETFs) and no-load mutual funds so you don't have to pay up-front fees for transactions. In other words, you can basically get the same mix of investments for free just by doing a tiny bit of research into which ETFs to buy.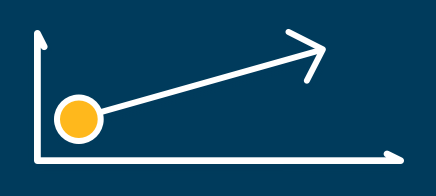 The Ascent's picks for the best online stock brokers
Find the best stock broker for you among these top picks. Whether you're looking for a special sign-up offer, outstanding customer support, $0 commissions, intuitive mobile apps, or more, you'll find a stock broker to fit your trading needs.
See the picks
There are brokerage firms out there that allow you to earn free trades too, so you can invest in other things without paying for the privilege of buying and selling. Why would I want to add unnecessary fees when I have a broker that will let me trade for free?
2. I wanted more control over where my money is going
The robo-advisor I chose asked me a series of simple questions about my investment goals and risk tolerance and then invested my money for me. I wasn't able to customize my asset allocation or even opt out of certain investments — for instance, I couldn't specify that I didn't want any bond funds.
Of course, giving up control is part of the appeal of robo-advisors. But I don't want to outsource my risk management and diversification, because I don't trust that an algorithm can get it right just based on the answers to a few questions. In most cases, picking the perfect investments requires a more nuanced understanding of your financial situation and goals.
3. I wanted to move beyond index funds
Robo-advisors focus on investing in index funds, and they tend to be limited to a narrow selection of them.
When you open an account with a brokerage firm and invest your own money, you can choose to stick with simple ETFs that track market indexes if that's your preference. But you can also buy shares of individual stocks, and you have access to many more index funds, which can give you broader exposure to asset classes that robo-advisors can't.
Learning about the different companies and assets you can invest in enhances your financial know-how and gives you the chance to earn larger returns than you can get by investing solely in robo-advisor-approved index funds.
Is a robo-advisor right for you?
If you're a beginning investor without a ton of assets to invest — meaning you won't incur large fees — then a robo-advisor may be a good choice. But if you want more control over the mix of assets you buy and the risks you take on, or if it's important to you to keep your investing costs as low as possible, then you're better off looking elsewhere. As for me, I'm happy I made the switch away from a robo-advisor, and I won't go back.
Buying your first stocks: Do it the smart way
Once you've chosen one of our top-rated brokers, you need to make sure you're buying the right stocks. We think there's no better place to start than with Stock Advisor, the flagship stock-picking service of our company, The Motley Fool. You'll get two new stock picks every month, plus 10 starter stocks and best buys now. Over the past 17 years, Stock Advisor's average stock pick has seen a 581% return — more than 4x that of the S&P 500! (as of 8/18/2021). Learn more and get started today with a special new member discount.
Start investing

View more information: https://www.fool.com/the-ascent/buying-stocks/articles/why-i-moved-money-out-of-robo-advisor/
Articles in category:
Media