Why Did Brokers Halt GameStop Trading?
If you wanted to trade GameStop (NYSE: GME) stock on Thursday, you were probably thwarted in your efforts. A number of retail brokerages banned trades of GME altogether, while others imposed strict restrictions on trades.
This may seem odd. After all, why would brokers halt the purchase of shares in a retailer that seems like a relic in the era of online buying? Yet brokerages claimed to have good reason for acting — despite the fact that their ban led to a massive public outcry and irked politicians on both sides of the aisle.
Many have since reversed course, though, and those looking to add GameStock to their portfolio will probably have better luck on Friday.
One email a day could help you save thousands
Tips and tricks from the experts delivered straight to your inbox that could help you save thousands of dollars. Sign up now for free access to our Personal Finance Boot Camp.
By submitting your email address, you consent to us sending you money tips along with products and services that we think might interest you. You can unsubscribe at any time.
Please read our Privacy Statement and Terms & Conditions.
Here's why brokers suspended trading in GameStop
Robinhood and Webull were two of the brokers to halt the purchase of GameStop stock on Thursday, along with the shares of other companies including AMC and Koss Corporation. The brokerage firms permitted those who currently held shares of these stocks to sell, but no one could open a new position.
Other brokerages have imposed more moderate restrictions. For example, Charles Schwab and TD Ameritrade have restricted certain options trades, and since Jan. 13 the brokerages have prohibited customers from using GameStop shares as collateral for margin loans.
The brokers who limited trades of GameStop cited "extreme volatility" as their reason to suspend trading. And, indeed, the shares of GameStop and certain other companies have undoubtedly been volatile in recent days. GameStop stock, which was only recently priced below $20 per share, saw its price climb as high as $350 on Wednesday, while on Thursday share prices ranged from $112 to $483.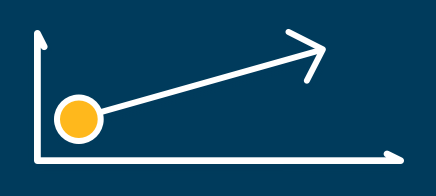 The Ascent's picks for the best online stock brokers
Find the best stock broker for you among these top picks. Whether you're looking for a special sign-up offer, outstanding customer support, $0 commissions, intuitive mobile apps, or more, you'll find a stock broker to fit your trading needs.
See the picks
The wild fluctuations in price trace back to a short squeeze originating in a Reddit subforum called r/WallStreetBets. There, forum users who were bullish on GameStop's prospects noted that the stock was heavily shorted by Wall Street hedge funds. They initiated a buying frenzy that drove the stock price up, forcing hedge funds to cover their short positions — which must be done by buying stock. This pushed the price of shares to an astronomical level, with shares gaining as much as 1,640% in 10 days.
However, while it's not uncommon for trading in a particular stock — or indeed in the market as a whole — to be halted during times of extreme volatility, the suspension of GME for much of the trading day led to a public outcry, because retail investors were concerned brokerages took action to protect Wall Street insiders from outsized losses — something these brokers wouldn't necessarily do to protect small individual investors.
It's not just Redditors who questioned the actions taken by these brokerages. Lawmakers also had concerns, with both progressive and conservatives suggesting these online brokers will be called to account for their decision to suspend trading.
Democratic representative Alexandria Ocasio-Cortez tweeted, "This is unacceptable," in response to Robinhood's initial decision to shut down trading. "We now need to know more about @RobinhoodApp's decision to block retail investors from purchasing stock while hedge funds are freely able to trade the stock as they see fit." Ocasio-Cortez also indicated she would "support a hearing if necessary."
Conservative Senator Ted Cruz replied, "Fully agree." Even Donald Trump, Jr. got in on the action, tweeting "It took less than a day for big tech, big government and the corporate media to spring into action and begin colluding to protect their hedge fund buddies on Wall Street. This is what a rigged system looks like, folks!"
Brokers begin to re-open trades
Amid the outcry, some brokers reversed course late on Thursday. Webull re-opened trades of restricted securities Thursday afternoon, while Robinhood announced that limited trading of restricted stocks would be allowed on Friday.
In releasing its statement, Robinhood assured investors that it didn't act at the behest of Wall Street but rather made its decision due to SEC regulations. "To be clear, this was a risk-management decision, and was not made on the direction of the market makers we route to," the company said in a statement. "We're beginning to open up trading for some of these securities in a responsible manner."
Buying your first stocks: Do it the smart way
Once you've chosen one of our top-rated brokers, you need to make sure you're buying the right stocks. We think there's no better place to start than with Stock Advisor, the flagship stock-picking service of our company, The Motley Fool. You'll get two new stock picks every month, plus 10 starter stocks and best buys now. Over the past 17 years, Stock Advisor's average stock pick has seen a 581% return — more than 4x that of the S&P 500! (as of 8/18/2021). Learn more and get started today with a special new member discount.
Start investing
Still, while trading won't be outright banned on Robinhood or Webull on Friday (at least based on what we know at the time of this writing), some limitations may still be in place. And regardless, while there may be valid reasons to question the broker's decision to prevent share purchases, most investors will likely end up better off steering clear of GME stock. Trying to profit from the GameStop short squeeze comes with a major risk of loss, as a crash is almost inevitable when a stock gains more than $23 billion in market value over just 10 days.



View more information: https://www.fool.com/the-ascent/buying-stocks/articles/why-are-brokers-halting-gamestop-trading/
Articles in category:
Media