What to Look for in an IRA Broker
Image source: Getty Images.
Brokerage accounts are a hugely important tool for investors saving for long-term financial goals like retirement. You don't strictly need a brokerage account to open an IRA, as other financial institutions offer these retirement accounts as well. However, if you want to make very specific investment choices with individual stocks and other assets, then finding a brokerage company is essential.
Most brokerage companies will let you open an IRA, but not all are equally good at helping you invest your IRA assets as best you can. Below, we'll show you what to look for in an IRA broker to ensure you get the best deal available.
One email a day could help you save thousands
Tips and tricks from the experts delivered straight to your inbox that could help you save thousands of dollars. Sign up now for free access to our Personal Finance Boot Camp.
By submitting your email address, you consent to us sending you money tips along with products and services that we think might interest you. You can unsubscribe at any time.
Please read our Privacy Statement and Terms & Conditions.
What is an IRA?
IRA stands for individual retirement account, and it's a tool that allows you to save for retirement in a tax-advantaged way. The benefit that all IRAs share is that any income the IRA assets produce is not taxed so long as it stays within the account. That means interest, dividends, other cash payments, and capital gains on the sale of investments are all tax-free. On top of that, depending on which type of IRA you open, either your contributions or your withdrawals will likely be exempt if you follow certain IRA rules.
Technically, the IRA broker that you choose serves as custodian of the account on your behalf. The IRS requires there to be a custodian for the IRA to qualify for favorable tax treatment, so it's essential that your IRA broker follow the rules. However, that's not particularly onerous, and even mostbeginner online brokers give you access to IRAs.
What makes a good IRA broker?
When shopping for an IRA broker, there are several things you'll want to look for. Not every IRA broker will check every single box, but rating each broker on the criteria that are most important to you will help you make a smart decision.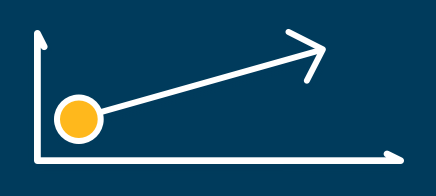 The Ascent's picks for the best online stock brokers
Find the best stock broker for you among these top picks. Whether you're looking for a special sign-up offer, outstanding customer support, $0 commissions, intuitive mobile apps, or more, you'll find a stock broker to fit your trading needs.
See the picks
Low fees
First and foremost, low fees are a must. If you're routinely paying hundreds of dollars to make transactions, then you'll have that much less money to invest — and your overall performance will suffer as a result. By looking at your broker's fee schedule, you can get a sense of how much it costs to trade stocks and make other financial moves such as reinvesting dividends or investing in exchange-traded funds.
Various types of investments
You'll want to make sure your IRA broker lets you make the investments you want. Most brokers will let you invest in stocks, bonds, and various funds. But if you have more specific requirements, then you might have to shop around to find a broker who will accommodate you.
Research offerings
An IRA broker should have the research and screening tools you need to find great investments. That's less important if you have other resources that you use to invest, but it never hurts to have broker-provided assistance that's available when you need it.
The amount you can invest
You'll want to make sure the IRA broker you're considering can handle whatever amount you want to invest. Most brokers have dramatically reduced their minimum investments to accommodate the relatively low annual contribution limits on IRAs. However, if you're looking to contribute just a small amount on a regular basis, then you should check to ensure that your broker of choice will work with you. Otherwise, you may need to switch to your second choice.
Get the IRA broker you need
Saving for retirement is essential for your financial security, and an IRA can be a valuable tool in getting you there. By finding an IRA broker that knows the ins and outs of these retirement accounts and can help you navigate them, you'll be putting yourself in a much better position to retire on your own terms without any worries about your financial future.

View more information: https://www.fool.com/the-ascent/buying-stocks/articles/what-to-look-for-in-ira-broker/
Articles in category:
Media