Weebly Review 2021: Features, Pricing & More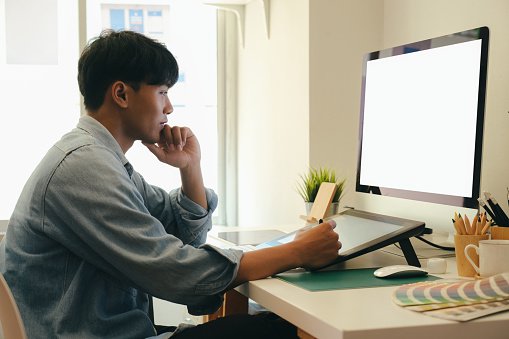 Weebly is a content management system (CMS) and web builder made for ease of use and functionality. It prioritizes good form and simple setup, eliminating the need for coding.
---
Who is Weebly for?
Weebly can be customized to match your needs. Whether you want to showcase a portfolio, start a blog, or set up an informational site, you'll find a variety of options to choose from. It can generally improve your work performance, both internally, and in attracting and servicing clients.
Weebly works well for people who aren't highly skilled in web building, as it is impossible to mess up a build. If you want more coding customization, however, Weebly may feel a little constricting compared to a platform with more freeform, such as WordPress.
But if you want the assurance of a well-built back end with the essential "decorating" left up to you, then you're in their target market.
---
Weebly's features
Any system could theoretically build you a website. Still, it's the unique features that makes one stand out. Weebly curates an excellent features library. It continuously updates and upgrades its offerings so that your site builder is top of its game, and your build and management stay sharp and current.
Weebly themes
Pre-made Weebly templates ensure your website is functional and fast. They have all the essential infrastructure built right in, so all you need to do is edit — no stressing about messing up the build itself.
E-commerce upgrade
Weebly lets you easily update your site into an e-commerce CMS. If you want your business website to make online sales, Weebly lets you turn your regular site into an online store, all in one place, complete with sales, analytics and metrics tracking, and marketing capabilities.
Various apps and integrations
If Weebly doesn't include an integration you need, it most likely has an app that will solve your problem. Whether you need email retargeting for inbound marketing or social media integrations, you can easily add those to your site.
These app integrations increase Weebly's functionality without overloading it with a lot of features you don't need.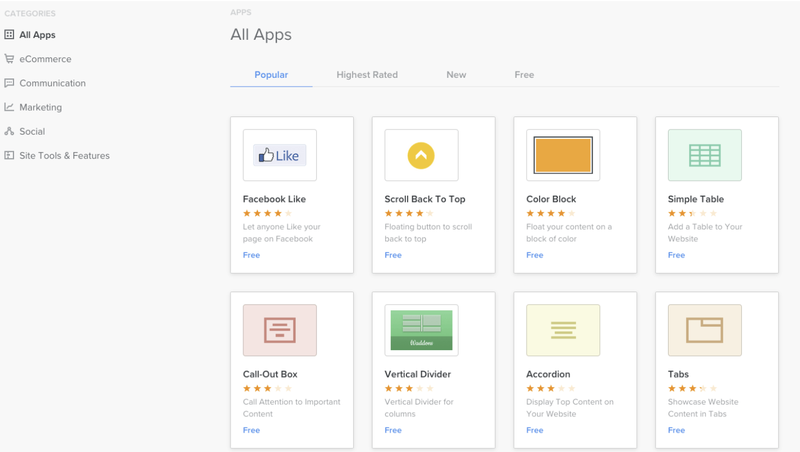 Register a domain
You need your own unique domain name to successfully market your website. Weebly lets you transfer a name you already own onto its service. If you are building something fully new, you can search and buy within Weebly itself, streamlining your efforts and ensuring seamless sync up.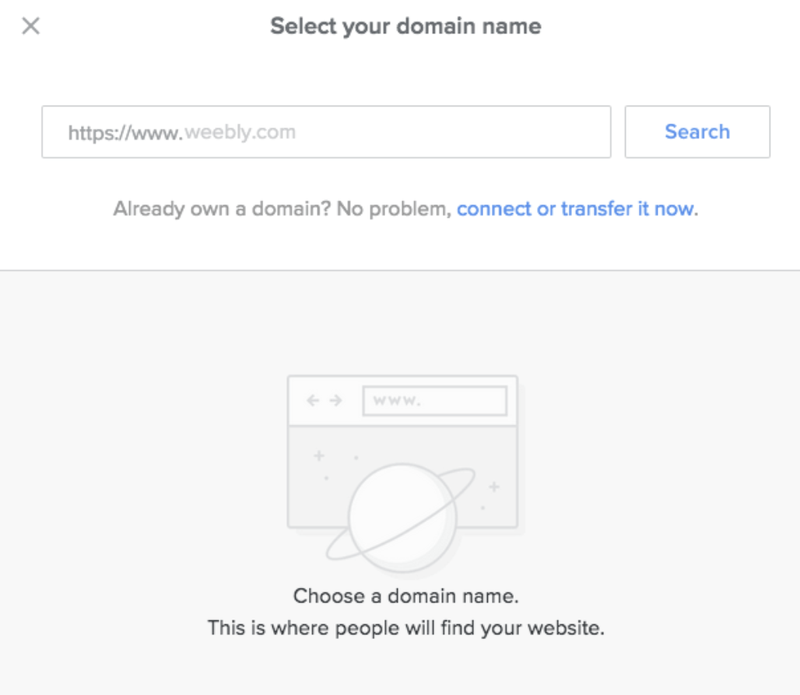 Drag and drop design
Weebly makes building a website from scratch straightforward with its drag and drop abilities. Select an element to add or edit, and you can drag it to where you want it in your Weebly website builder.
One caveat: you must stick to defined parameters, so your content will snap into place within reason. You can also easily upload your company's logo and aesthetic to build brand cohesion.
Fast page loading times
Weebly self-hosts its websites, and its dedicated servers load pages fast. Your pages don't compete against others and are optimized for the server they live on, so they load quicker. This gives you an SEO boost when it comes to brand positioning since search engine algorithms judge load times as a ranking factor.
---
Weebly's ease of use
Weebly prides itself as a straightforward, easy to use system. From setup to management, it maintains a user-friendly interface. Weebly focuses on providing a good product and continuously updates things to run better and therefore doesn't need to allocate huge amounts to its marketing budget.
Because the user base is so strong, and Weebly is so often recommended, an expansive marketing campaign isn't needed.
From a navigation bar that's easy to understand to a setup page that helps you intuitively build your first pages, there's really never a time when you feel lost building your site.

---
Weebly's pricing
Weebly pricing is unique in that they offer a long-term free plan. So your base plan is a pretty basic $0, and you can keep it free for as long as you want. It works well for basic websites and personal blogs, if you'll accept Weebly logos and advertising on it.
To upgrade to the next level, the Personal plan connects a custom domain name and eliminates Weebly ads. The step up, the Professional plan, is recommended for businesses and includes more analytics features.
The highest tier is the Performance plan, clocking in at either $26 or $29/month, depending if you choose annual or monthly billing. The Performance plan also lets you connect a store and turn on e-commerce features.
---
Weebly's support
Weebly has rock-solid support, with a large library of documents and resources, extending to its phone support and live chat options for its paid accounts. They provide email support to free users, too, offering the same speed and attentiveness as paid account users receive.
Before contacting support, it's wise to check out their resources and documents. They have a lot of information, and it's organized for easy browsing.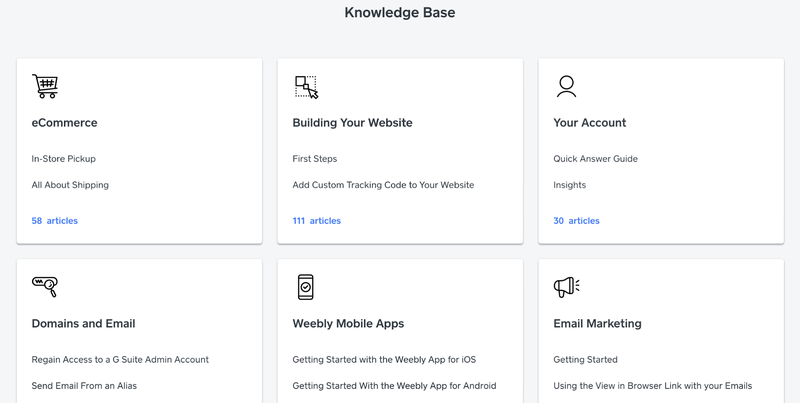 ---
Benefits of Weebly
Weebly's an ideal solution if you need to build a website and don't want to have to spend time or money on developing a complicated infrastructure.
You get all the advantages of a working site no matter how you design it, while still maintaining enough creative control to make it feel personalized. Ongoing maintenance and content management are as easy as its site building. You can make edits right in the intuitive editor.
---
Weebly hands you an easy win
Websites can be complicated to build, so Weebly steps in and offers a simple solution. By ensuring that you have a working back end, Weebly lets you put your focus where it matters most to you.
Maximize your build time by allowing the technical stuff to be handled for you so you can have a professional-looking, highly secure site.
View more information: https://www.fool.com/the-blueprint/weebly-review/