Weebly eCommerce Review 2021: Features, Pricing & More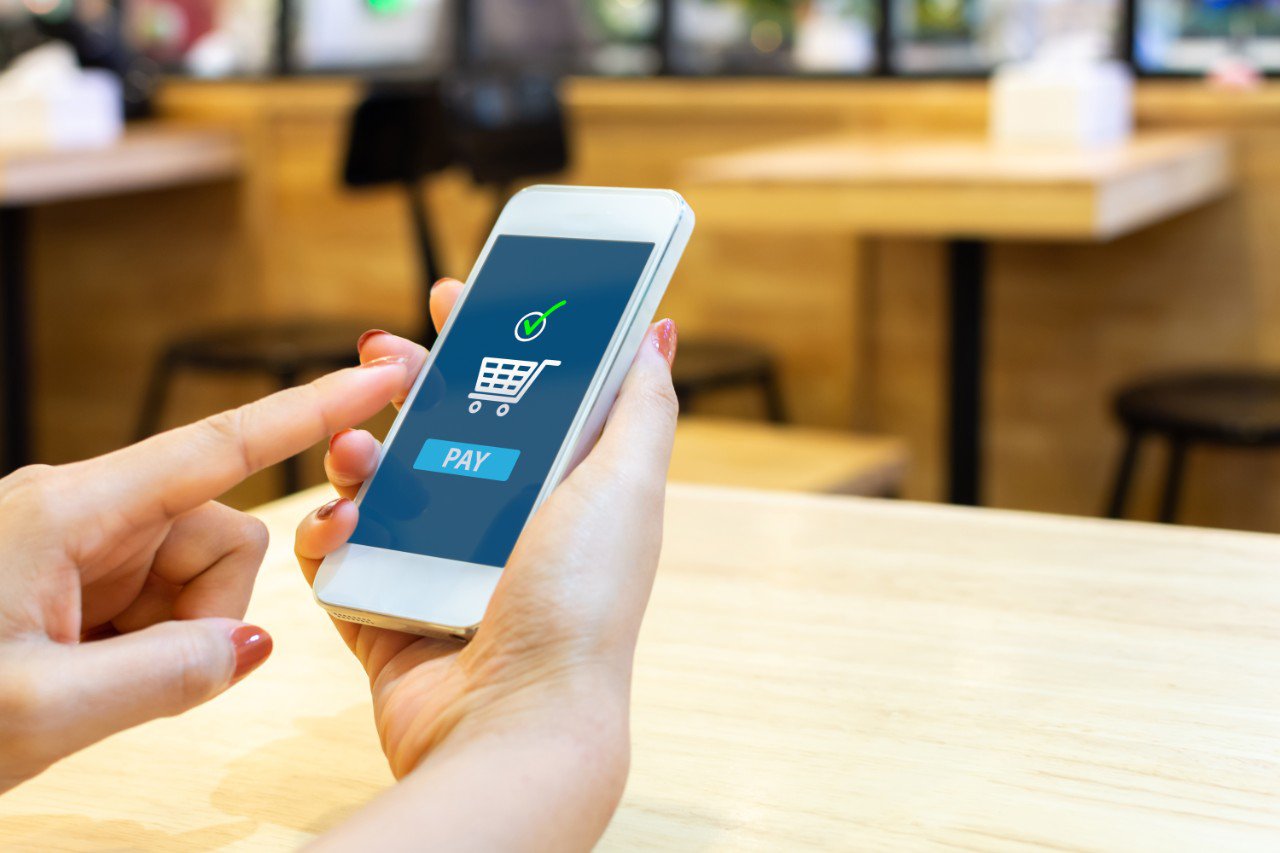 If you are looking to start with an e-commerce platform, you may consider selling on Weebly. After all, in 2018, Weebly was acquired by e-commerce payment guru Square, making it feel like a natural e-commerce choice. But does it hit all the right notes for building your online shop?
---
Who is Weebly eCommerce for?
A

Weebly store is designed to be user-friendly in both build and management. For that reason, it is an excellent choice for solopreneurs, small businesses, or for people who simply don't have a lot of web development experience.
Because of this ease of use, users of all abilities should feel comfortable building a reliable store.
Where it may not be the best fit, though, is for larger companies, as it lacks some e-commerce capabilities and integrations. For example, the lack of big data insights into certain things like inventory turnover ratio, or the lack of social media selling integrations that will be a pain point at a large scale.
When you get started with Weebly, you have the option to create either a regular site or one with e-commerce capabilities, so you have access to the same content-building features from the start.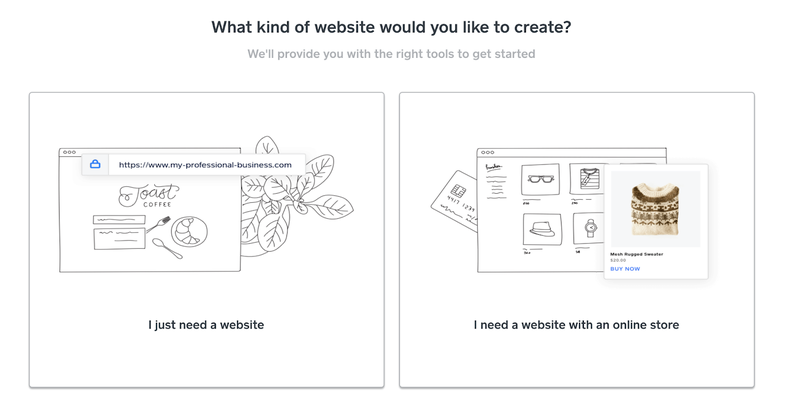 ---
Weebly eCommerce's features
Part of what makes any software stand out is its bevy of features and abilities.

Weebly eCommerce, built by Weebly as a basic site builder, has features designed for both e-commerce and the content world.
There are a variety of abilities you can tap into to help with sales tactics and product management, as well as marketing and content management. The options for features are solidly well-rounded.
Customized and suggested emails
The tentpole of any good sales and marketing strategy, email is pretty much a must for e-commerce.
No matter where your customers are in either the conversion funnel or the sales pipeline, you want to be able to stay in contact, stay top of mind, and communicate promos and order information.
Weebly eCommerce offers automatic suggestions of emails to send based on store activity and intuitively creates new email templates to send when you add new products or categories.
You can also design and automate your transactional emails and even utilize their drag-and-drop campaign creator for designing email campaigns that have automatic links to whichever products, images, or pages you need.
Dynamic tax and shipping calculators
When it comes to calculating appropriate tax and shipping fees across locations, Weebly eCommerce takes the headache out of the process. All you need to do is indicate if taxes are included and if shipping needs to be taxed, and it figures everything else out for you.
When it's time to ship, it calculates these numbers dynamically based on location and products ordered.
Bulk inventory
Managing inventory refreshes and mass purchase orders is made easier with bulk inventory functions. You can edit bulk batches of products or even import and export information en masse to streamline your tasks.
Mobile optimization
A good positioning strategy involves a high ranking, and ranking takes into account mobile optimization. Weebly eCommerce automatically makes sure your site is optimized for any device.
Not only does this play into your SEO, but it also ensures customers have a hassle-free shopping experience, making them more likely to stick around and make a purchase.
Coupon codes
This feature is only available to the higher two paid plan users, but it is handy for efficient promotional management. Weebly eCommerce's Coupon Builder lets you create coupons directly in your store dashboard, and you can refine them by date, amount, and code.
You have the freedom to determine not only if the coupons will be for a dollar amount or percentage, but also what restrictions you want to set for specific products, dates, order amounts, categories, etc.
SSL-encryption
As an essential part of cultivating trust in client management, super-secure online shops are a necessity. Even the free version of Weebly eCommerce comes with SSL (Secure Sockets Layer) encryption so that sensitive customer payment information is secure.
Drag-and-drop
Building your site is simple thanks to step-by-step modules and a media library that allows you to upload images and logos by dragging and dropping.
Store import previews
If you are switching from another platform to Weebly eCommerce, this feature makes the process a lot less stressful.
You can import your store from Etsy or Shopify (or from a CSV file), and you can preview how your new Weebly eCommerce store will look before it goes live.
After importing, you are free to customize and tweak the design to create your unique storefront.
---
Weebly eCommerce's ease of use
Weebly eCommerce is one of the simplest e-commerce platforms out there. Setting up a store is not a hassle, and their support team is also on hand to help out. And once you are set up, you should have no trouble navigating the backend.
Essential features are easy to access, and things that will only increase your customer lifetime value, such as email touches and ease of navigation through to payment, are intuitive and straightforward.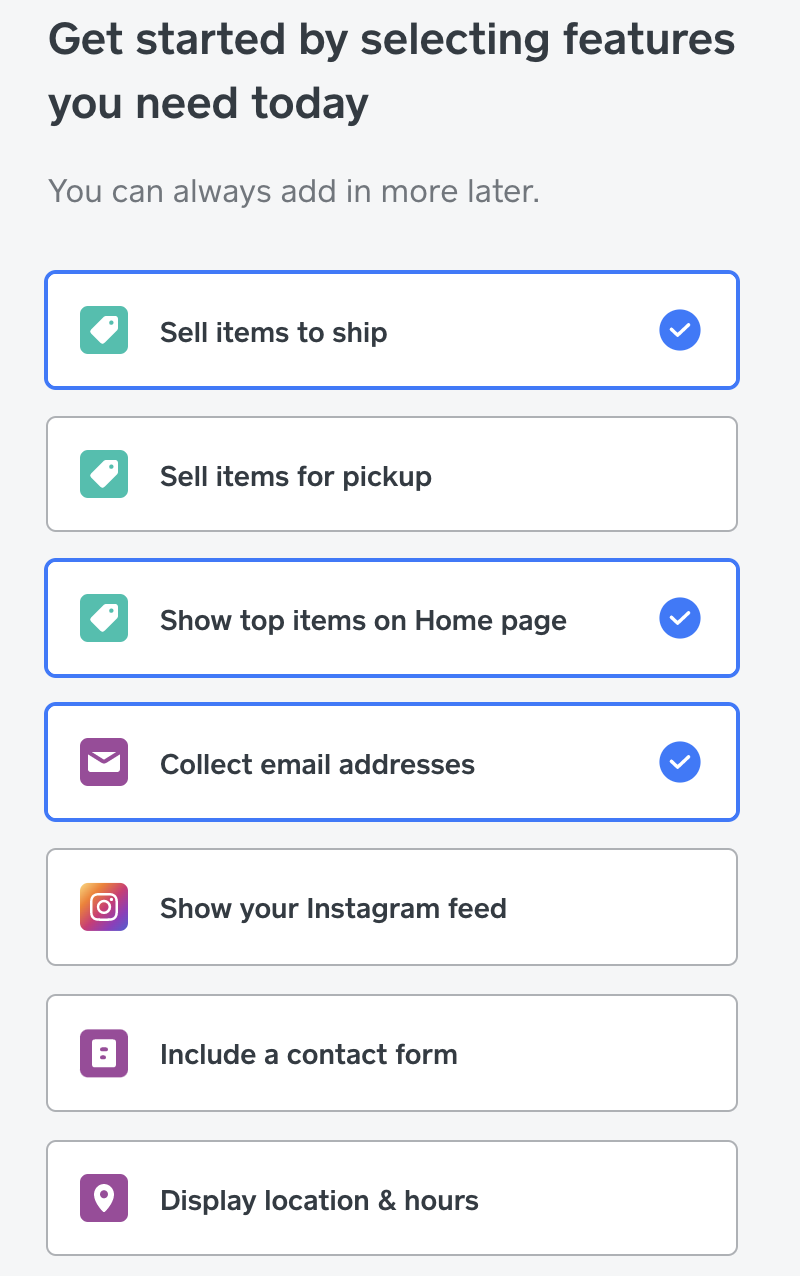 ---
Weebly eCommerce's pricing
There are a lot of positives to be said for

Weebly when it comes to pricing. Right off the bat, the fact that they have a long-term free plan is an excellent incentive for new shops.
For $0, you can have a basic setup. There's no custom domain name attached, and your page will have the Weebly branding footer, but it's a solid starting point.
From there, you can go up to the $6 per month Personal plan (depending on whether you bill annually or monthly), the $12 per month Professional plan, or the $26 per month Performance plan.
With each level giving you increased access to additional features such as video, enhanced support options, a custom domain name, and much more.

---
Weebly eCommerce's support
Weebly eCommerce does dangle premium support as an incentive to price up. With your basic plans, you can access its help center for resources, as well as reach out via email and live chat.
However, it can be a bit hit or miss in terms of response time on chats. Email support generally replies faster, and always with helpful answers, in our experience. If you want a faster response, you are encouraged to purchase the Performance plan for priority support.
However, what really stands out about Weebly eCommerce is their support team's willingness and readiness to help you from the very beginning.
If it is your first time building a store, they encourage you to reach out, and they are happy to assist you however they can, which provides a lot of peace of mind, especially for first-time builders.

---
Benefits of Weebly eCommerce
Ease of use stands out first and foremost as a significant benefit of

Weebly eCommerce, as you can easily create and navigate your store from day one. On a more detailed note, you also have the benefit of creating custom pages in a variety of categories, and it's designed around an effortless customer journey for your visitors.
Products are displayed in a very appealing and professional way, allowing you to showcase your offerings to attract sales. Even better is the ability to have your customers' shopping carts remain visible throughout the full checkout process, rather than redirecting them during payment.
This functionality builds your customers' confidence in your site, decreases abandoned carts, and therefore increases the conversion rate.
The drag-and-drop building platform makes designing your store easy, and even if you are stuck, you have access to Weebly eCommerce support at all levels.
If you're not 100% ready to make an e-commerce jump, you have the bonus of being able to start with a free plan until you're more comfortable or prepared to grow into the next step.
---
Weebly eCommerce is a winning option
Unless you run a larger enterprise with a lot more bulk and customization needs,

Weebly eCommerce is a strong choice. You can dip a toe into the Weebly waters with a free plan or opt for the very affordable $6-per-month option and still have access to a very user-friendly experience.
Whether you're starting your first store or upgrading your existing selling platform, Weebly eCommerce is a well-designed and secure way to go.
View more information: https://www.fool.com/the-blueprint/weebly-ecommerce-review/