TSheets Review 2021: Features, Pricing & More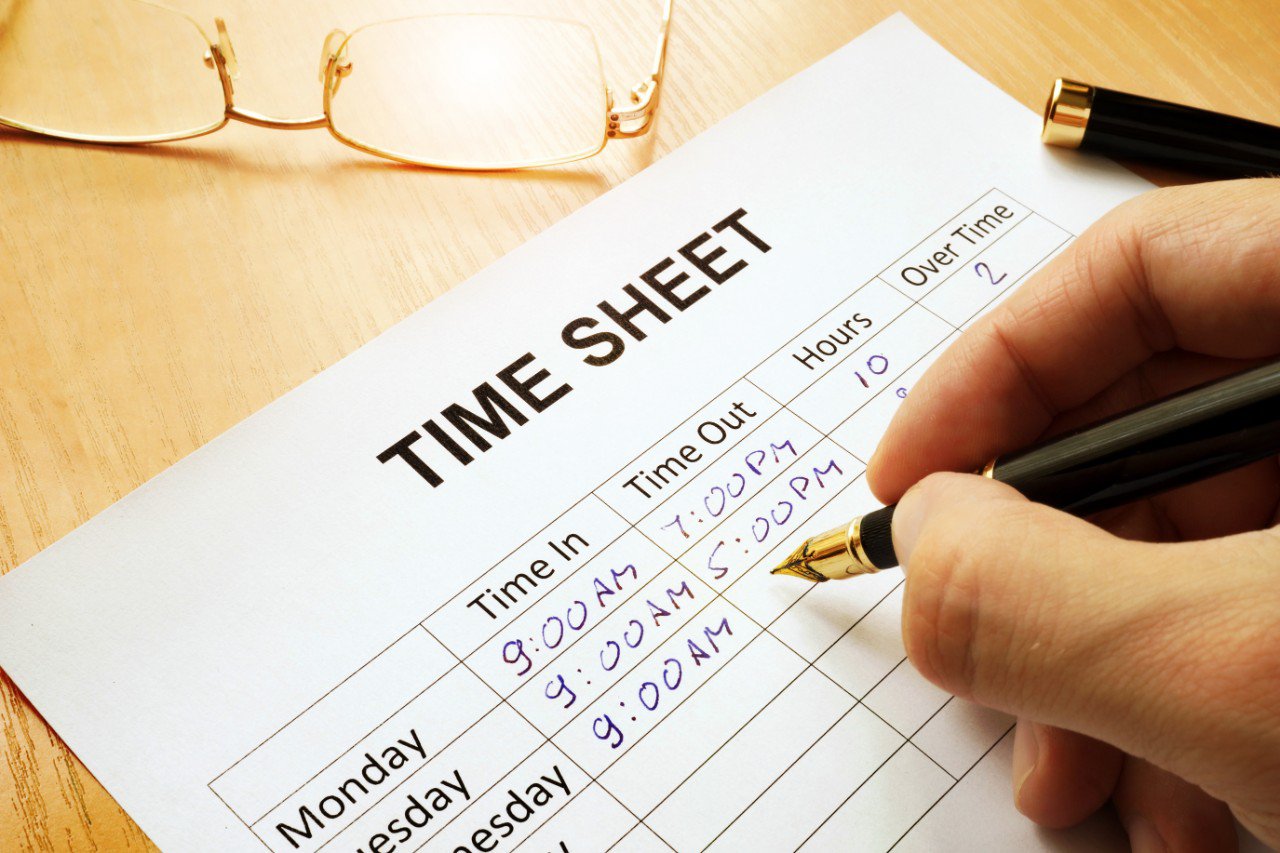 Sometimes, trying to track all of your employees is a real pain. Maybe they forgot to clock in leading to inaccurate timesheets that have to be fixed later, or perhaps you just feel you're spending too much time on administrative work and not enough on growing your business.
No matter the reason, time clock software

TSheets aims to help businesses do it better, and our review found they have some fairly interesting ways of doing that.
Tracking employee time isn't as common as you might think. TSheets says they found, in a 2017 survey, that just 18% of managers do so, possibly because it can be such a time-consuming and inefficient process.
But you've got to do it, for a few reasons. For one, you risk underpaying employees, opening you up to labor violations. Also, you won't have an audit trail of how you're using your manpower. And then there's the fact you're not gathering vital data that can help you run your business better.
Is TSheets the right software to take care of all that? As usual, it depends on your business, but it definitely has a few things going for it.
---
Who is TSheets for?
TSheets comes from the folks at Intuit's QuickBooks, so not surprisingly, it has a strong emphasis on tracking time to streamline payroll and invoicing. The web-based software is aimed at businesses that want to simplify time-tracking and create audit trails.
It features a mobile app so employees can access it while working on jobs in the field. It also helps with organizing the team through a simple scheduling interface. TSheets says the software is aimed toward both small and large businesses, and companies from all different types of industries.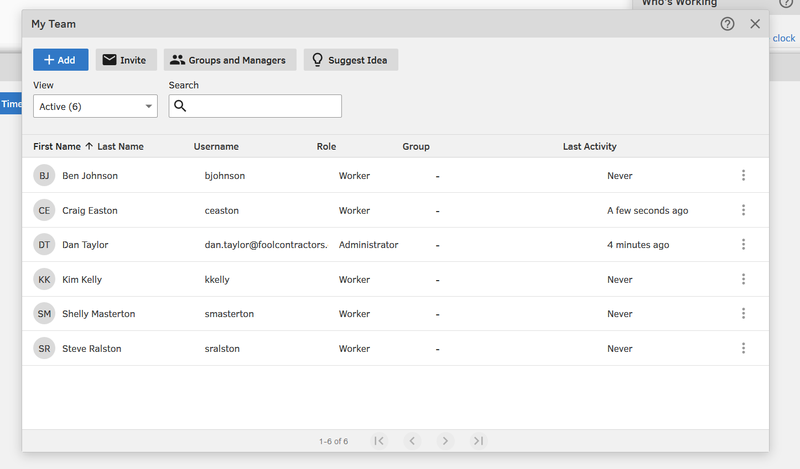 ---
TSheets' features
TSheets time tracking software is aimed at a pretty narrow subset of management tasks — tracking employees — so it's not going to have a huge number of features compared to, say, project management software. In most cases, it's better than just doing time tracking with excel.
Here are a few of the most critical features offered by this platform.
Time Clock Kiosk
The Time Clock Kiosk helps workers clock in from their device as opposed to using a punch clock. This is a particularly helpful feature for companies that have workers operating outside of the office. It works on any device that has an internet connection.
It also has biometric functions like facial recognition to increase security.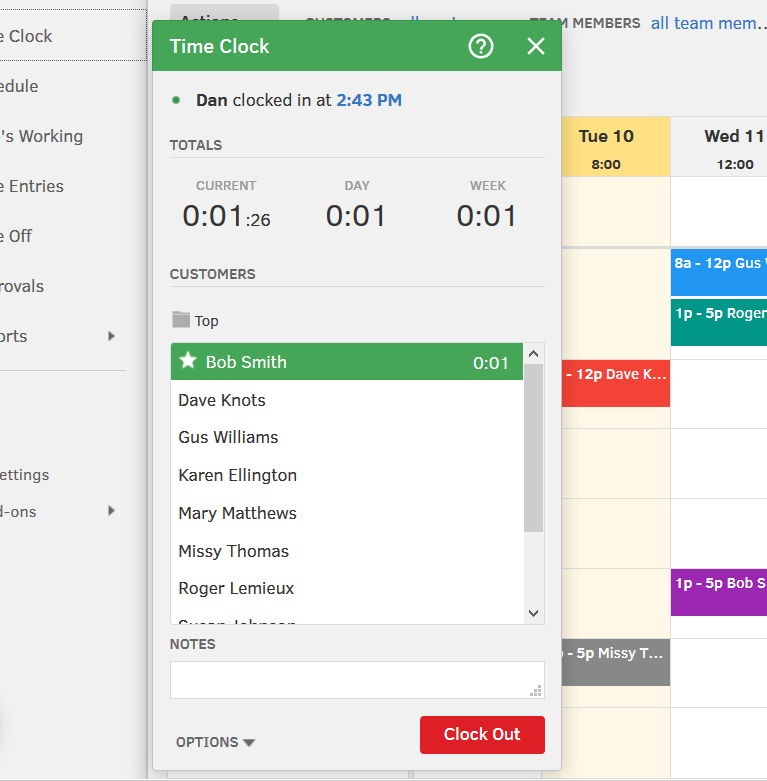 Detailed reporting
It comes from QuickBooks, so you know that TSheets is going to be able to crunch some numbers. This software has some detailed reporting functions that allow you to really get into the data and understand how your business is functioning — and how it could be doing better.
The software allows you to categorize the time recorded by job, task, employee, and so on.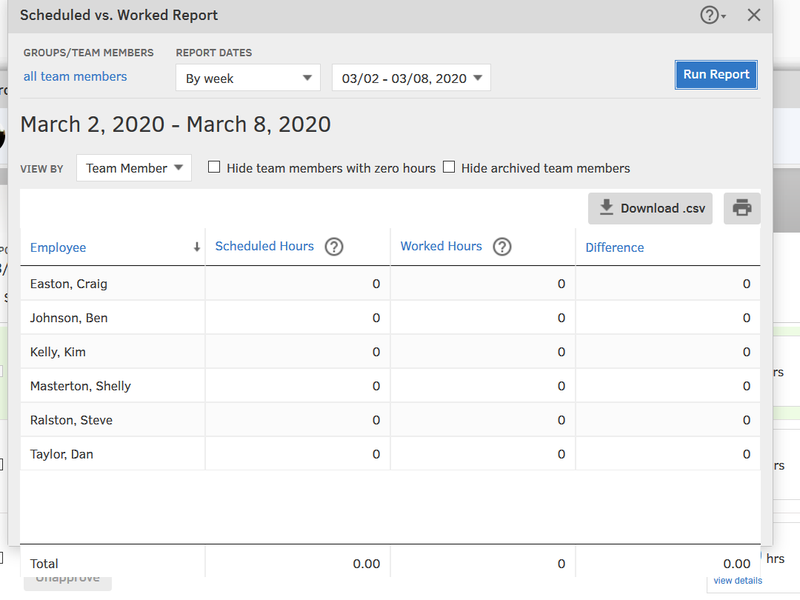 GPS tracker
GPS tracking is helpful if you want to understand your workers' movements in order to spot inefficiencies and make changes. It can also help show managers where each timesheet is coming from and therefore what job it should be associated with, which can further help you break down how you're spending your resources and manpower.
Scheduling
TSheets doesn't just track time spent. It also helps you schedule future jobs and keep everything in order. TSheets scheduling allows you to quickly create jobs and assign them to individual employees and customers. You can also move them around by dragging and dropping them into different slots.
And you can set up repeat tasks to reduce manual data entry for jobs that take place at the same time each week. The software keeps everyone on the same page by sending employees a notification when the manager makes a change to their schedules.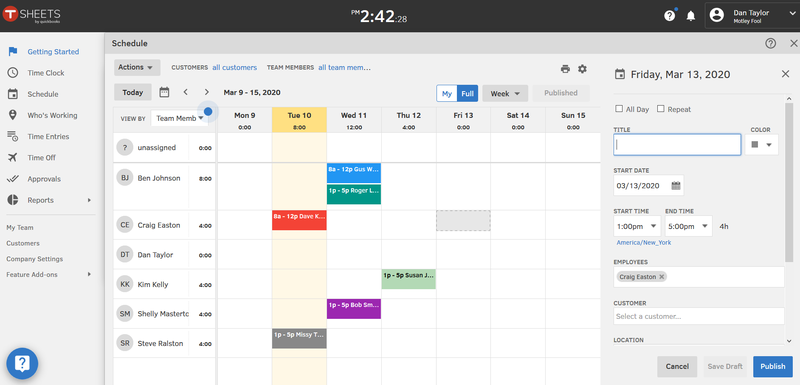 ---
TSheets' ease of use
Overall, TSheets is straightforward and easy to use, and it should help you right away in terms of tracking your workers and gathering insights on performance and resource utilization.
That said, there are a few downsides. For one thing, there's a bit of a learning curve, so it's not something everyone can just jump right into. You should probably familiarize yourself with the software first by playing around with it. Once you get used to it, it's fairly easy to use.
Because the software uses pop-up windows in the browser version, the interface can quickly get cluttered, forcing you to go through closing windows to find the information you need.
If you're a field service company, it's also not easy to quickly dial up info on a technician currently on a job. It would be nice if the software provided a better map-based overview of what your technicians were doing in the moment. But if you aren't a field service company, this might not be a big deal for you.
The scheduling board is clean and functional. It's easy to click on a timeslot assigned to a worker and add a job. You can also color-code the blocks to make it easy to distinguish between them.
The schedule will serve as the central hub from which you do everything else, so it's important that this functionality be easy to use, and TSheets scores points here.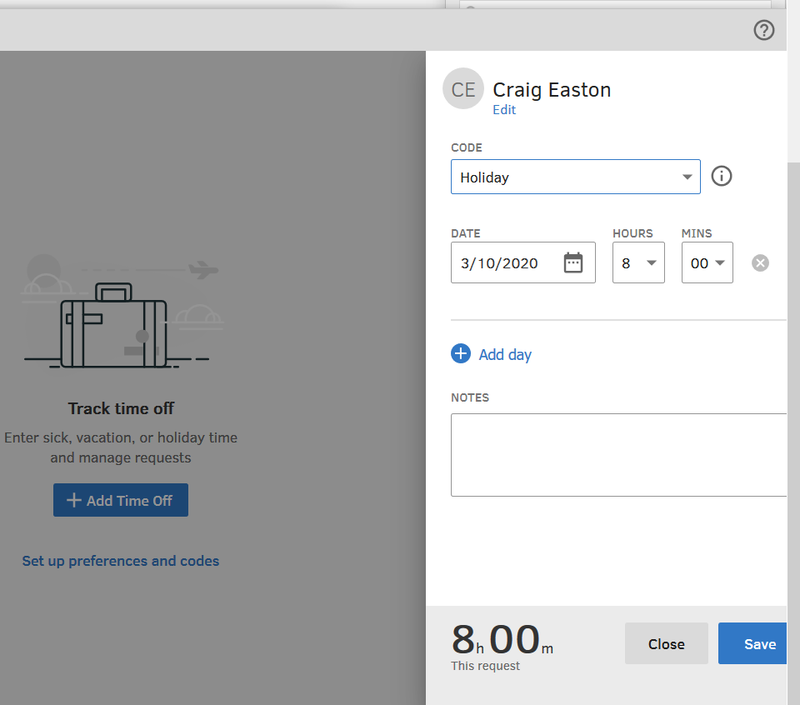 ---
TSheets' pricing
There are two versions of the software, both paid: Elite and Premium. Elite costs $10/month per user (along with a $40 base fee per month) and Premium is $8/month per user (plus a $20 base fee per month).
Elite has all the same features as premium, but with a few upgrades, including timesheet signatures, TSheets geofencing, and project activity feed and messaging. If you want to try either version of the software out first, they offer a 14-day free trial with no credit card required.
---
TSheets' support
TSheets has a toll-free number where you can get someone on the phone to help you "within 90 seconds" in most cases, the company claims. That's a big plus when many software companies are charging for the privilege of phone support, and in some cases, any support at all.
They also offer a live chat option if you don't feel like calling. In addition, you can find FAQs, user guides, and more on their website. They're also on social media if you want to interact with them that way. Overall, TSheets has pretty impressive customer support. They even boast on their site that you can "reach a rep faster than you can peel a potato" (possibly a nod to the fact that they're based in Idaho).
---
Benefits of TSheets
One great thing about this software is how much you can customize it via filters. There are a number of filters to help you slice and dice the scheduling and reporting as needed. For example, you can just view the schedule for a specific customer, or by an individual team member.
And then there are the reports. You can schedule reports if you want a regular stream of information from the data you're generating. You can also generate one-time reports that help you really dive into the data, like hours by top-level customer or wage reports.
These reports can help you understand how your business is functioning and what adjustments you could make to improve performance.
The TSheets app is impressive. It provides an elegantly simple snapshot of the time clock, schedule, and team week summary as soon as you sign in, and you can easily switch to a weekly or pay period view.
In addition, you can access the timesheets, check the full team schedule, and make changes through the app. In some ways, it's even better than the browser version.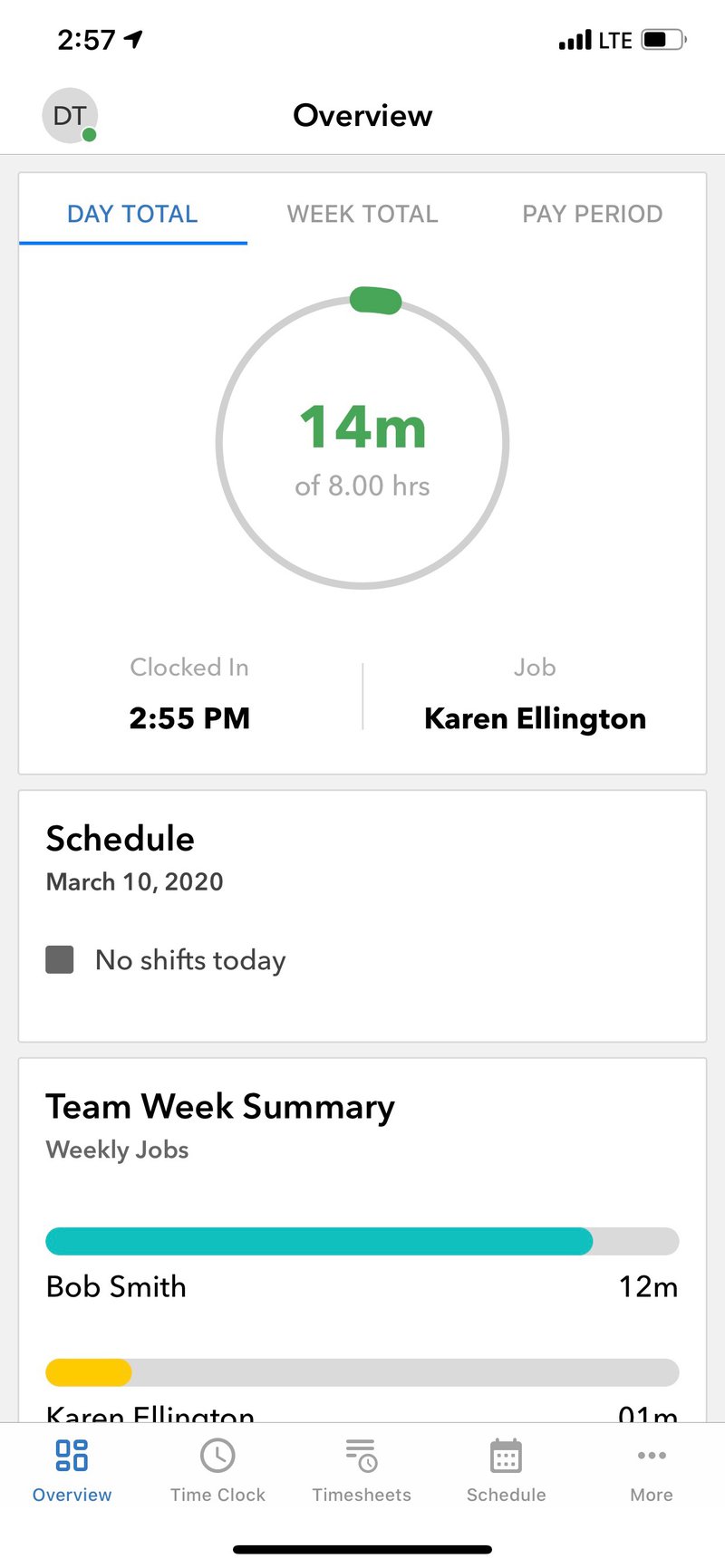 ---
TSheets scores solid marks and is worth a look
If you've dabbled in productivity apps and work performance improvement techniques, you know managing a workforce can be challenging.
Optimizing employee schedule efficiency takes some powerful tools, and TSheets definitely does a solid job of handling these tasks so you aren't relying on spreadsheets to track employee hours.
That doesn't necessarily mean TSheets is right for you, but we think it's worth trying out for a couple of weeks for free.
View more information: https://www.fool.com/the-blueprint/tsheets-review/