Trying to Make Extra Money? Don't Fall for These 4 Costly Side Hustles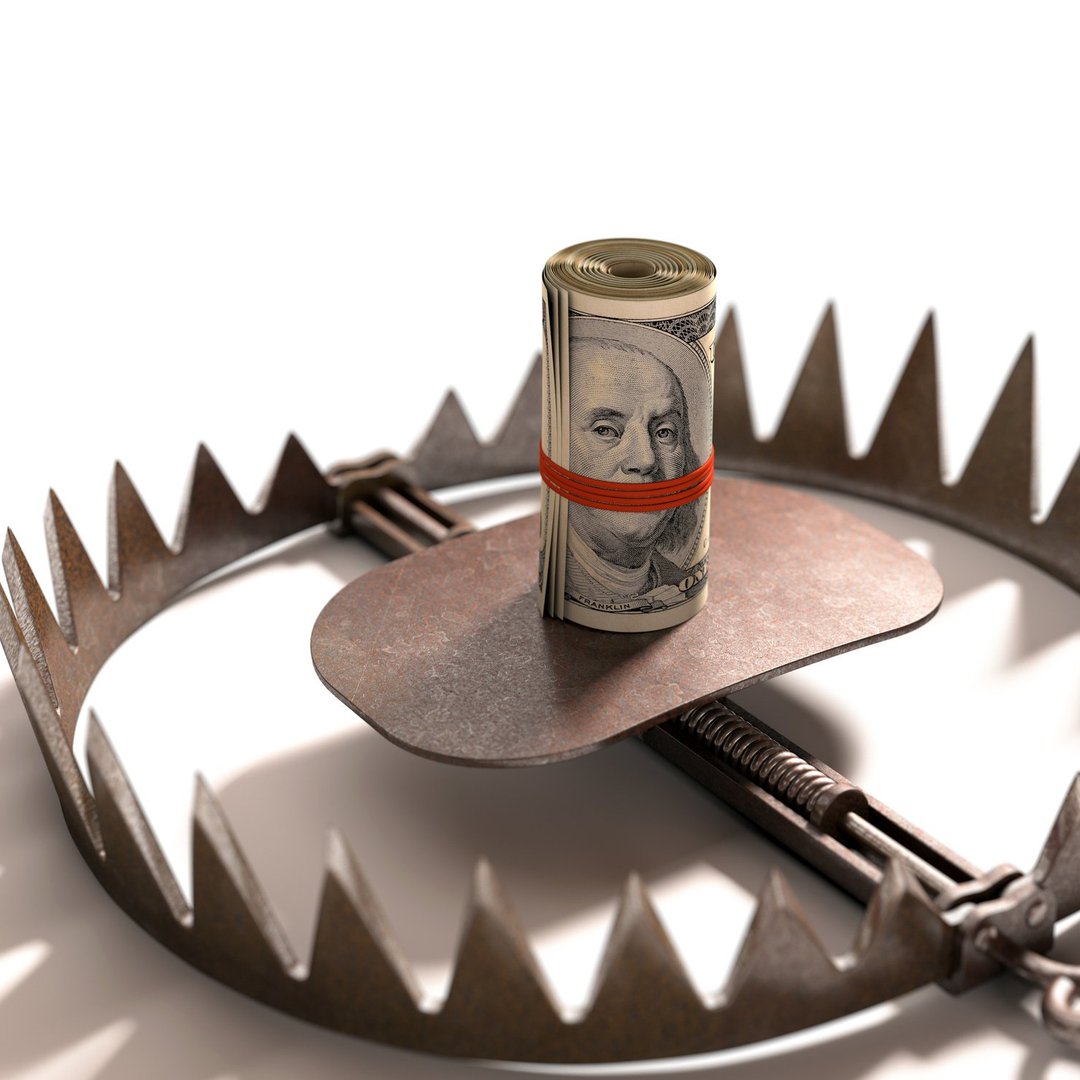 It's popular advice for anyone who wants to improve their financial situation — get a side hustle. After all, you can only cut costs so much, and if you make more money instead, you don't need to sacrifice your quality of life.
There's no shortage of potential side jobs out there, but a few of them aren't worth the hustle.
One email a day could help you save thousands
Tips and tricks from the experts delivered straight to your inbox that could help you save thousands of dollars. Sign up now for free access to our Personal Finance Boot Camp.
By submitting your email address, you consent to us sending you money tips along with products and services that we think might interest you. You can unsubscribe at any time.
Please read our Privacy Statement and Terms & Conditions.
1. Multi-level marketing
If you're active on social media, you've probably seen at least one person hocking a product, whether it's makeup, essential oils, skincare regimens, or something different. No matter the product, it will likely be overpriced relative to its competition.
These multi-level marketing businesses, or MLMs, are the new-age pyramid scheme, legal because they technically have a product they're selling. But make no mistake about it, the only people earning money are the ones at the top who got in early. Here's a general idea of how the MLM experience works:
A distributor convinces you to sign up and become a distributor yourself.
You pay the startup costs, with the distributor who recruited you encouraging you to buy one of the larger startup packages (they receive a commission off this and your future sales).
You must sell or buy a minimum amount of product per month to remain active and be eligible to receive commissions. This guarantees the company makes money even if you don't.
Don't be fooled by distributors talking about how much money they've made. They're often encouraged to follow the "fake it 'til you make it" philosophy to convince others to sign on. The numbers prove otherwise, as an FTC analysis of hundreds of MLMs found that 99.6% of participants lost money.
2. Low-pay task sites
There's no shortage of sites where you can make money by performing menial tasks, such as Amazon Mechanical Turk, Clickworker, and Microworkers. These sites allow clients to post tasks that require few, if any, special skills. Workers can then select tasks, complete them, and get paid.
The problem is that it's extremely difficult to earn even the equivalent of minimum wage, as many tasks pay less than $1. It's not always easy to find tasks worth doing, and the time you spend searching will just reduce your hourly rate.
Having tried these types of sites in the past, I can attest to the fact that they're not worth the time. The work is dull, and whenever you finish one task, you need to hunt for another one and hope it doesn't take you too long.
3. Filling out surveys
When I was 15, a man at the mall asked me if I wanted to complete a survey and told me there'd be some money in it for me. Being young and naïve, I agreed, and spent half an hour providing my opinion on different fragrances. I remember wondering in my head how much I'd bank from this job — $40? $50?
After I was done, he pulled out a $5 bill, and all my hopes of getting rich through surveys evaporated.
You can complete surveys online now, but the pay certainly hasn't gone up since I tried to make a career of it. You'll get a couple bucks or less for surveys that take you 20 minutes, so survey sites present the same problem as task sites. You'll be doing something monotonous and making a pittance for it.
Mystery shopper jobs can be a decent way to earn some cash on the side, but there are two common types of scams to look out for with this side hustle:
Companies that charge fees to prospective mystery shoppers
Companies that send you a check and ask you to wire them money
The first type of scam involves companies requiring payment before you can access their mystery shopper jobs. They often say this is for a certification, but you don't need a special certification to be a mystery shopper. Legitimate mystery shopping companies don't charge their employees.
The second is a variation on the old fake check scam. You receive a check in the mail from the company and deposit it into your bank account. They then tell you to send them a smaller amount via Western Union or another money-wiring service, supposedly to test that service. The check turns out to be a fraud, so the bank takes that money out of your account, and you lose whatever amount you sent the company.
Finding a smart side hustle
A side hustle can be just what you need to boost your income and get out of debt. Or it can be a great way to start saving more money. You need to separate the good side hustles from the bad ones, though. Here's how to do that:
Avoid anything that requires you to pay upfront.
Search for information about side hustles you're seriously considering to check if they're associated with any common scams. Make sure you're not the one getting hustled.
Estimate how much you can realistically make per hour with a side hustle. Don't give up your time for pennies.
There are plenty of lousy side hustles, but once you know how to spot them, you can filter them out and find ways to make real money.
View more information: https://www.fool.com/the-ascent/banks/articles/trying-to-make-extra-money-dont-fall-for-these-4-costly-side-hustles/
Xem thêm bài viết thuộc chuyên mục:
Media