Toast POS Review 2021: Pricing, Features & More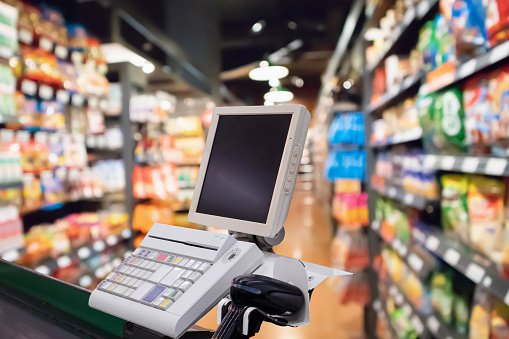 Maybe you have a food truck that's built up your customer base, and now you're ready to open a brick and mortar location.
Perhaps you have one restaurant and want to open another one, but you need a point-of-sale (POS) system that will process and track sales and manage your inventory and employees at multiple locations. Or maybe you've just been doing sales by cash and check and want to accept credit card payments.
If any of these situations sound familiar, it's time to implement or upgrade your POS system. And you need one tailored specifically to the food service industry.

Toast POS is one of the most popular options available, and we'll go over its ins and outs below, so you can decide if it is the right restaurant POS for you.
---
Who is Toast POS for?
The Toast POS system is specifically designed for the restaurant industry, from cafes and bakeries to fine dining. It uses the Android operating system, and sales are managed in real-time via a Web browser or mobile device. Toast Now, an online ordering system, was recently introduced and can be purchased as an add-on.
Hardware packages are proprietary and can include a magstripe card reader, cash drawer, receipt printer, kitchen display screen (KDS), and mobile devices for tableside or kiosk orders. Users are also required to use Toast as their credit card processor.
---
Toast POS features
As an industry leader among POS systems for restaurants, Toast POS does the most important thing all POS systems must do: process debit and credit card transactions. It also offers features specifically designed for the food service industry:
Front of house
Back of house
Back office
Customer engagement
Apps and integrations
While Toast POS has powerful capabilities, keep a close eye on the total cost of your specific set of features because many options will cost extra. But remember, you can purchase these add-ons piecemeal, as you need them, and your operations scale up.
Front of house (FOH)
Toast POS will keep things running smoothly with your FOH operations. Its order screen is well organized and easy to use. This is especially important given the number of employees who may be using it during the day.
Plus, unlike retail sales, almost every order is unique to the customer: cook a steak medium rare, add onions to a hamburger, or make sure there are no tomatoes.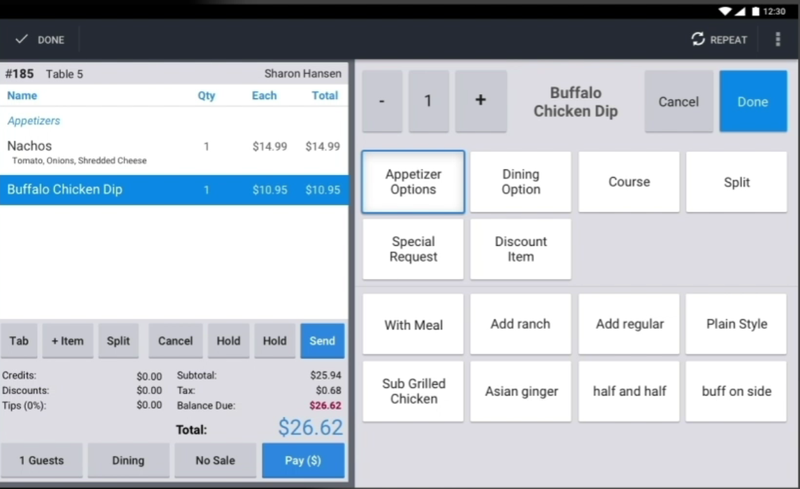 Add-ons like Toast Go allow you to have tableside ordering and add self-order tablets via Toast Kiosk, both of which can increase the speed and accuracy of orders and provide greater transaction security.
Back of house (BOH)
Unlike most retail sales, a restaurant order goes through multiple hands before it reaches the customer. Toast POS knows that and comes with BOH features to lower costs and increase customer satisfaction.
Instead of relying on old fashioned handwritten order tickets, the Toast KDS system supports a kitchen terminal that instantly receives digitally transmitted orders.
It supports multiple languages, routes completed orders by dine in or dine out, and texts guests when their orders are ready. Plus, you can manage menus across multiple locations.
Restaurant ingredient inventory is also more flexible than standard retail shops. Toast Inventory allows you to track cost of goods sold (COGS), determine the value of inventory on hand, and calculate waste due to over portioning or theft. You can also map inventory to your actual kitchen layout.
Back office
The beauty of all restaurant POS systems is the ability to generate a variety of sales and employee reports, and Toast POS shines here. Besides overall sales analytics, you can drill down to a granular level with sales by item reports that will help determine your pricing strategies.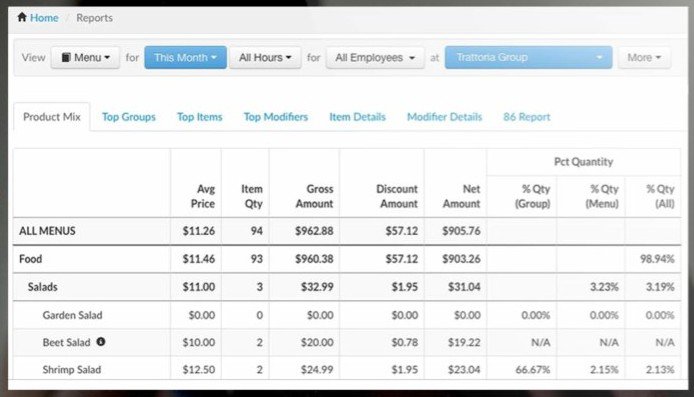 The Toast Payroll and Team Management add-ons, help you manage a large and ever-changing workforce. You'll appreciate this ability when you consider the restaurant employee turnover rate was 75% in 2019.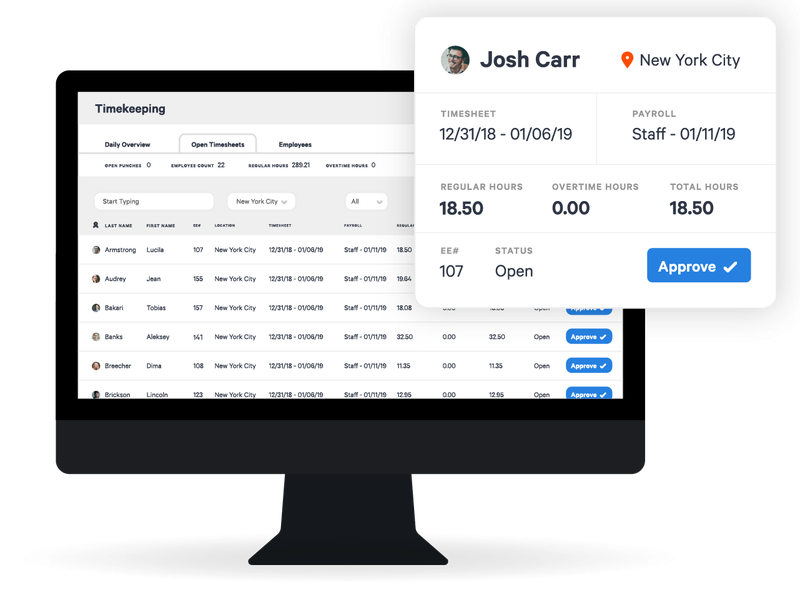 For restaurant owners and managers on the go, all performance analytics are available on mobile devices. You can schedule a nightly email that contains information about key performance indicators (KPIs). This information can help you adjust your sales techniques and marketing methods much more quickly.
Customer engagement
Toast Loyalty offers customers the ability to earn loyalty points toward future purchases. This add-on allows customers to easily opt-in at checkout and check their points online. A real convenience customers love: it's tied to their credit cards and does not require a separate loyalty card.
Another nice convenience and revenue booster lets restaurants sell Toast e-cards online and physical gift cards. Customers can also send gift e-cards by text or SMS and pre-schedule future delivery. These small touches aid customer acquisition and generate short-term revenue.
Both Toast Loyalty and the Toast gift card module come with comprehensive reporting features so you'll be able to track their contribution to your sales and marketing efforts.
Apps and integrations
By now, we've covered many of Toast's add-on services available at an extra cost:
Toast Payroll
Toast KDS
Toast Loyalty
Toast Kiosk
Toast Go
It's important to carefully consider how much you have to spend on these services beyond the minimum Toast software and hardware costs.
Compared to other POS vendors, Toast offers fewer integrations with third-party software, which probably results from its focus on the restaurant industry as opposed to a one-size-fits-all POS solution.
Its approximately 60 integrations include delivery services like Grubhub, which submits orders directly to your kitchen, the accounting software QuickBooks, and Peachworks, a suite of apps to help with all aspects of back office operations.
---
Toast POS ease of use
Toast POS receives high marks for ease of use. With the high turnover in your industry that's critical because you don't want new hires to become bogged down learning an overly complicated sales process.
In addition, Toast POS processes offline sales, so if the internet goes down, your business doesn't skip a beat as you can continue ringing up transactions.
---
Toast POS pricing
Toast POS pricing and expenses break into four categories:
Monthly software subscription
Transaction fees
POS hardware purchase and installation
Add-on features and integrations
For $75/month, you'll receive Toast POS software to support one register, which includes order workflow, kitchen operations, menu management, and analytics reporting. Additional registers are available by quote-based pricing.
Toast also requires you use them to process credit card transactions as opposed to a third-party vendor of your choice. Those costs aren't available on its website and requires you to talk to a sales rep.
You can probably expect to pay around 2.5% of each sale plus a flat rate of $0.15 per transaction, but check to be sure.
Toast is also not forthcoming about the costs of its proprietary hardware, but you'll pay around $450 for the basic handheld tablet register package. The terminal register package, with a 10-inch terminal, tablet, card reader, receipt printer, and cash drawer, gets you to about $1,350.
You'll also pay a one-time hardware installation fee that starts at $499.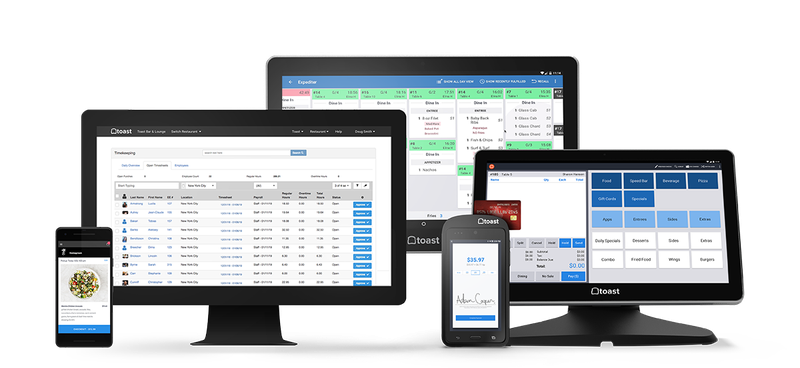 Finally, the cost for most of Toast's add-on services and any necessary hardware to support them are quote-based too.
---
Toast POS support
Toast realizes you want to spend your time serving customers the best menu possible, not being lost in the weeds figuring out how to use its software.
They go so far as to pair you with a Toast customer support rep when you're onboarding and setting up your initial menu. Additional customer support is available via phone, chat, and email.

There's also Toast University, its training portal, as well as its knowledge base, that covers topics including initial setup, payments, reporting, labor management, and end-of-day processes.
---
Benefits of Toast POS
Most POS systems are designed for retail operations, and some might have a restaurant version. Toast POS, on the other hand, is designed solely for restaurants, and boasts 700,000 users.
Beyond general restaurant operations, Toast POS offers specific software solutions for fine dining, casual dining, fast casual, bar and nightclub, cafe and bakery, and multi-location restaurant groups.
Toast offers Toast Go which applies to one of the newest trends in the restaurant industry, tableside ordering. Waitstaff submit customer orders digitally via a handheld device, which can also process payments at the table.
This results in orders being served more quickly and makes Toast payments more secure since debit and credit cards never leave the customers' sight.
Toast Kiosk, another software add-on, lets customers place orders self-service at the table. Toast also recently introduced Toast Now, an online ordering system that allows customers to purchase food and receive it via contactless delivery.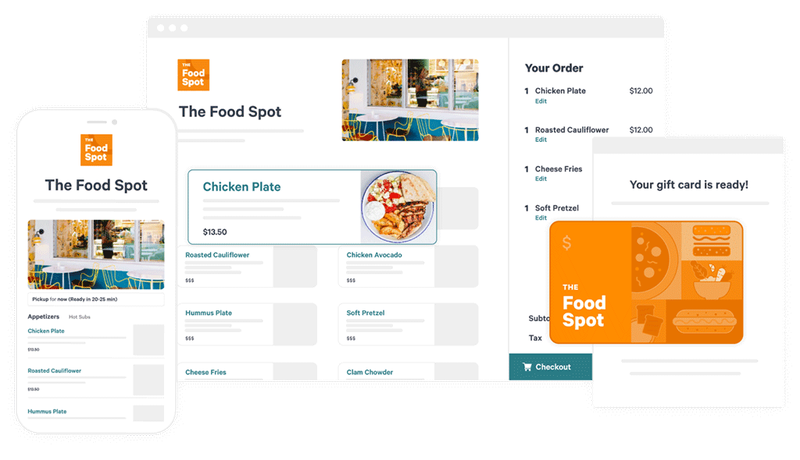 ---
Grow your restaurant operations with Toast POS
Toast POS may not be the best POS system if you're starting your first restaurant and trying to hold down costs. Then again, if you've already established your food service business at one or more locations, Toast POS could be just the thing to take your operations to the next level.
View more information: https://www.fool.com/the-blueprint/toast-pos-review/