The Cost of 'Guilt Tipping' When You Pay on a Tablet
Do you feel uncomfortable being prompted to tip through a tablet-based payment system? You're not alone.  
If you frequently shop using a debit or credit card, you've probably completed at least some of those purchases on a tablet-based payment system. It looks like a large iPad and is often mounted near a cash register. What's interesting about these payment systems is that merchants have often set them to ask if you would care to tip. Regardless of the service provided — pouring a cup of coffee, giving a haircut, or selling a new pair of jeans — you are asked to tip anywhere from 10% to 30% (or more).
Depending on the person behind the counter or handing you the tablet, you may have a set of eyes on you as you decide whether or not tipping feels appropriate in that specific situation. And if so, how much.
One email a day could help you save thousands
Tips and tricks from the experts delivered straight to your inbox that could help you save thousands of dollars. Sign up now for free access to our Personal Finance Boot Camp.
By submitting your email address, you consent to us sending you money tips along with products and services that we think might interest you. You can unsubscribe at any time.
Please read our Privacy Statement and Terms & Conditions.
Guilt tipping
I recently had a manicure. Nothing fancy. I soaked my fingers in a bowl of soapy water and a tech cut cuticles that were worthy of a mountain woman. Before polish was applied, another employee handed me a tablet for payment. The tips on this tablet were not simply suggested percentage rates, but each of the rates was intended to represent a review of her work. It looked like this:
15% — Service was fine
20% — It was a good experience
25% — I will definitely be back
30% — My tech hit it out of the park
I forget to mention an important fact. The tech still had a port in her chest from a recent battle with breast cancer. Guess how much I tipped her?
The industry
Tablet-based payment systems are a boon to retailers. They're sold by companies like Square, Revel, and ShopKeep, and designed to allow merchants to include or turn off the tipping prompt.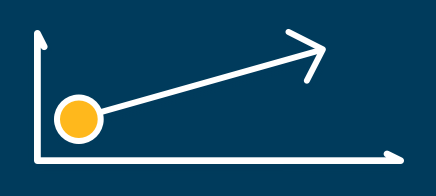 The Ascent's picks for the best online stock brokers
Find the best stock broker for you among these top picks. Whether you're looking for a special sign-up offer, outstanding customer support, $0 commissions, intuitive mobile apps, or more, you'll find a stock broker to fit your trading needs.
See the picks
According to industry leaders, the opportunity to tip via a tablet-based payment system is good for cashless customers because it gives them a way to tip. Fair enough. It also makes the socially sensitive among us feel like jerks for not tipping enough (or even knowing what constitutes enough).
ShopKeep breaks down how many of their customers take advantage of the tip prompt option. According to the cloud-based service providers, 49% of "quick serve" clients like bakeries and cafes have the tip option turned on, and 12% of more traditional retailers. 
Figuring it out
Tipping in the U.S. took root shortly after the Civil War. Americans who had the money to travel noticed Europeans were in the habit of tipping and brought the practice back to America. It served to show their friends that they'd been abroad and were genteel enough to tip like Europeans.
But let's face it, we've all received different memos regarding proper tipping etiquette. Some people leave a tip only for top-notch service, while others are too embarrassed to leave an establishment without emptying their pockets. I've been out with friends who were generous tippers and was once with someone so stingy that I snuck back to the table to increase the minuscule tip she slipped under her plate. 
Given the divergent nature of the advice, it's difficult to know how much to tip. The fact that we haven't mastered the art of basic tipping in more than 150 years begs the question of whether we're ready for this new frontier of tipping in establishments in which we did not expect to be asked.
I'm no Emily Post, but…
I'm no etiquette expert, but I am someone who understands the value of a dollar. As tablet-based tipping becomes more commonplace it will also become more expensive to support. Say you tip $3 three times a week for services that used to be free (like buying a shirt in your favorite boutique or picking up a ready-made arrangement for a friend in a floral shop). That's $9 per week in new tips. Invested in an easy-to-sign-up-for investment account earning 7% interest, that tip money would be worth over $6,500 in 10 years, $19,000 in 20 years, and a whopping $44,500 in 30 years.
Coming up with a plan
Rather than be shocked by the tipping prompt on a tablet-based payment system, I have decided to go in with a plan. If someone had to lean slightly to their left to lift a muffin out of case for me, it is not tip worthy. If an employee provides exceptional service, I want to thank them by tipping. It's that simple.
Buying your first stocks: Do it the smart way
Once you've chosen one of our top-rated brokers, you need to make sure you're buying the right stocks. We think there's no better place to start than with Stock Advisor, the flagship stock-picking service of our company, The Motley Fool. You'll get two new stock picks every month, plus 10 starter stocks and best buys now. Over the past 17 years, Stock Advisor's average stock pick has seen a 581% return — more than 4x that of the S&P 500! (as of 8/18/2021). Learn more and get started today with a special new member discount.
Start investing
Guilt is a pretty silly reason to part with our money, particularly when those funds can help us plan for a more secure future. 

View more information: https://www.fool.com/the-ascent/buying-stocks/articles/cost-guilt-tipping-when-you-pay-on-tablet/
Articles in category:
Media