The Best Vegan Chocolate Fixes At Your Local Supermarket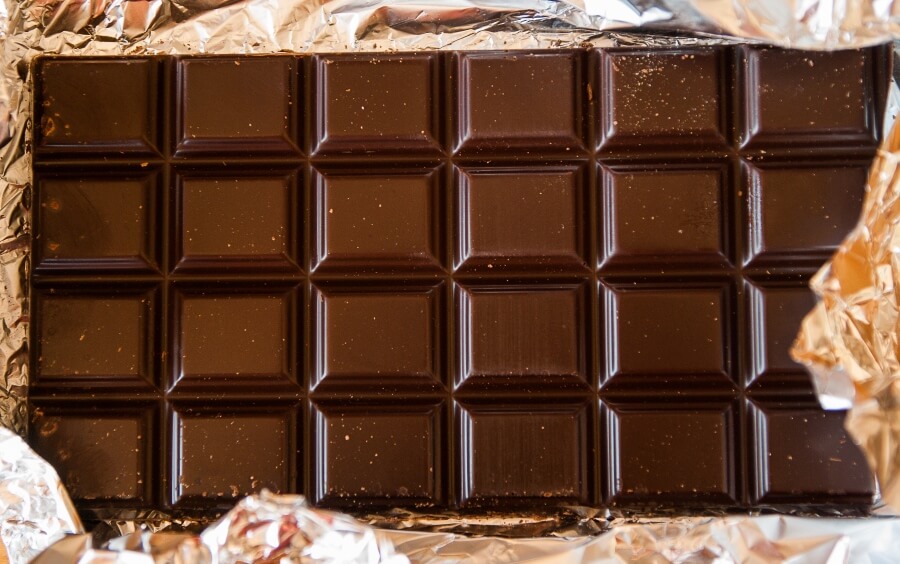 Delicious, affordable vegan chocolate is easy to come by and we've done all the hard work of reviewing and tasting some of the best options around. Here are some of our top picks.
---
Moser Roth
This is a cult favourite amongst thrifty Aldi shoppers. The Moser Rother Dark Chocolate 70%, 85% and Sea Salt varieties are all suitable for vegans.
---
Coles Chocolate Hazelnut Slice
Creamy chocolate mousse topped with dark chocolate ganache and roasted hazelnuts. Two slices per packet for $5 and baked in store daily!
---
Plantitude Chocolate Cake or Brownie
Thank you Woolworths for these chocolatey treats. They are ridiculously good and the cake comes in two sizes so you can regulate your indulgence if you so choose.
---
Sweet William Chocolate Spread
This is basically just a version of Nutella without the bovine breast milk.
---
Vegan "Tim Tams" and "Mint Slice"
If you're shopping at Coles look out for the Leda's Choculance and Minton biscuits which will satisfy your cravings for Tim Tams or Mint Slice respectively. If you're at Woolworth's, keep an eye out for their own "free-from" range of delicious dairy-free chocolate biscuits.
---
Nakula Coconut Mousse Chocolate
A deliciously dairy-free light and fluffy mousse is the perfect way to tame your after dinner chocolate cravings. Found at Woolworths and other specialty stores.
---
Fry's Chocolate Bars
If you love chocolate with a gooey cream centre, Fry's bars are for you. Choose from the Chocolate Cream and Peppermint Cream, available at Coles and Woolworths.
---
Oreos
One of the oldest tricks in the book for vegans with a sweet tooth. Dunk them in chocolate soy milk to be just like that kid in the ad.
---
VitaSoy Soy Milky
Chocolate milk is still on the menu when you're a vegan. Available in soy and almond milk varieties.
---
Weiss Dark Chocolate Ice Cream
There is actually a plethora of chocolate vegan ice cream at the supermarkets, but you can't go past Weiss Dark Chocolate and Coconut Bars and the Dark Chocolate one litre tubs for both quality and quantity of chocolate.
---
Whittaker's
Whittakers "Dark" varieties – including Dark Almond, Ghana Peppermint – are vegan and available at all major supermarkets.
---
Pana Chocolate
For serious chocolate snobs, Pana Chocolate comes in a variety of interesting flavours from Sour Cherry & Vanilla to Hemp & Nib and so many more.  It's raw and organic, which makes it kind of healthy, right?
---
Cottees Thick & Rich Chocolate Flavoured Topping
Pour it in your milkshake, on top or your ice cream or straight into your mouth. No judgement here.
---
 Enjoy! Chocolate is also an excellent way to bribe
 

persuade your friends to sample a cruelty-free lifestyle, so get out there and spread the vegan love.
Accidentally vegan food is everywhere!
Check out our list here

View more information: https://www.peta.org.au/living/the-best-vegan-chocolate-fixes-at-your-local-supermarket/
Xem thêm bài viết thuộc chuyên mục:
Media