The Best Payroll Software Solutions of 2021

---
What The Blueprint looks for in a great payroll software
Before you purchase a payroll application, it can be helpful to answer a few questions that can lead you in the right direction.
What's my budget?
Do I need online access, or will an on-premise application be okay?
Am I comfortable filing my own taxes?
Do I need to pay contractors?
Do I need access to HR resources?
Once you answer these questions, your search for the "perfect for you" payroll application will become a lot easier.
Purchasing payroll software, like purchasing any software application, requires a lot of research and a little bit of luck. There are lots of choices.
If you're familiar with how to do payroll and are comfortable taking on the majority of the work, there are numerous payroll software applications available. However, in recent years, more businesses have turned to full-service payroll applications for their payroll processing needs.
Unlike payroll services from 20 years ago, which handled everything from employee setup to entering hours worked, payroll systems today require you to be involved in the process, entering employee information, calculating and entering hours worked, and ensuring the correct pay information has been entered.
Once you provide these details, the application takes care of the rest, printing paychecks, processing direct deposits, and calculating and filing federal and state payroll taxes.
Here are a few things to consider before you select a payroll application for your business.
1. Is it do-it-yourself or full-service payroll?
If you've been processing payroll for employees for years, do-it-yourself payroll software may be right for you.
One of the benefits of traditional payroll software is that it's typically much less expensive than full-service payroll. However, payroll software applications also require you to manage deductions, administer benefits, and handle your own federal and state tax reporting, including form submission and tax remittance.
If you're new to payroll, full-service payroll may be a much better solution for you. While you'll still want to familiarize yourself with all of these payroll processes, much of the heavy lifting is done for you.
2. Is it easy to use?
Many payroll applications, from standard software applications to full-service payroll providers, offer a demo. Don't underestimate the importance of trying out as many applications as you can prior to making a final decision. Unlike other software applications, most payroll applications offer many of the same features and functions; the main differences have more to do with how those features and functions are presented.
When trying out a demo, here are a few things to ask yourself:
Am I comfortable navigating through the application?
Is there a way to do less data entry?
Can I easily find what I'm looking for?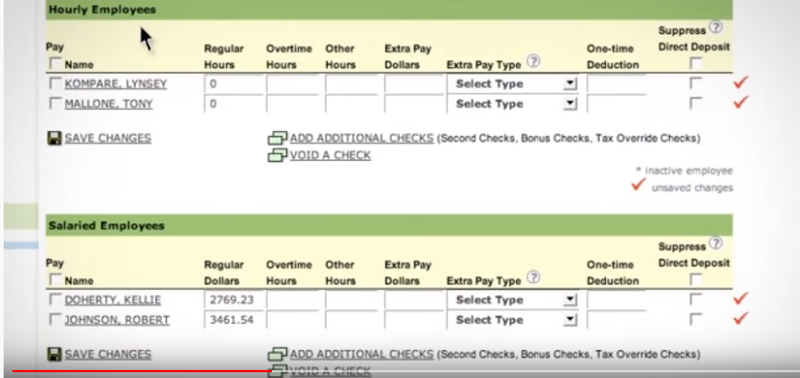 For instance, with Sure Payroll, just check the box next to a salaried employee's name to pay them. There's also an option to add extra pay or one-time deductions from the same entry screen, which can save you a lot of time.
3. Will the software process and pay quarterly taxes?
Taxes are the main reason people use full-service payroll, with new business owners frequently confused by the various forms, agencies, and deadlines involved.
Most importantly, the IRS does not take late tax payments lightly, and being penalized for a late deposit or two can seriously screw up your budget. My recommendation for everyone learning how payroll works for the first time is to use full-service payroll that will handle payroll taxes, including remittances, for you.
As a business owner, there are a lot of things you need to worry about. The IRS shouldn't be one of them.
4. Can my employees access their payroll stubs?
Years ago, when I was buying a house, I remember requesting a year's worth of pay stubs from my employer.
Today, most full-service payroll products allow your employees to log into the application and download current and historical pay stubs, along with W-2s and any other employee-related documentation. It's great for them, and it can save you a lot of time, too.
5. How much does it cost?
While cost should not be the sole determining factor when deciding whether to purchase a software application, for small business owners typically on a tight budget, cost can realistically be a major factor.
While there is free payroll software available, the majority of payroll applications have an annual fee or a monthly cost.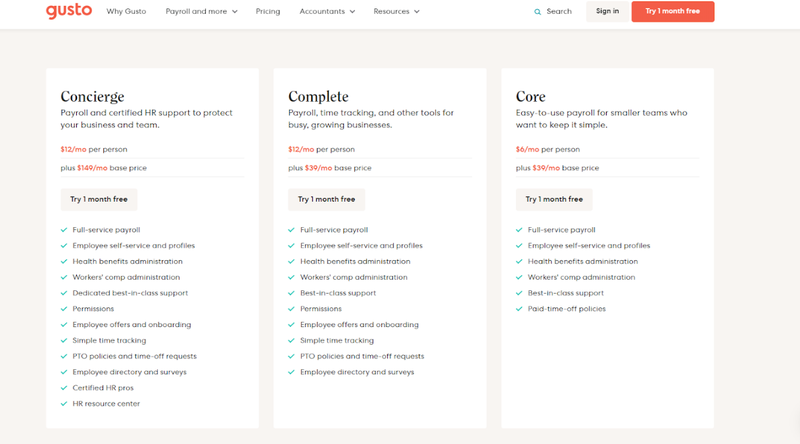 While you'll always pay more for a full-service payroll application than you will for traditional payroll software, it's up to you to determine the cost level you're comfortable with and decide accordingly.
---
Payroll doesn't have to be scary
If your business is growing, and you find yourself needing to manage payroll, congratulations! Fortunately, there are more payroll applications available than ever before, giving you more options to choose from. Remember, managing payroll doesn't have to be scary.
Just make sure you're using the right payroll application for your business. If you're not sure where to start, check out The Blueprint's comprehensive payroll software reviews.
View more information: https://www.fool.com/the-blueprint/payroll/software/