The Average Cost of Homeowners Insurance in 2020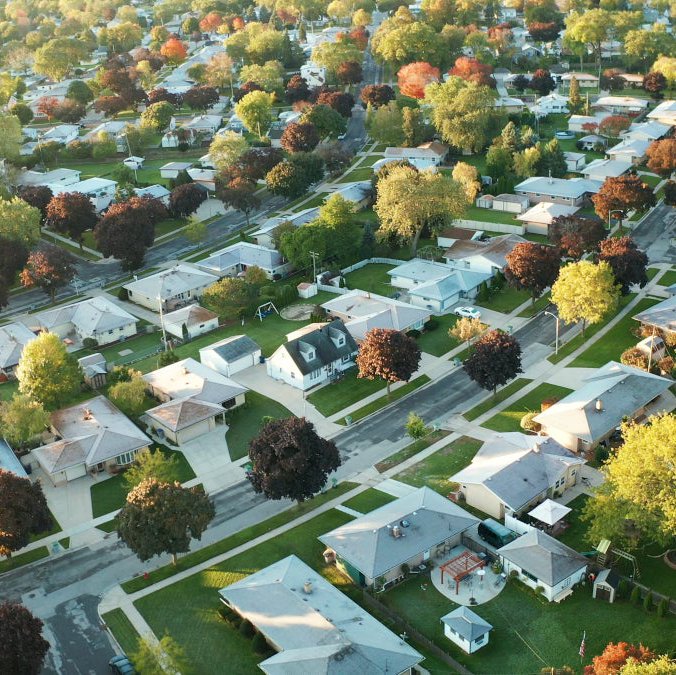 A homeowners insurance policy is one of those extra expenses that come with homeownership. Even though it's not a legal necessity, many mortgage lenders require it and it's not a great idea to leave such a valuable asset unprotected.
But just how much does homeowners insurance cost?
That depends on several different factors, such as where the home is located and the amount of insurance the homeowner needs. We've gathered the latest numbers to give you the complete picture of the average cost of homeowners insurance.
Key findings
The average annual premium for homeowners insurance is $2,305.
Oklahoma has the highest average homeowners insurance at $4,445 per year, over 10 times that of Hawaii's average.
The most expensive neighborhood in the country for homeowners insurance is Islamorada Village of Islands, Florida, with average annual premiums of $6,295.
State Farm had the cheapest annual homeowners insurance premiums among seven popular providers.
The two things that have the greatest impact on the cost of a homeowners insurance policy are the location of a home and the level of dwelling coverage.
The average home will have 5.64 claims per 100 house years, with average losses of $13,814.
Wind and hail damage is the most common cause of homeowners insurance claims, with 2.3 claims filed per 100 house years.
Fire and lightning is the costliest type of claim, resulting in $79,785 in incurred losses per accident year.
Average homeowners insurance premiums
The national average cost of homeowners insurance is $2,305 per year, according to Insurance.com.
But that number can vary widely by state. Let's take a look at how each state ranks when it comes to the cost of home insurance.
Homeowners insurance premiums by state
Data source: Insurance.com. Data based on a policy with a $1,000 deductible and $300,000 in liability coverage on a $300,000 dwelling.
There's a significant difference in the average cost of homeowners insurance for each state, which is best illustrated by the states at the top and bottom of this list. Annual premiums in Oklahoma are nearly 10 times as expensive as those in Hawaii.
The primary reason is the risk of natural disasters. Some states have a high risk of tornados, hurricanes, and other weather events that cause quite a bit of property damage. These states also tend to have the most expensive insurance premiums.
One thing to bear in mind is that not all natural disasters are covered by standard insurance. For example, earthquakes aren't included in standard homeowner insurance policies, which is also why California has lower premiums than you might expect.
Prices do, of course, fluctuate depending on the level of coverage, and that means homeowners will pay more on average in states with higher average house prices.
Average homeowners insurance premium by coverage amount
Data source: Insurance.com. All average premiums are based on plans with $1,000 deductibles.
We'll come to exactly what protections you get with dwelling and liability coverage shortly, but it's interesting to note that dwelling coverage has a much bigger impact on premiums than liability coverage. It will cost you hundreds of dollars to get an extra $100,000 in dwelling coverage, whereas an extra $200,000 in liability coverage costs $20 or less in every example above.
The most and least expensive areas for homeowners insurance
Neighborhoods with the highest homeowners insurance premium
The overall average annual premium among these seven providers is $1,739. Of course, quality of service is even more important than pricing when choosing a homeowners insurance provider. We compared these premiums with J.D. Power customer satisfaction rankings to get a better idea of which providers are a particularly good value.
State Farm, for example, has the lowest average premiums but it's about average in terms of customer satisfaction. In J.D. Power's 2020 U.S. Property Claims Satisfaction Study, State Farm scored 878 (based on a 1,000-point scale). The industry average was a score of 881.
USAA is near the average in terms of pricing, but its customer service is fantastic. It scored 904 in J.D. Power's study, which was the best of any provider. The other providers from this list that beat the industry average were Farmers, Nationwide, and Allstate.
Causes of homeowners insurance claims
Causes of homeowners insurance claims fall into one of two categories: property damage and liability. Property damage claims are the most common and account for far more losses, as you can see in this chart using data from 2018.
Data source: Insurance Information Institute.
Based on this data covering 2014 to 2018, the average home will have 5.64 claims per 100 house years, with average losses of $13,814. Wind and hail claims are the most common, followed by water damage and freezing, and both types of claims cost around $11,000 on average.
Although hail claims happen often, they aren't always reported right away. About half of all hail claims are made at least a year after they take place. There's a simple explanation for that. Hail usually damages the home's roof, and the typical homeowner doesn't inspect their roof regularly.
Fire and lightning claims are somewhat rare, but they're by far the most expensive with average incurred losses of nearly $80,000. To put the damage fire and lightning cause into perspective, we can look at the portion of homeowners insurance losses caused by each type of claim.
Which types of claims cause the most financial losses?
Data source: Insurance Information Institute.
The cost of homeowners insurance over the years
Average homeowners insurance premiums went up 45.9% from 2008 to 2017, according to the National Association of Insurance Commissioners (NAIC). That may seem like a lot, but it's important to factor in home values as well.
Over that same time period, the median sales prices of homes in the United States increased by 44.5%. Taking that into account, the rise in homeowners insurance costs seems reasonable.
What does homeowners insurance cover?
A homeowners insurance policy typically covers
the home itself,
personal property within the home,
the homeowner's legal liability for events that happen on their property, and
living expenses if the homeowner is unable to stay at their home due to a covered event.
Exact coverages and terms vary depending on the homeowner's policy.
Here's a closer look at the most common coverages included in homeowners insurance.
Dwelling coverage
Dwelling coverage protects the home itself from covered events. If a tornado damages a home and the insurance policy covers tornados (which most do), then the insurance company would pay for repairs. This type of coverage can also apply to other structures on the property, such as a garage, a shed, or a fence.
The insurance company will pay up to the policy's dwelling coverage limit, minus the deductible. If you're wondering about how big a policy you need, we'd recommend getting enough dwelling coverage to completely rebuild the home, if necessary. That way, you'll be safe even in the event of a major catastrophe.
Personal property coverage
This coverage applies to both personal property within the home and to property that the homeowner has stored elsewhere. Essentially, it means your belongings are covered if they're damaged or stolen.
Each policy will have a personal property coverage limit, which is typically a portion of the policy's dwelling coverage. In addition, most policies have sub-limits on specific categories of property. A policy may cover up to $100,000 in personal property, but only up to $5,000 in jewelry, electronics, or cash. Homeowners can purchase more coverage if necessary for specific property categories or individual pieces of property.
Liability coverage
Liability coverage protects homeowners against property damage or bodily injury that they are legally liable for. For example, if a guest slips on the floor and successfully sues the homeowner for their medical bills, then liability coverage would pay those bills up to the policy limits.
Another common example of a situation where liability coverage would apply is dog bite/injury claims, which have gotten much more expensive over the years. The average cost per dog bite/injury claim went up 133.6% from 2003 to 2019 even though claim numbers only went up 5.2% in that same time period. The average cost paid out for this type of claim was $44,760 in 2019 compared with $19,162 in 2003.
Additional living expense coverage
If a homeowner needs to live elsewhere because their home is uninhabitable, additional living expense coverage would cover the extra costs they incur. That could include renting a new home or staying in a hotel, moving costs, higher food spending, and storage fees.
Factors that affect the cost of homeowners insurance
Homeowners insurance is an important additional expense for consumers to consider while calculating monthly mortgage payments. The cost of a homeowners insurance policy depends on a wide range of factors, such as the
policy terms,
homeowner's credit history,
location of the home, and
condition of the home itself.
Apart from policy terms, many of these are largely outside of the homeowner's control. A homeowner can adjust how much they spend depending on the level of insurance coverage they want.
Policy terms
This is the area in which homeowners have the most control over the level of coverage they want to pay for. Terms that can impact the cost include the following.
Coverage limits: The maximum amount a policy will pay out with each type of coverage. Dwelling coverage tends to have the greatest impact on premiums, but personal property coverage and liability coverage also come into play.
Type of coverage: A policy can provide either replacement cost coverage, which pays enough to rebuild/replace property in the event of a loss, or actual cash value coverage, which pays the lost property's value at the time of the loss. The latter is less expensive because insurance payouts could be lower than the property's original value due to depreciation.
Deductible: The amount the homeowner pays out of pocket for a claim. A higher deductible means cheaper premiums, and vice versa.
Discounts: Home insurance providers frequently offer discount opportunities. Homeowners could save money by bundling their home and auto insurance together, staying with the same provider for several years, or adding security features to their home, such as smoke detectors and home security systems.
Credit history
Homeowners insurance providers will review an applicant's credit history and credit-based insurance score. This is a specific type of credit score that rates the likelihood a consumer will file an insurance claim. Although this is different from other types of credit scores, a homeowner could still end up with lower premiums by improving their credit.
Location
Location is a very important factor in homeowners insurance costs, and it's the reason why average premiums vary so much from state to state. Here are a few examples of location-based factors that affect premiums:
Risk of insurable natural disasters, such as tornadoes and hurricanes.
The neighborhood and its crime rate.
The distance to the nearest fire department.
The distance to the coastline.
Home condition and features
Factors related to the home's condition include its age, the quality of its construction, and its loss history. A home that has a lengthy track record of damage due to insurable events will obviously cost more to insure. There are sometimes improvements a homeowner can make to reduce insurance costs, such as upgrading to a sturdier roof.
If a home feature could increase repair costs or the homeowner's liability risk, it might also raise insurance premiums. A pool is a great example, as it ticks both those boxes and so leads to costlier premiums. It can add to repair costs if it's damaged during a covered event, and it increases the risk of an accident on the property where the homeowner would be liable.
Sources
View more information: https://www.fool.com/the-ascent/research/average-cost-homeowners-insurance/