The 10 Best Time Clock Software of 2021

---
What The Blueprint looks for in great time clock software
When evaluating time clock software for small businesses, The Blueprint compares cost, support options, usability and the product's full set of features. Before making a purchase decision, businesses should consider and prioritize their own time clock software requirements from the full list of features below:
Scheduling features:
Schedule building: Create schedules that follow compliance laws, honor employee availability, and optimize your labor costs.
Availability management: No more sifting through text messages, emails, or various sticky notes to see who can work when. Create rules for employee scheduling that encompass regular days off and avoid overtime or back-to-back shifts.
Time off requests: Allow employees to submit vacation requests or sick days. Plan for their absences in your current and future schedules.
Shift trading: Tired of being asked whether Harry can trade Sally for the dinner shift on Friday? Let employees handle shift trading on their own, and approve their requests with one click.
Multisite support: Your workforce might be all over the place, at different franchise locations or across worksites, but you can manage them all from one centralized system.
Accountability features:
Time clock: Enable employees to clock in and out or start tracking their time via a web application, a dedicated workstation or kiosk, or even their mobile phones.
Attendance tracking: See who's showed up for their shifts and who consistently clocks in on time.
Time tracking: Allow employees to track their time manually with the click of a button, or use an app that runs in the background, collecting screenshots and URLs that show how employees spend their time.
GPS tracking and geofencing: See where your employees are, and restrict clocking in and out to a designated worksite.
Budgeting features
Payroll export: Download data on hours worked and export it to your payroll system. Many systems also integrate directly with popular payroll tools, allowing you to pay your employees for their time — on time, every time.
Labor costing and forecasting: See how much you've already spent and how much you'll be spending on payroll based on your scheduling decisions. Compare those numbers to your revenue to keep track of your profit margin.
Client and project tracking: Allocate time and resources to different clients and projects. See which clients and projects are most profitable.
Teamwork and collaboration features
Mobile apps: Let employees carry their schedules in their pockets and claim open shifts on the go.
Team communication: Send messages and alerts to your employees from your scheduling solution. Enable employees to communicate about shifts and send you notifications about availability in one place.
Task management: Assign tasks and track the time spent on them to different employees or teams.
---
How your business can benefit from using time clock software
The right time clock software can benefit your business in many ways, including:
Scheduling that works for you and your employees
When I worked in restaurants throughout high school and college, my bosses and managers relied on texts, emails, and analog tools (like a dog-eared "Request Off Notebook" that was always getting misplaced) to make weekly schedules. Inevitably, they would miss a text, or someone would have a last-minute conflict that often left the waitstaff and kitchen crew scrambling to fill empty shifts at the last minute.
With a dedicated scheduling tool, though, employees can request time off and trade shifts in an organized, centralized location. And as a manager, you can create weekly schedules that take availability, overtime, and labor costs into account. Many scheduling systems offer a tool that allows you to make schedules that take all of these restrictions into account with the click of a button.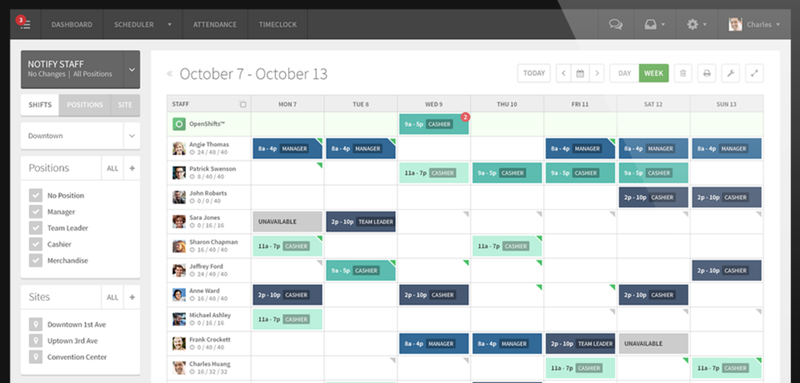 The ability to keep scheduling conversations, timesheets, and payroll data all in one place means fewer dropped shifts and happier employees. And for you, that means fewer headaches and repeat customers who are happy to sing the praises of your organized staff.
Better budgeting and resource allocation
Good scheduling often means putting your best employees on the clock whenever possible. But it also means considering the labor costs associated with running your business to keep your books in the black.
Profitability is a top concern for any business, whether you're considering employee wages based on shifts and hours worked or the number and type of tasks completed. A good time clock solution will create a report that makes it easy to see your revenue compared to your labor costs. Many systems put this report front and center by including it in a manager dashboard or log book.
Plus, when it comes time to distribute paychecks, most time clock systems either integrate directly with your payroll solution or make it possible to export data, making payday feel seamless.
Useful employee and team insights
With attendance tracking and time clock data, you can easily find out who your most productive employees are and which staff members you might need to talk to about clocking in late. You can also see who's been pulling overtime and may deserve a break.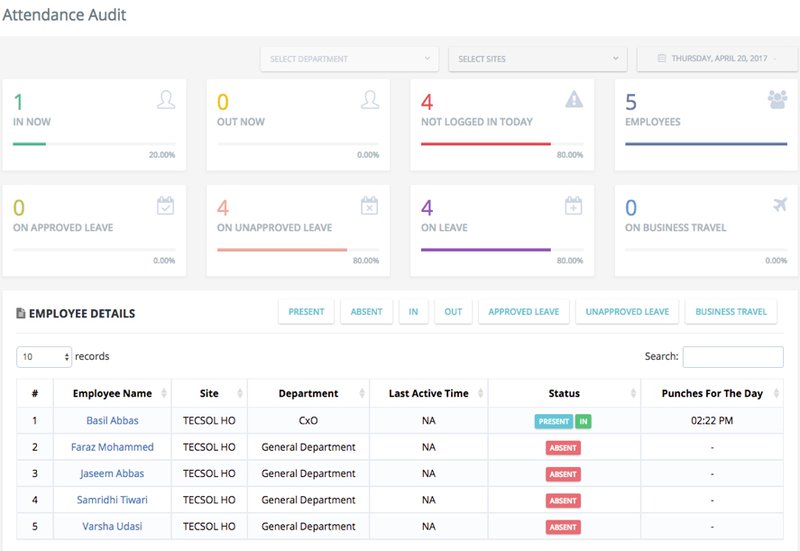 Being able to see this information at a glance makes scheduling decisions easier — and it might give you a hint as to who deserves a raise and who might be on their way out the door.
Compliance
Do you know all the labor laws instituted in your state? I sure don't. But do you know what can keep track of rules and regulations — and update them in real time?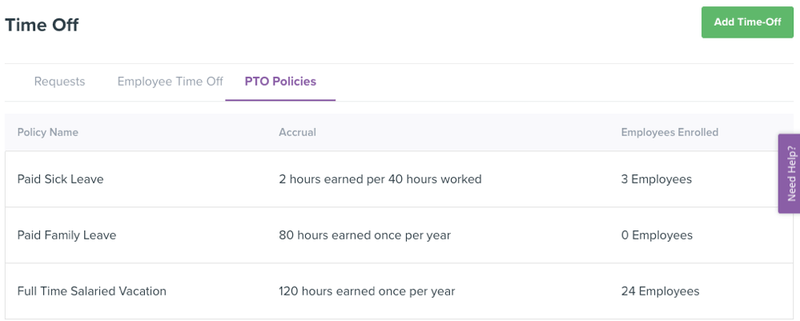 Easily manage issues like ensuring PTO, avoiding overtime costs and clopening shifts (for shift workers, closing one night and opening the next), and publishing schedules well in advance with predictive scheduling tools. And use tools like early clock-in prevention and overtime alerts to protect your bottom line.
How do I know if I need time clock software?
Do you:
Spend hours each week putting schedules together in spreadsheets?
Frequently lose track of employees' time-off requests and vacation requirements?
Only have a vague idea of what one week of employee labor costs you in payroll?
If you answered yes to any of these questions, you should look into time clock software so you can start saving time and money.
Also, unless you're a walking, talking labor law textbook, you could benefit immensely from time clock software as it will help you create compliant schedules and keep track of necessary labor data in the event of an audit.
How much does time clock software cost?
The average time clock solution for a smaller staff costs about $25 to $45 per month. However, there are also quite a few free solutions on the market that offer all the necessary functionality you need to keep track of employee time.
Will free time clock software work for my business?
The tipping point for free time clock software seems to be somewhere around 10 employees. So if you have a small staff, you'll probably be perfectly satisfied using free time clock software.
However, most free solutions offer only very basic functionality. To access more time-saving features such as one-click scheduling or support for multiple worksites, you'll likely have to consider a paid subscription.
If you're considering whether a paid version of time clock software is worth it, think about how much time you spend juggling employee schedules, tracking employee time, and submitting correct data to payroll. Then weigh that against the time you'd save with a system that does all of that for you.
What's the best time clock software?
There's no way for me to tell you which time clock software will be best for your business. Every business has different needs, and those will vary based on factors such as industry, size, and budget.
That said, if you're looking to try out a time clock solution — especially if you've never used time clock or scheduling software before — I'd suggest checking out Homebase for the following reasons:
It's easy to use.
Its free basic plan allows you to create schedules far in advance for an unlimited number of employees. Instead of charging based on the number of employees, it charges based on the number of teams or locations you have.
There are no limits to how far into the future you can create a schedule.
The company's emphasis on labor law compliance demonstrates consideration for the needs of business owners and employees.
That being said, time clock software can be pretty industry specific. So, before selecting a system, you should explore multiple options. To decide whether a particular time clock system is best for your business, ask yourself some of the following questions:
How much time does it save you each week?
Is it easy for you and your employees to use?
Does the cost of the solution seem reasonable for what it allows you to do?
View more information: https://www.fool.com/the-blueprint/time-clock-software/