Small Business Loan Approvals Down Over 50% Since January 2020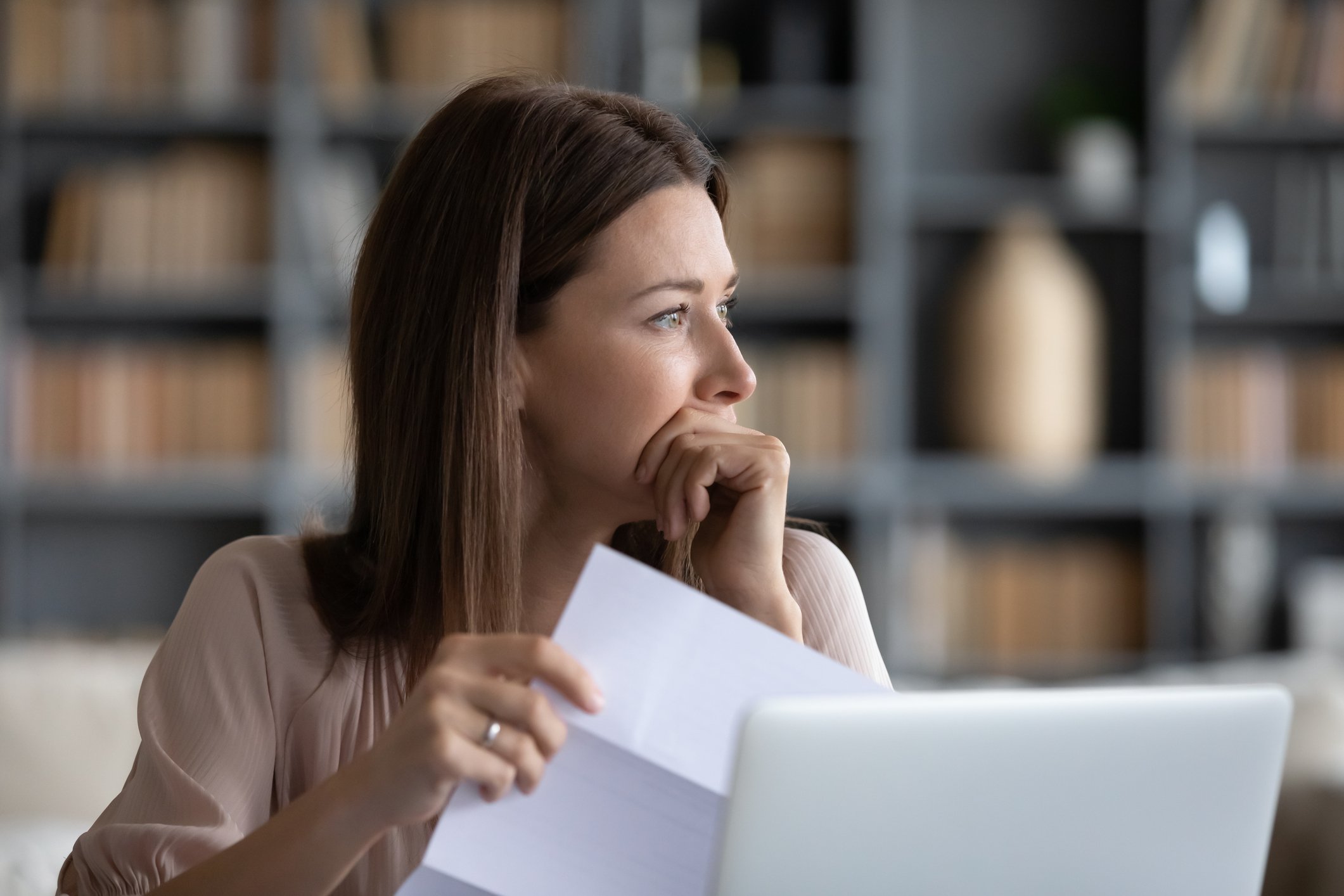 At a time when businesses need more borrowing options, the opposite seems to be happening.
Thousands of small businesses have struggled during the coronavirus pandemic, and for some, the only way to get by has been to borrow money. But a new report reveals that small business loans have been harder to come by over the past year. Talk about terrible timing.
---
Loan approvals are down
Small businesses routinely rely on loans to stay afloat during periods of revenue decline and economic distress, but funding has been less available to local establishments over the past year. According to the Biz2Credit Small Business Lending Index, in January 2021, banks with $10 billion or more in assets approved just 13.2% of small business loan applications. That's a slight increase from December when they approved 13.1%. But it's also a sharp decline from January 2020, when they approved a record-high 28.3%.
Small banks saw a similar decline in loan approvals. In January 2021, they approved 18.3% of applications, up from 18.2% in December. But in January 2020, they approved a whopping 50.4% of applications.
The same holds true for credit unions. In January 2021, they approved 20.5% of applications. A year before, they approved 39.6%.
---
An understandable but troubling trend
It's easy to see why banks may have adopted a more conservative approach to lending throughout 2020. Once the pandemic broke, leading to the greater economic crisis, lending became much riskier overnight. Furthermore, as cash flow and revenue declined for small businesses, some owners may have turned to credit cards or other costly borrowing means to get through the crisis, thereby hurting their own credit and making it harder to get approved for loans going forward.
---
An affordable option for struggling businesses
Small businesses that are having a hard time getting a loan may be eligible for a second-draw Paycheck Protection Program (PPP) loan. Unlike traditional businesses loans, which hinge largely on credit score requirements, eligibility for PPP second loans revolves around these factors:
Having fewer than 300 employees
Having exhausted all initial PPP funds
Having experienced a 25% decline or more in revenue in at least one quarter of 2020
Businesses that satisfy these criteria can receive a second-draw PPP loan worth up to 2.5 times their monthly payrolls costs for a total of $2 million. The amount is slightly higher for restaurants and other hard-hit industries, who can apply for loans worth up to 3.5 times their monthly payroll costs, albeit with the same $2 million limit.
PPP loans are completely forgivable if 60% of their proceeds are used to cover payroll expenses. And for those not eligible for forgiveness, the terms are very reasonable — the interest rate for second-draw loans, like the first round, is just 1%, and borrowers have five years to pay them back.
Of course, not every business will qualify for a second-draw PPP loan, and it's these establishments that risk going under in the absence of funding. Businesses that have been denied a loan by big banks could try their luck with community banks instead. While these local banks don't have the same resources as large lending institutions, they may be more apt to employ looser borrowing restrictions.
There are also small business grants available for certain targeted areas and industries. Some businesses may be eligible to apply for added relief even once they've been approved for a second PPP loan. It pays to visit the SBA's website for more information.
View more information: https://www.fool.com/the-blueprint/small-business-loan-approvals-down-over-50-percent-since-january-2020/