Select Chase Cards Offering Big Bonuses Now Through September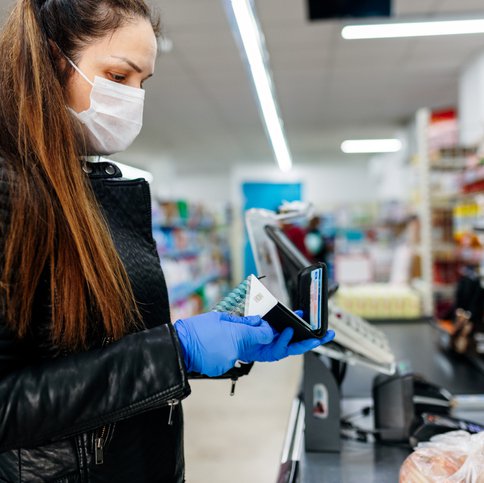 If you have one of Chase's co-branded airline or hotel credit cards, you could earn a lot more back for a limited time. The card issuer has launched targeted offers of up to 7 points per $1 in multiple new bonus categories: groceries, gas, and, in some cases, dining.
This comes on the heels of Chase's limited-time Sapphire card perks. Just as it did with those cards, Chase is diversifying benefits so that its travel cards remain useful during these travel-restricted times. Many cardholders have canceled or delayed their travel plans because of the coronavirus pandemic.
Since these are targeted offers, not every cardholder will qualify. Here's everything you need to know about how these offers work and how to see if you're eligible.
One email a day could help you save thousands
Tips and tricks from the experts delivered straight to your inbox that could help you save thousands of dollars. Sign up now for free access to our Personal Finance Boot Camp.
By submitting your email address, you consent to us sending you money tips along with products and services that we think might interest you. You can unsubscribe at any time.
Please read our Privacy Statement and Terms & Conditions.
Details on Chase's bonus offer
After activating this offer, eligible Chase cardholders will earn either 5 or 7 points per $1 spent on groceries and gas. Some cards earn bonus rewards on dining as well. You can earn bonus rewards up to a spending cap of $1,500 in combined monthly purchases across those bonus categories. The promotion runs from Aug. 1 through Sept. 30.
This deal applies to some of Chase's co-branded credit cards, including its cards with Southwest Airlines, United Airlines, IHG, British Airways, Iberia, and Aer Lingus. Here's a list of cards that have been confirmed to qualify:
Now, there are a couple of important points to note about the list above. You could have one of those cards and not be eligible for the bonus offer. As mentioned, it's a targeted offer, so there is the (frustrating) possibility of being left out. On the other hand, you could qualify for the offer with a different card, because it isn't an exhaustive list.
The only way to be sure about whether you qualify is to check with Chase. So let's look at how you can do that.
How to check for Chase bonus offers
To check for Chase bonus offers, go to the Chase My Bonus page. Enter your last name, the last four digits of your credit card number, and your ZIP code. Click "Activate Now," and if you qualify for a bonus offer, you'll get an immediate confirmation, and the offer will be activated.
If you have multiple Chase credit cards that may qualify, you can go through this process for each card.
A great deal — with a few flaws
Chase's latest limited-time offer is certainly beneficial for cardholders who qualify. It allows you to earn bonus rewards without doing any traveling, and 5 to 7 points per $1 is a higher rewards rate than most of the best credit cards.
There are, however, areas where Chase could have done better. The fact that it's a targeted offer is the biggest drawback as you could have a card that qualifies and still not be eligible. It would also have been nice if the offer applied automatically instead of requiring activation. That's just a hurdle that can keep people from getting their bonus rewards. Last but not least, this offer doesn't last very long, and travel won't be back to normal by the time it ends.
Despite those criticisms, Chase has done a solid job overall of making sure its travel credit cards are still worth hanging on to during this pandemic. If you're eligible for this offer, you could boost your travel rewards quite a bit. 
View more information: https://www.fool.com/the-ascent/credit-cards/articles/select-chase-cards-offering-big-bonuses-now-through-september/