Robinhood Hit With $70 Million Fine. Should Investors Avoid This App?
Earlier this week, the Financial Industry Regulatory Authority (FINRA) dropped the hammer on popular investing app Robinhood, ordering the financial company to pay roughly $70 million in fines and restitution. FINRA released a statement, noting that Robinhood has demonstrated "systemic supervisory failures" and caused "significant harm" to millions of customers.
Of the nearly $70 million FINRA demanded from the brokerage company, $57 million goes towards fines, while approximately $12.7 million is to be paid in restitution to customers. This adds up to a record-breaking penalty — the largest financial penalty in FINRA's history.
One email a day could help you save thousands
Tips and tricks from the experts delivered straight to your inbox that could help you save thousands of dollars. Sign up now for free access to our Personal Finance Boot Camp.
By submitting your email address, you consent to us sending you money tips along with products and services that we think might interest you. You can unsubscribe at any time.
Please read our Privacy Statement and Terms & Conditions.
Years of regulatory failures and misinformation
The investing app has made a lot of waves this year thanks to its role in popularizing so-called "meme stocks," including the headline-making GameStop stock. But while Robinhood's most recent escapades may have been the final straw, FINRA's judgement covered several years in scope, referencing issues as far back as 2016.
To start, FINRA found that Robinhood had "negligently communicated false and misleading information to its customers" off and on since September of 2016. This included everything from misrepresenting the risk of loss, to errors in customer account balances that showed incorrect amounts. FINRA attributes Robinhood "misstatements" as responsible for $7 million in customer losses.
The regulatory agency also found that Robinhood failed to perform due diligence in regard to which users could perform options trades. Instead of proper oversight, the company relied on algorithms that often operated without complete or accurate information, leading to many approvals of unqualified customers.
FINRA also cited multiple disruptions to Robinhood's service that prevented users from accessing their accounts or performing trades. It specifically referred to a shutdown in March 2020 during which Robinhood's app and website were down for two days. According to FINRA, customer losses during that outage topped $5 million.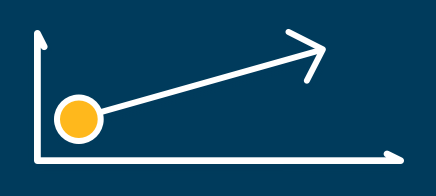 The Ascent's picks for the best online stock brokers
Find the best stock broker for you among these top picks. Whether you're looking for a special sign-up offer, outstanding customer support, $0 commissions, intuitive mobile apps, or more, you'll find a stock broker to fit your trading needs.
See the picks
Last, but hardly least, Robinhood failed to report tens of thousands of customer complaints to FINRA, despite being required to do so. Complaints included concerns over Robinhood's outages and misinformation, all of which led to customer losses.
Despite its flaws, Robinhood has no shortage of users
While it's clear that Robinhood has a long history of problems, this doesn't seem to be stopping customers from signing up. The number of users has grown exponentially throughout the last five years.
According to FINRA's filings, Robinhood users increased from a meager 500,000 in 2015, up to 31 million as of this month. Of those 31 million accounts, 18 million were funded as of the first quarter of 2021.
The investing platform, which is often touted as "democratising investing," is purportedly an easy way for everyday folks to get into the stock market. One of its most advertised benefits is low-cost trades. The app offers $0 commissions on stocks, cryptocurrencies, ETFs, and options trading.
Robinhood also provides fractional shares trading, which makes it easier for users to invest in specific stocks without needing to buy whole shares. For example, if a share of stock goes for $500, you can buy 20% of a share with just $100. This allows users to invest with as little as $1, making it possible to start trading without meeting the high minimum investment thresholds common to other brokers.
Are real changes in the works for the app?
In the wake of FINRA's judgement, Robinhood posted a lengthy message on its blog detailing its ongoing changes to its customer service and technology. The company claims to have tripled its customer service staff since March 2020, and it now offers phone support Monday through Friday.
Robinhood also wrote of its increased in-app educational resources, including information on the basics of investing and how the market works. The company even addressed its regulatory issues by extolling an improved supervisory structure and options supervision.
Buying your first stocks: Do it the smart way
Once you've chosen one of our top-rated brokers, you need to make sure you're buying the right stocks. We think there's no better place to start than with Stock Advisor, the flagship stock-picking service of our company, The Motley Fool. You'll get two new stock picks every month, plus 10 starter stocks and best buys now. Over the past 17 years, Stock Advisor's average stock pick has seen a 581% return — more than 4x that of the S&P 500! (as of 8/18/2021). Learn more and get started today with a special new member discount.
Start investing
It remains to be seen whether these changes have eliminated the many issues plaguing the trading platform. But the steady customer growth certainly suggests plenty of investors find the app's pros outweigh its very expensive cons.

View more information: https://www.fool.com/the-ascent/buying-stocks/articles/robinhood-hit-with-70-million-fine-should-investors-avoid-this-app/
Articles in category:
Media