New Credit Cards Will Scan Your Fingerprint for Safe, Contactless Payment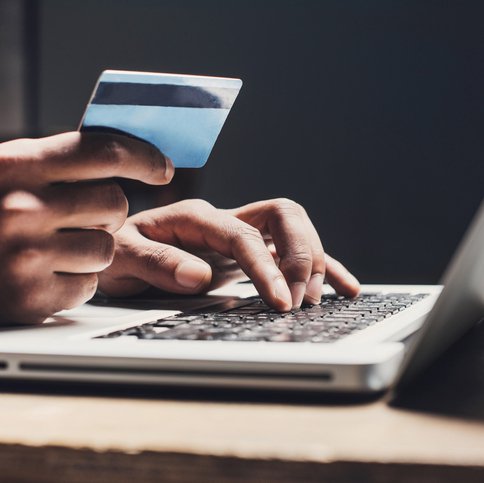 You likely have a cell phone that uses biometric technology to keep your data and the contents of your phone safe and secure. But biometric credit cards? Yes, that will soon be a reality.
In a press release, Samsung and Mastercard announced they are working together to create a biometric credit card. These cards will feature several of Samsung's "key discrete chips" and will work at any point-of-sale system that accepts Mastercard chip payments. This product will allow for safe, contactless payments. Check out the details of this unique, biometric credit card:
One email a day could help you save thousands
Tips and tricks from the experts delivered straight to your inbox that could help you save thousands of dollars. Sign up now for free access to our Personal Finance Boot Camp.
By submitting your email address, you consent to us sending you money tips along with products and services that we think might interest you. You can unsubscribe at any time.
Please read our Privacy Statement and Terms & Conditions.
How does a biometric credit card work?
These new biometric credit cards would eliminate the need to type in a PIN. Instead, a credit card user would place their thumb on one of the chips embedded into the card as they tap the card or insert it at the terminal. Doing this would verify their identity, and the payment would be processed — meaning a PIN or signature would no longer be required at the time of purchase.
This is a safe and secure way to verify identity because a user's fingerprint will not be stored within the payment processing system and doesn't get sent anywhere else. Instead, the fingerprint is only stored on the credit card itself. This feature would work at both point-of-sale terminals and ATMs.
It's a win-win for merchants and customers alike
Both merchants and customers can feel more confident knowing that their credit card charges are genuine and secure.
For merchants, this technology can result in a faster checkout process, an increase of approvals, and perhaps less fraudulent payment activity. Plus, no extra work is required on the merchant's part because the biometric data will be verified through the credit card. Merchants can continue to use the same point-of-sale terminals that they have now without having to upgrade or install new software.
For customers, biometric credit cards can help speed up transaction time. And they can feel more confident knowing there are fewer concerns about identity theft.
Biometric credit card availability
At this time, Samsung plans to lead a gradual rollout in South Korea sometime later in 2021. There is no set timeline for when this biometric credit card will be available globally.
What do you think about biometric credit cards? Are you eager to use one? While these cards aren't widely available yet, they may be available sooner than you think. If you're looking for a new credit card, check out our list of top credit cards to find a card with the right features for your spending needs.
View more information: https://www.fool.com/the-ascent/credit-cards/articles/new-credit-cards-will-scan-your-fingerprint-for-safe-contactless-payment/