Lessons of Growth with Libby Isenstein from Morning Consult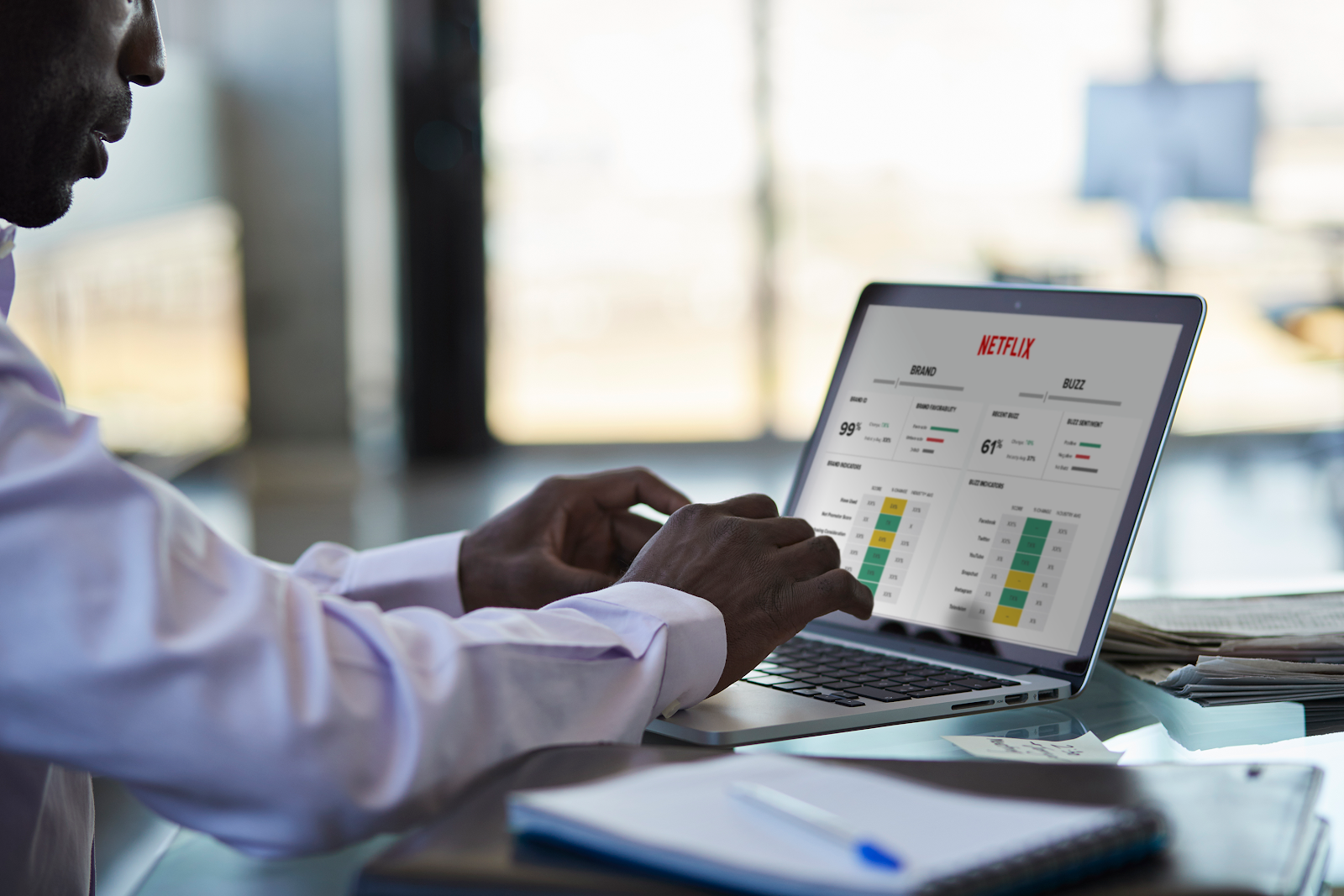 If you've ever wondered, for example, how many "women drink red wine but not white; watch CNN, but only on weekdays; feel healthcare is too expensive; and are planning to vote in an election" chances are good Morning Consult has an answer. This D.C.-based market research and data intelligence firm is known for its very detailed, granular insights into consumer sentiment and behavior.
But even more impressive than Morning Consult's data is its growth. In less than six years, it has evolved from a small startup in a Washington, D.C., row house to one of the fastest-growing tech companies in North America.
"Our growth and unmatched momentum is a testament to our team members and how we're investing in leading technical and product talent to pair with our clear strategy," says Libby Isenstein, chief product officer at Morning Consult.
In this report, we poll the pollster, and share a few lessons Morning Consult learned about creating and managing rapid growth in a small company.
---
Find a gap in the market
Morning Consult's reach is impressive. Each day, it surveys tens of thousands of people around the world. It also tracks more than 4,000 brands and products across over 50 industries, providing real-time consumer insights.
Like many businesses, Morning Consult was created to fill a gap in the market. "Early on, we recognized that many brands lacked access to timely, accurate insight into consumer attitudes and perceptions, and instead relied on social listening and other, more superficial metrics for their benchmarking," Isenstein says. "We saw an opportunity to offer the real-time consumer sentiment these brands were craving."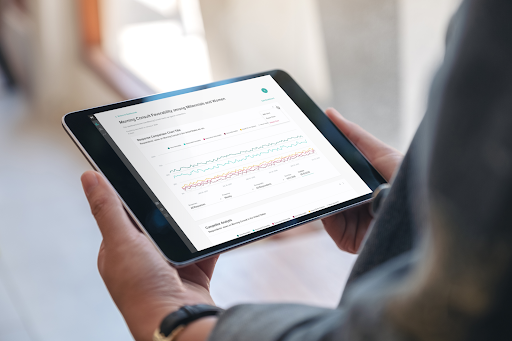 Morning Consult exploited that gap it saw in the market. It launched its proprietary brand management platform Morning Consult Brand Intelligence (MCBI) in 2017. MCBI combines exclusive survey research data with social media, news, and economic indicators to guide leaders' strategic decision-making.
MCBI put Morning Consult on the map as a powerful brand and reputation research solution. "What started out as an exclusive brand insights platform in 2017 has now evolved into a global platform delivering interactive, real-time data visualizations and customizable reports for more than 4,000 brands in 15 countries every single day," Isenstein says.
The SMB takeaway
If you're entering a crowded market, spend time looking for its least crowded corner. Identify what you can offer better than your competitors, then double-down on that. Opening a new coffee shop? Figure out where in your area needs one most. Want to sell reusable gift wrap online? Spend time learning what existing online retailers are offering, and find a way (cost, quality, selection) to set your business apart.
---
Small team + right software = big results
Morning Consult didn't always have the reach it has today, and users weren't able to build complex, custom demographic profiles. The company needed to make critical investments to put it in a much more powerful position to build meaningful features for users.
When it launched MCBI in 2017, it operated with a much leaner team, which limited what experiences it could offer users, according to Isenstein.
"For example, we weren't able to provide a ton of granularity in the way users were accessing data or creating custom queries on the fly," Isenstein says. "We recognized that to level up the product, we needed to make major investments in its technical infrastructure — so we hired accordingly and spent almost a year doing just that."
Tech tools have also helped Morning Consult grow. For instance, rather than design all of its user-facing tools from the ground up, Morning Consult leveraged design and UX platforms like Invision to bring static concepts to life. "It's amazing what a difference simulating interactivity can make in helping people conceptualize something theoretical and prompting feedback," Isenstein says.
The SMB takeaway
Small businesses, by definition, operate with small staffs. Their teams are the leanest of lean. With fewer hands on deck, software selection and software strategy become all the more important. Software — commonly including customer relationship management (CRM) and email marketing software — is the force multiplier that lets successful small businesses do more with less.
---
Remaining nimble yet focused while growing a team
As Morning Consult has grown over the past six years, it always kept one eye focused internally, on its people and staff.
"Before launching a product, surround yourself with team members who bring unique, valuable insights to the table, and whose strengths balance out your weaknesses," Isenstein says. "Remain nimble and be prepared to adapt quickly as you learn the ropes. This is the time to roll up your sleeves and get your hands dirty."
A road map for developing new products is also necessary. It provides a timeline for hiring and helps ensure that new hires have the skills needed to keep everything moving forward.
"Building products from the ground up takes time, so create a working timeline that has milestones to work toward while remaining flexible for when unexpected challenges arise," Isenstein says.
As Morning Consult continues to grow, Isenstein doesn't want to forget what helped build the firm — hard work, communication, and flexibility.
"Personally, in my four-plus years with Morning Consult, I've found success in surrounding myself with teammates who, like myself, aren't afraid to roll up their sleeves and get to work," Isenstein says. "As our team grows, we remain nimble and prioritize clear communication through every stage of the journey."
The SMB takeaway
If your business is in a stage of strong growth, invest in your recruiting. Be quick to identify any skill gaps on your team, and develop a diversity of thought. This way, when your team identifies a new opportunity, you'll have the range of skills and viewpoints needed to put it into action.
---
What Morning Consult's data and insights mean for small business
The insights that Morning Consult gleans from extensive research don't just apply to political campaigns and Fortune 500 behemoths. They also have a lot of relevance to small businesses.
This year, Isenstein's team explored how the COVID-19 pandemic transforms relationships with the brands that people love. It did this by examining more than 150,000 consumer surveys from MCBI and measuring consumer perceptions across favorability, trust, community impact, and Net Promoter Score. It found that companies that meet needs in moments of crisis gain customer loyalty.
As businesses of all sizes adjust to these turbulent times and sift through the mountain of data available, they need to be critical consumers of information.
"Data is an absolute in today's era of misinformation and information overload — but not just any data," Isenstein says. "It must meet the accelerated pace at which our world is changing."
As we enter the holiday season, businesses need to know how 2020 has upended traditional consumer expectations from brands. For example, 27% of consumers think companies shouldn't advertise at all this holiday season, and 75% believe companies have a responsibility to address racial inequality in upcoming communications and holiday ads, according to Morning Consult.
"We also noticed brands known for diversity and inclusion fared well: Those delivering on their approach to inclusion and diversity outperformed the 'all brand' average on several key metrics including favorability, trust, and community impact," Isenstein says.
The SMB takeaway
Consumers are finicky; they spend differently based on how they perceive a company. Large and small, all companies need to carefully curate the image they present to the outside world. Brands that are known for diversity and inclusion outperform on favorability and trust surveys. At the same time, it's important to be authentic when approaching diversity and inclusion. Consumers can sense when a business isn't genuine.
View more information: https://www.fool.com/the-blueprint/interview-with-libby-isentstein-morning-consult-washington-dc-market-research-firm/