Less Than 48 Hours Left to Settle Stimulus Negotiations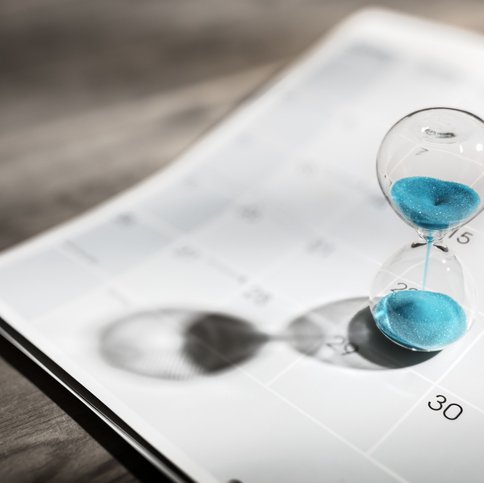 On Sunday, House Speaker Nancy Pelosi made it clear: The parties must reach an agreement within 48 hours if they want a new coronavirus relief bill to pass before election day.
In coming up with the 48-hour timeframe, Pelosi calculated how long it takes for the legislative process to play out in the House and Senate. As she sees it (and as history suggests), there is no realistic way to get a bill through both legislative chambers by Nov. 3 if negotiations drag on beyond Tuesday, Oct. 20.
One email a day could help you save thousands
Tips and tricks from the experts delivered straight to your inbox that could help you save thousands of dollars. Sign up now for free access to our Personal Finance Boot Camp.
By submitting your email address, you consent to us sending you money tips along with products and services that we think might interest you. You can unsubscribe at any time.
Please read our Privacy Statement and Terms & Conditions.
Dueling announcements
One day earlier, Senate Majority Leader Mitch McConnell made his own announcement. According to the Kentucky Republican, he plans to call for a vote on Tuesday, asking Congress to pass a stand-alone Paycheck Protection Program to help small businesses. On Wednesday, he plans to call for another vote on the $500 billion stimulus bill blocked by Democrats last month. According to congressional Democrats, the bill does too much to protect businesses from lawsuits, and too little to protect everyday Americans from food lines and bankruptcy.
Given that McConnell knows both bills are sure to die in chamber, some progressive pundits wonder aloud if he is laying the foundation to blame Democrats for the holdup of another relief package.
Negotiations hit a snag
In the meantime, Pelosi and Treasury Secretary Steven Mnuchin continue to negotiate details of a new stimulus package, including the Democrats' desire to create a national plan for COVID-19 testing and contact tracing. According to Dems, the lack of adequate testing and tracing makes it even more difficult to rein in a virus that has killed 215,000 Americans and is expected to get worse before it gets better.
After an apparent agreement on testing and contract tracing last week, Pelosi reported that the Trump administration took out "55% of the language" outlining the details of testing and tracing. The White House rewrote portions of the bill, effectively making contract tracing a suggestion rather than an order. For example, they changed the word "shall" to "may," "requirement" to "recommendation," and "strategic plan" to "strategy." In addition, according to Pelosi, the White House changes made money earmarked for testing and contract tracing "a slush fund for the administration which 'may' grant or withhold" the funds.
Everyday Americans pay the price
While Pelosi claims to be optimistic that an agreement can be reached by Tuesday, millions of Americans with dwindling bank accounts are living without enhanced unemployment benefits, millions more are living without health insurance, and eight million more Americans are in poverty than before COVID-19 began its spread across the globe.
Complicating the matter, it is unclear whether either side is truly interested in getting help to the American public before the Nov. 3 election. Democrats don't want it to appear as though President Donald Trump played a role in passing legislation, and Republicans don't want the American public to believe it was the Democrats who offered them a life raft.
What is clear is that there will be no stimulus relief by election day if there is no agreement by Tuesday, and it is the American public who will ultimately suffer.
View more information: https://www.fool.com/the-ascent/personal-finance/articles/less-than-48-hours-left-settle-stimulus-negotiations/