Instagram Will Offer New Ways for Creators to Make Money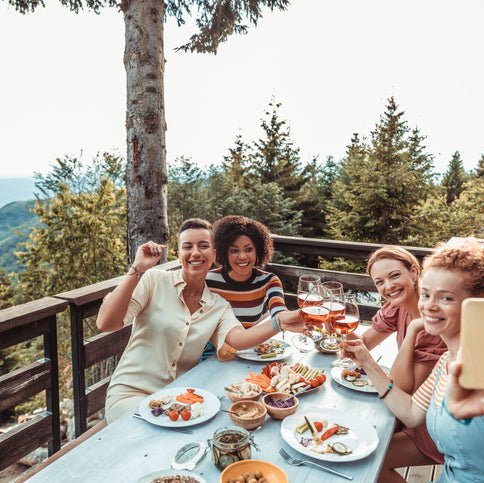 It can be fun to create the online content that people view as they scroll through their social media feeds. But it's also a chance for online content creators to earn a living from creating that content.
Instagram is planning to make it easier for content creators to earn an income and put more money in their bank accounts. Mark Zuckerberg recently sat down with the head of Instagram, Adam Mosseri, to discuss some upcoming new features that will allow creators to generate money from their Instagram content. Keep reading to learn more.
One email a day could help you save thousands
Tips and tricks from the experts delivered straight to your inbox that could help you save thousands of dollars. Sign up now for free access to our Personal Finance Boot Camp.
By submitting your email address, you consent to us sending you money tips along with products and services that we think might interest you. You can unsubscribe at any time.
Please read our Privacy Statement and Terms & Conditions.
Instagram is developing new money-making features for content creators
With these new features, creators will be able to generate income in a variety of ways. Here are some of the new features that will be available to creators:
Creator shops where creators can sell items directly to their followers
An affiliate marketplace where creators can make money on the products that they promote through the Instagram platform
A marketplace that would match creators to branded content opportunities
While Instagram is currently developing these features, there is no set date for when they will be available to creators.
These features will benefit many
While creators can currently make money by posting sponsored content, these transactions don't happen on Instagram. Instead, creators have to work with brands off the platform to figure out the details and get paid for their work.
Instagram wants to make it easier to monetize content with these tools so that creators can make money within the app. This will make it simple for content creators to continue doing what they love while also having the opportunity to increase their earnings.
Features like the matching marketplace can also help brands better promote their own products and services and find the right creators for the job. Plus, the easier Instagram makes it for creators to earn money through the app, the more content they will likely post. It's a win-win for all involved.
Remote work and online work are on the rise
According to SignalFire, there are currently 50 million content creators. That shows that many people are already making money online, and that number is likely to grow as time goes on.
In today's world, careers are evolving. More workers are pushing for remote work opportunities and are seeking out ways to make money online. Workers want greater flexibility, and some people no longer want to work in a traditional job setting.
People who make an income through online apps, platforms, and gigs can enjoy a more flexible work-life balance and work the days and hours they prefer. Many remote workers and online gig workers are moving to the most affordable cities to stretch their income even further. In these cities, they can enjoy a lower cost of living and a lifestyle with more freedom.
Freelance income can vary from month to month, so it's best to think ahead. If you make an income through Instagram or any other social media platform, make sure you're setting aside a portion of your income for an emergency fund. And to help maximize your income, set some extra money aside every month in a high-yield savings account so you always have backup funds available.
Check out our personal finance resources for more money-management tips.
View more information: https://www.fool.com/the-ascent/personal-finance/articles/instagram-will-offer-new-ways-for-creators-to-make-money/
Xem thêm bài viết thuộc chuyên mục:
Media