How to Tell if a Card With an Annual Fee Is Worth It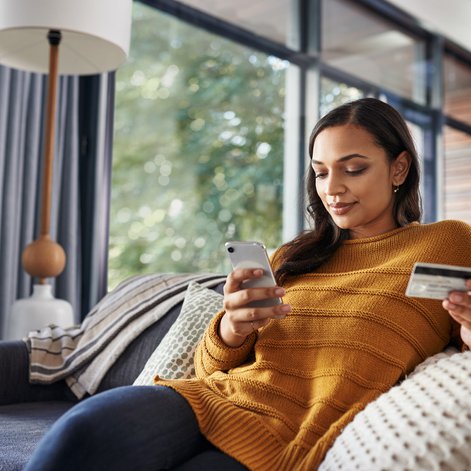 Many premium credit cards with excellent perks charge an annual fee that you'll have to pay every year to remain a cardmember. Some people choose to avoid credit cards with annual fees to save money. But no-fee cards usually feature more limited card benefits.
If you're not sure, here's how to tell if your credit card annual fee is worth it.
One email a day could help you save thousands
Tips and tricks from the experts delivered straight to your inbox that could help you save thousands of dollars. Sign up now for free access to our Personal Finance Boot Camp.
By submitting your email address, you consent to us sending you money tips along with products and services that we think might interest you. You can unsubscribe at any time.
Please read our Privacy Statement and Terms & Conditions.
Consider the cost
Does it make sense to pay an annual fee? That depends on your financial situation and if you can afford to pay the fee each year. You don't want to pay for something that will potentially put you in debt or will make you more stressed about finances.
In addition to the yearly fee, consider whether you pay off your credit card balance in full every month. Paying off the entire balance is good practice to avoid expensive interest charges — because credit card interest can add up fast. If you tend to carry a balance, an annual fee will only make your card even more costly.
Make sure you'll put the perks to use
Most of the cards that have an annual fee offer some great perks. These may include:
While these benefits can be enjoyable, they're only worthwhile if you use as many of them as possible. If you don't think you'll get the most value out of a card's included perks, it may not be worth paying an annual fee. Take a look at each card's benefits and consider whether you will put them to use before deciding to apply.
Check the bonus offer
A lot of cards with an annual fee will offer a sign-up bonus. This may be in the form of cash back, points, or miles, depending on the card. If it's a significant offer that you know you will put to good use, it may be worth the cost of the annual fee.
Don't forget to think long term
When you get a new credit card, you want to think about your personal finance plan and ensure the annual fee makes sense for your long-term goals. Take a look at the card's features and decide if you'll use the perks this year and in future years.
If the bonus offer is the only thing making this card worthwhile, you'll want to develop a plan for after the first year. It may make sense to downgrade the card instead of canceling it. When you close a credit card, it can negatively impact your credit in two ways:
After canceling, your credit utilization ratio — the total credit limits of all your cards compared to how much in total you owe — will be higher. Since your credit utilization makes up 30% of your credit score, that can result in a lower score.
Additionally, closing a credit card can impact the average age of your credit accounts. While this factor has a lesser impact and only makes up 15% of your score, it's still worth noting.
Instead of canceling a card with an annual fee, you can take a look at other cards offered by the card issuer to see if there is a no-fee option that you can downgrade to later.
Paying an annual fee can be worthwhile, but it's not for everyone. Consider your own needs, goals, and budget before applying for a new credit card with an annual fee. If you're not sure which card to get next, check out our list of top credit cards.
View more information: https://www.fool.com/the-ascent/credit-cards/articles/how-to-tell-if-a-card-with-an-annual-fee-is-worth-it/