How to Fill out an I-9 Form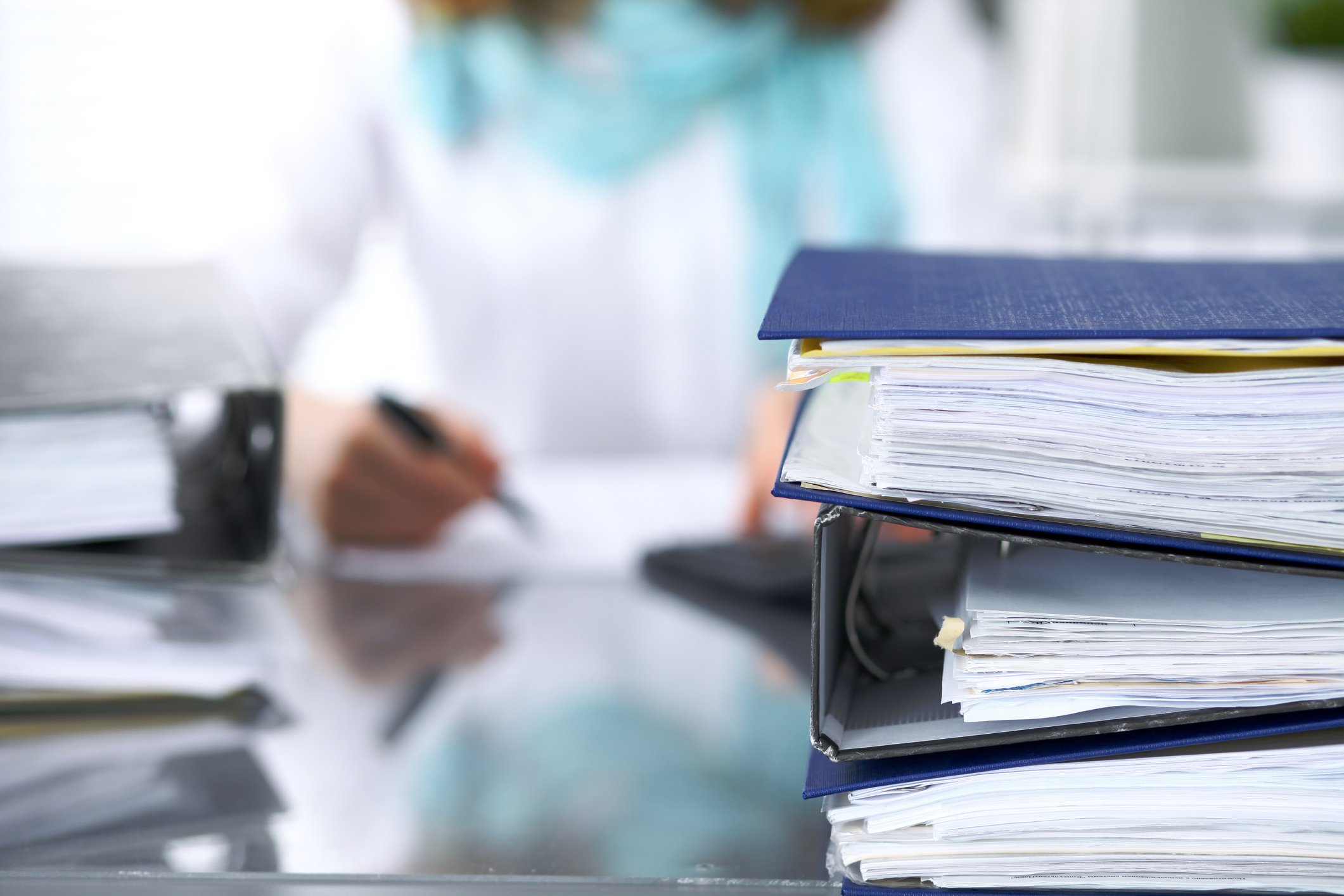 Hiring a new employee is exciting. The promise their skill set brings to your company can be thrilling since their expertise offers an opportunity to develop and enhance the products and services you offer.
But before any new hire starts working, it's your responsibility to complete the employment eligibility verification process using IRS Form I-9. Making it the first step in your onboarding process guarantees it won't be overlooked.
---
Overview: What is IRS Form I-9?
The I-9 form confirms that a person is legally authorized to work in the U.S. The Immigration Reform and Control Act of 1986 mandated that companies of all sizes use the I-9 form to verify a new hire's eligibility to work.
In some instances, the verification may have to periodically be renewed. Some states have different guidelines in addition to the federal policies, so it's important to check with your pertinent state agency.
The COVID-19 outbreak prompted the U.S. Department of Homeland Security (DHS) to issue temporary I-9 policies to help employers. DHS also occasionally updates the form, and current I-9 documents and guidance are available from the U.S. Citizenship and Immigration Services site at USCIS I-9 Central.
---
Who needs to fill out an I-9?
Any person — citizens and noncitizens — hired to work in the U.S. must complete an I-9 form. Employers who skip that step, or who hire undocumented workers, can face criminal and civil penalties, including hefty fines.
---
What documentation is required to fill out an I-9?
Employers, or their authorized representatives, must verify a newly hired individual's eligibility to work in the U.S. by collecting specific I-9 documents. USCIS has a List of Acceptable Documents, which outlines the acceptable options.
These documents are categorized into three groups: List A, List B, and List C.
List A
If an individual provides documentation from List A, that's the only one required because the documents on this list establish both identity and employment authorization.
U.S. Passport or U.S. Passport Card
Permanent Resident Card or Alien Registration Receipt Card, also known as "green cards"
A Temporary Resident Card
Employment Authorization Document Card
A foreign passport with a temporary I-551 stamp
List B
When an individual doesn't have an item from List A, they may provide one document from List B and another from List C. List B documents are identification cards that can confirm personal details, such as name, birthdate, and address.
These are acceptable items on List B:
U.S. Driver's License
A state ID card
School ID card with a photograph
Voter registration card
U.S.military card or draft record
Military dependent's ID card

U.S.Coast Guard Merchant Mariner Document (MMD) card

Native American tribal document
Driver's license issued by a Canadian government authority
Employees younger than 18 may be unable to produce any of the above documents. They may present an acceptable alternative from the list below.
A school record or report card
A clinic, doctor, or hospital record
A daycare or nursery school record
List C
When using a document from List B, one from List C must also be presented. These approved documents include several options.
An unrestricted U.S. Social Security card
Original or certified copy of a birth certificate issued by a state, county, municipal authority, or outlying territory of the U.S. bearing an official seal
Consular Report of Birth Abroad
Certification of Birth Abroad issued by the U.S. Department of State
Certification of Report of Birth issued by the U.S. Department of State
Native American tribal document
U.S. Citizen ID Card
Identification Card for Use of Resident Citizen in the United States
Employment authorization document issued by DHS. This may include, but is not limited to,

Form I-94 Arrival/Departure Record

issued to asylees or work-authorized nonimmigrants such as H-1B or H-2A workers
---
How to fill out an I-9 Form
The I-9 is confusing and can be overwhelming, so it's easy to make mistakes. Use the following three tips to make sure the correct information is collected and the form is acceptable to reviewers.
1. Use the correct form
As previously noted, the I-9 documents are available at USCIS I-9 Central. The first step is to have the new hire complete the form with information, such as their legal name, birthday, address, Social Security Number, and contact information. They must also sign and date the form to confirm they are eligible to work in the U.S.
2. Follow the timeline
One of the biggest errors employers make is the timing for having new hires complete the I-9 form. On the day an employee begins working, Section 1 must be completed. That includes employees who start on weekends. If a new staff member begins on Saturday or Sunday, then Section 1 must be completed on those days. Employers have until the end of the third day to complete Section 2 before running the risk of penalties and fines.
Knowing how long to keep employee files is as important as correctly completing the form. The form should be kept for at least one year after separation and for at least three years for currently employed individuals. Your HR software can make tracking employee length of service a simpler process, especially for companies with a high turnover rate.
3. Include legible copies
Legibility is critical. If you're using a paper form, make sure the information provided is clear and easy to read. Make sure that copies of documents from Lists A, B, and C are crisp and readable. Avoid using highlighters, hole punches, or staples that interfere with the reviewer's ability to easily read the form.
---
Reverification for rehires
Companies that rehire previously employed individuals must still complete the employment verification process regardless of having done so previously. If it has been fewer than three years since the person's separation and return, only the rehiring section of the 2020 I-9 form is needed.
The rehired individual is also required to sign and certify that they are eligible to work in the U.S. If it has been longer than three years since the person left employment and returned, the entire form must be completed.
The paperwork is tedious and time-consuming, but skipping a step or failing to comply can lead to costly fines and penalties. Making the effort to get it right the first time can save headaches in the long run.
View more information: https://www.fool.com/the-blueprint/i9/