How Frugal Are You? Compare Your Monthly Expenses to the Average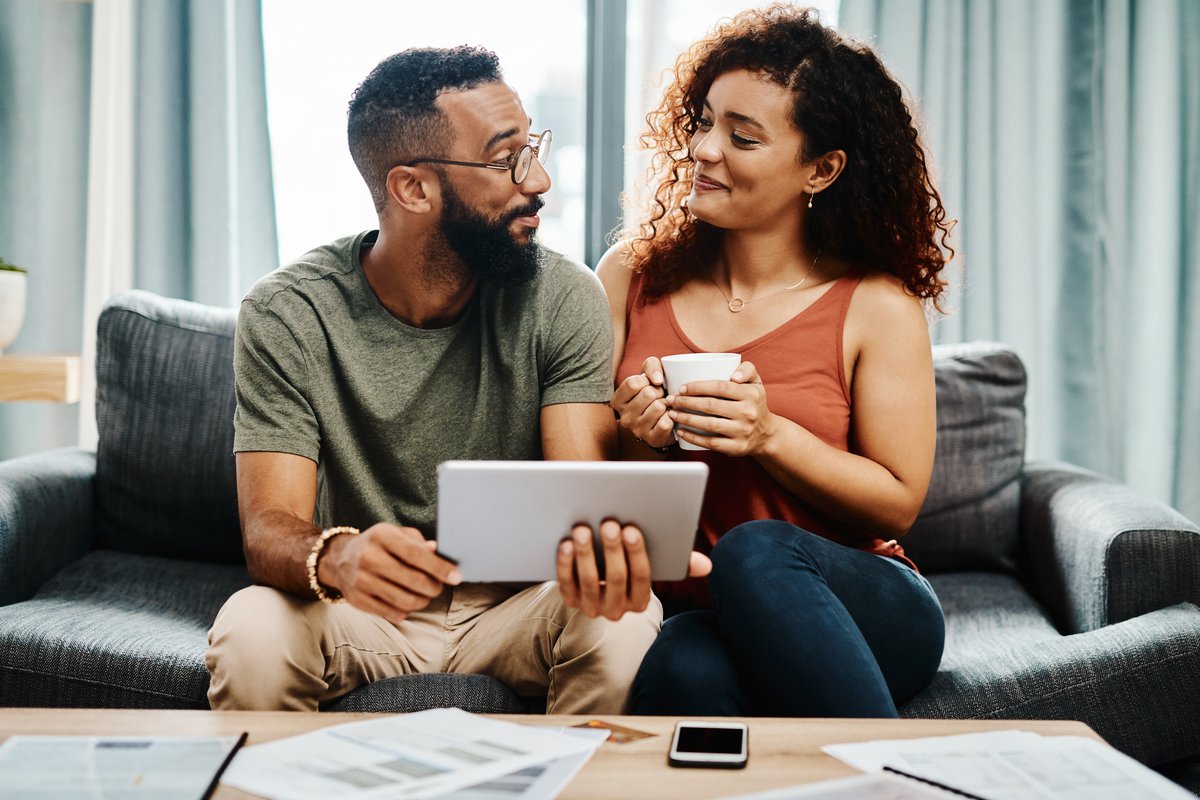 Are you more frugal than most people? There's one good way to find out: by comparing what you spend every month to the average American's monthly expenses.
To see how much people spend on various categories in their monthly expenses list, we looked at the most recent data from the U.S. Bureau of Labor Statistics (BLS) Consumer Expenditure Survey. Getting a peek into the average American budget can give us an idea of whether we might be spending too much — or too little — in certain categories.
How does your household measure up? Do you know what your monthly household expenses are? Use this information to see where you land and whether you might be able to make some changes to boost your savings account balance.
Key findings
The average American household spends $5,102 every month.
Housing is the largest single category, accounting for 33% of monthly expenses.
Transportation was the second-most expensive category at 16%.
$414 in monthly healthcare spending seems low, but subsidies, employer assistance, Medicare, and Medicaid bring the average cost down.
Transportation costs much more than many people realize, largely due to the intermittent nature of expenses.
The average American's monthly expenses: $5,102
The average monthly spending of one consumer unit in 2018 was $5,102. That means the average American budget is $61,224 — a 1.9% increase from 2017.
According to the BLS, consumer units "include families, single persons living alone or sharing a household with others but who are financially independent, or two or more persons living together who share major expenses."
So, for example, three roommates would be three consumer units. Mom, Dad, and daughter (age 14), would be one consumer unit. The average consumer unit is 2.5 people.
The BLS gathers data from individuals who agree to provide detailed information on their living expenses in service of the greater good. Census Bureau employees either carry out confidential hour-long phone interviews about participants' large and recurring expenses or ask them to complete a diary survey in which they record every purchase they make over two separate one-week periods.
All data discussed here is from 2018 and was released Sep. 10, 2019.
You may note that the BLS reports that consumers make, on average, $67,421 after taxes. But the average spending was $61,224.
Where did the rest of it go?
The BLS doesn't say. The report does note that the value of savings accounts went up among respondents, though not by $6,000.
In the end, we don't know exactly where the rest of this money went. It could have gone to savings or investing, but without more data, it's hard to tell. All we know for sure is that they didn't spend it on anything in the survey.
A quick note about monthly spending
The BLS survey only calculates annual spending, so we've divided their numbers by 12 to get typical monthly expenses. Because of this, there may be small discrepancies due to rounding. To see the annual data, click on the "Annual" tab of any of the tables and charts in this article.
Also, it's worth noting that monthly averages can be misleading in some cases. Few people spend $42 on airfare every month. But over the course of the year, the average is $501. Keep in mind that many of these expenses are intermittent.
Average monthly spending on housing: $1,674 (33%)
The average American consumer unit spent about $1,674 per month on housing in 2018. This is the largest part of the average American's budget: About one-third of people's total spending goes to accommodation.
The BLS survey says the average consumer unit who rents spends $354 per month, and the average consumer unit who owns spends $557 per month. Any renter or homeowner will tell you that this is shockingly low.
Why are these numbers so low?
One reason for the low numbers is that the survey excludes mortgage principal payments — they're considered loan repayments. That $557 only includes mortgage interest, home equity loan interest, property taxes, homeowners insurance, refinance charges, and maintenance and repair costs.
Another reason for the low numbers is that 26% of homeowners own their property free and clear: They have no mortgage payments. They're not paying mortgage interest or refinance charges, though they're still paying other costs associated with homeownership.
Data can show vastly different snapshots of American life depending on how it's collected. For example, Hotpads found that the median 2018 U.S. rent in urban areas was $1,475 per month. The BLS figure includes rental units in urban, rural, and suburban areas. Abodo calculated the median December 2018 rent at $1,025 for a one bedroom and $1,255 for a two bedroom from its sample of about one million listings.
The data also shows a huge gap: Americans spend $1,674 on housing every month, but just $979 of that, or 58.5%, actually goes toward owned and rented housing payments. What accounts for the $695 difference? Tons of things. Here's a sample that covers two-thirds of it:
Average monthly transportation spending: $813 (16%)
It's easy not to notice how much we spend on transportation each year. If we take public transit, we pay for our passes by the month. If we own vehicles, we pay for a tank of gas here, a tire rotation and alignment there. We pay for car insurance monthly or biannually, depending on the billing option we choose.
But, over a year, it adds up: The average monthly transportation spending was $813 per consumer unit in 2018, up 1.9% since 2017. Transportation represents about 16% of our total spending.
We make a lot of mistakes in how we think about money. These mistakes affect our spending behavior, and how we build our budgets. One of those mistakes is mental accounting. It causes us to feel like driving is "free" because we don't pay for our vehicle use at the exact time we get in the car.
The pain of spending is separated from the pleasure of consuming, as Dan Ariely and Jeff Kreisler explain in their book Dollars and Sense: How We Misthink Money and How to Spend Smarter.
We can easily lose track of the true cost of vehicle ownership and what the alternatives — rentals, ridesharing, public transit — might cost us instead.
Average monthly food spending: $660 (13%)
The average monthly food spending per consumer unit in 2018 was $660, a sum that represents about 13% of monthly spending. Of that total, $372 went toward food at home and $288 went toward food away from home.
"Food at home" is the milk, cereal, cookies, and other food we buy at the grocery store, but not the laundry detergent and Kleenex we pick up while we're there. It's also the loaf of bread, jar of peanut butter, bear of honey, and bag of apples (or Doritos) we buy for a road trip.
"Food away from home" is basically food you pay someone else to prepare for you. It includes fast food, takeout, delivery, dine-in, concession stands, vending machines, pretzel stands, and food trucks. It even includes college kids' on-campus meals and the Spanish buffet your friend served at her wedding.
Americans' food waste adds up to almost a pound of food per day, on average, accounting for about 30% of our daily calorie needs. This finding from a USDA-funded study suggests there may be room for us to reduce our food budgets. So does the fact that the biggest component of our food-at-home spending is meat, poultry, fish, and eggs ($80, or about 22%).
Meatless Mondays, anyone?
Average monthly personal insurance and pension spending: $608 (12%)
The average consumer unit allocated about 12% of their monthly spending, or nearly $608, to personal insurance and pensions in 2018. The insurance category excludes homeowners and auto insurance. It includes premiums for life insurance, personal liability insurance, accident insurance, and disability insurance. However, only 6% of spending in this category ($39) went toward insurance. The other 94% went to pensions.
The pensions category is funny, because it includes things we would view as saving: The Social Security contributions withheld from your paycheck and contributions to various retirement programs. It's great that the average American consumer put away $6,800 for retirement in 2018. But it might also be a good idea to put more resources toward life and disability insurance.
Average monthly healthcare spending: $414 (8%)
Average monthly healthcare spending in 2018 was $414, of which $284 went toward health insurance premiums. That means the average consumer unit spent $130 on all other aspects of their medical care: hospital services, physician services, eye and dental care, lab tests and imaging, medications and vitamins, eyeglasses and hearing aids, and the like. On average, about 8% of our spending goes toward healthcare.
Do these numbers sound low? How is the average household spending only $284 per month on health insurance premiums, for example? Even though unsubsidized monthly health insurance premiums average $413 for a 27-year-old buying a silver plan, many people pay less than that thanks to premium tax credits, employer-paid premiums, Medicare, and Medicaid. Employers spent close to $10,000 per employee in 2018 to help keep workers healthy.
About 8.5% of Americans forego health insurance altogether, according to the Census Bureau, so that brings the number down, too.
Still, it's surprising that the Consumer Expenditure Survey number isn't higher since it includes medical care in retirement communities and nursing homes, and medical care for seniors isn't cheap.
Average monthly spending on entertainment: $269 (5%)
Would you be surprised to learn that the average American consumer unit spent $269 on entertainment every month in 2018? $3,226 over the course of the year sounds like a lot.
We all like to spend money to have fun. If we did nothing but work and pay bills, and never rewarded ourselves, we wouldn't feel as motivated to keep at it. So how do we spend our fun money?
In the chart above, "Other equipment/services" includes things like recreational vehicles, trailers, camping equipment, hunting and fishing equipment, and cameras. "Other fees/admissions" covers health club memberships, dancing lessons, and the nebulous "recreation expenses."
If you're an animal lover, you know it must have been a non-pet-owner who decided pets belonged in the "entertainment" category.
And those of us who belong to book clubs might dispute the categorization of reading as "other" rather than entertainment. (Less than 1% of respondents said they spent money on books through book clubs, by the way.)
Average spending on apparel and services: $156 (3%)
While clothing is a necessity if we want to stay warm and be accepted by mainstream society, most of us spend far more than necessary in this category. We spend extra on clothing because we like variety or we like fashion. We want to impress people or convey our status. And we don't want to do the laundry every single night.
On average, we spend $1,866 per year in this category — which is kind of crazy, considering you could buy a new wardrobe for less than $200 at your local Goodwill or Salvation Army thrift shop. But if you live in the average-sized household of 2.5 people, you're spending about $750 per person on apparel each year, or $63 per month. Included in that amount is footwear: the average spending was $392, or $157 per person over the course of the yea.
How much apparel do we really need? Courtney Carver, founder of the minimalist wardrobe challenge called Project 333, says we only need 33 items every three months, and that includes accessories and shoes. (It does not, thankfully, include underwear or socks.)
What about the services part of this category? It includes dry cleaning and sent-out laundry ($21 per year), alterations and repairs ($7), clothing rental ($2), and sewing patterns and supplies ($27). Yes, people still sew!
How do your monthly household expenses compare to the average American budget?
It's great to get insight into how much other households spend on everything from accommodations to toilet paper, but what's most important is creating a budget that works for you.
If you don't know how much you spend in these categories, it will be harder to control your money and meet your financial goals. Start by mapping out your current income and expenses, then find a budgeting method that works for you.
And if these numbers made you see that your wardrobe allowance is double the national average, maybe it's time to make some budget cuts.
Sources
Centers for Medicare and Medicaid Services (2019). "Plan Year 2020 Qualified Health Plan Choice and Premiums in HealthCare.gov States," p. 9.
Conrad, Zach, et al. (2018). PLOS One. "Relationship Between Food Waste, Diet Quality, and Environmental Sustainability." Table 1, Daily per capita food waste."
HotPads.com (2018). "U.S. Renters Spent $504 Billion on Housing in 2018."
Radbil, Sam (2019). Abodo.com. "REPORT: America's 2018 Rental Market in Review: Renters Finally Get Relief."
Miller, Stephen (2018). Society for Human Resource Management. "For 2019, Employers Adjust Health Benefits as Costs Near $15,000 per Employee."
PwC Health Research Institute (2019). "Medical Cost Trend: Behind the Numbers 2020."
U.S. Bureau of Labor Statistics (2019). "Consumer Expenditure Survey," Table 1502. Composition of consumer unit: Annual, expenditure means, shares, standard errors, and coefficients of variation, Consumer Expenditure Survey, 2018.
U.S. Bureau of Labor Statistics (2015). "Consumer Expenditure Surveys Glossary."
U.S. Census Bureau (2019). "Health Insurance Coverage in the United States: 2018."

View more information: https://www.fool.com/the-ascent/research/average-monthly-expenses/
Articles in category:
Media