How a Baby Food Startup Is Surviving the Challenges of COVID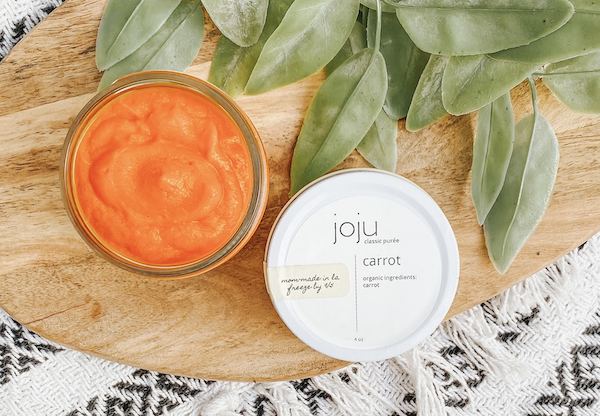 In November 2019, two friends, Christine Elfalan and Dana Ark, were commiserating over a shared problem.
"We were trying to figure out an easier way to feed our babies nutritional food without having to make it every day," Elfalan says.
That's when the friends first discussed the possibility of starting a company to prepare fresh baby food.
When Elfalan was laid off in January from her vice president of product management job at Joymode, a small startup in Los Angeles, what was once an idea became a reality. The friends started Joju Foods, a subscription-based company that would make weekly food deliveries to families in the Los Angeles area.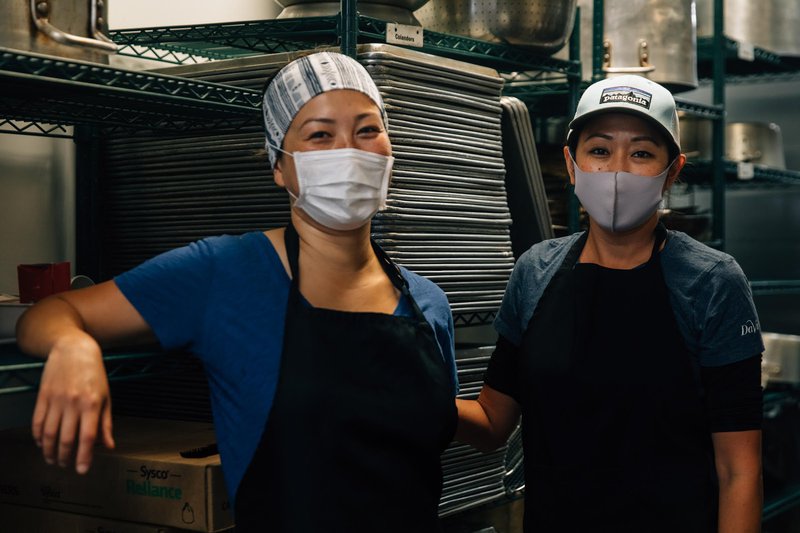 The business model was fairly straightforward. Ark would develop the menu and source the ingredients, while Elfalan would handle the business side of the operation.
On Thursdays and Fridays, the partners would cook the food that they would deliver on Saturdays. With each visit, they would pick up the empty jars they delivered the week before.
"It's like the milkman model," Elfalan says.
Initially, Elfalan and Ark, a nurse turned stay-at-home mom, targeted an April 2020 launch date for their business. By March, as COVID-19 shutdowns spread across the country, that timing looked perilous.
But the two weren't deterred and pushed forward with their idea.
---
COVID changes sanitizing practices
In March, the entrepreneurs sat down and had a difficult talk about whether to continue with the April launch. They were both losing their childcare and seriously considered pushing back the schedule.
"We had this passion for helping parents out," Elfalan says. "And this was prime time to be helping parents out because everybody was losing their childcare and had to work from home and homeschool. So we just decided this was as good a time as ever, if not better, to help struggling parents."
When Elfalan and Ark decided to move forward with Joju despite the COVID challenges, they knew they would have to modify their original operating plans.
Foremost, the partners needed to tighten up sanitation practices for both their kitchen and deliveries, along with investing in masks, gloves, stronger sanitizers and soaps.
"Everything goes through the sanitization process before we start [cooking] every day," Elfalan says. "That added a lot of time and labor, but it was very important to me."
---
Relying on grassroots and digital marketing
While COVID forced Joju's founders to alter their cleaning and delivery protocols, their most significant change was in how they were going to market their business.
"That is probably the area that COVID has impacted us the most," Elfalan says. "Because we're local to LA, our plan originally was to go to Mommy and Me's [classes], pediatrician's offices, farmer's markets, nurseries and daycares. All of that stuff shut down. So we had to get creative really quickly."
Instead of meeting moms at events, Elfalan and Ark got in their cars and dropped off samples for families who might want to try their foods.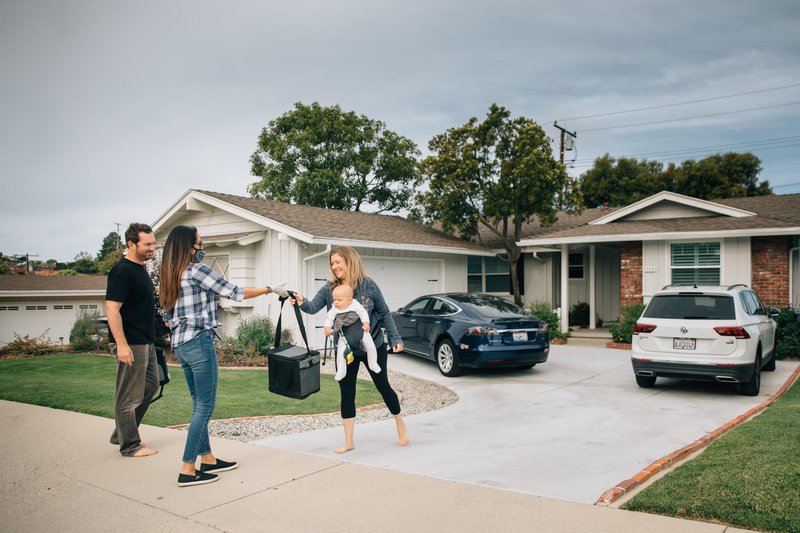 "I've been driving all over LA, doing contact-less deliveries of baby food samples to their homes," Elfalan says. "We're not making any money off of them. It's purely to get the word out. It's been hard to get into pediatrician's offices, but we're trying to be creative and drop off flyers."
While farmers markets are reopening, Elfalan hasn't had a lot of luck getting into those either.
"We reached out to a few, and they've all said that they're not accepting new applications," she says. "That has been hard because that's a really strong point of distribution that we could have had."
With Elfalan's tech background, it's no surprise that digital marketing also plays a role in the company's strategy.
Since Elfalan and Ark can't meet the moms in person, they're meeting them through online marketing. Joju spends money on Instagram and Google ads and from time to time will advertise with Facebook mom groups. The founders are experimenting and still trying to home in on the right digital channel for them.
"Facebook mom groups have been a great source for us to get the word out," Elfalan says. "People are looking for information about baby food. We are in those groups, and we're able to tell them about it. I feel like those mom groups on Facebook are incredibly populated. Because of COVID, people are not out and about."
---
Relying on subscriptions for sales
Fortunately, Elfalan has a background that uniquely positions her to launch a subscription-based e-commerce startup. Joymode provided customers with a subscription to rent things they wanted to use but didn't want to keep, like a karaoke machine, ice cream maker or camping equipment.
Before that, she was the senior director of product management at OpenTable and the director of product at eHarmony, the subscription-based online dating site.
"My background helps with everything from how we're doing things on the back end with our administrative stuff to how we're selling things," Elfalan says. "I know the ins and outs of how to offer a subscription-based businesses model."
With Joju, customers can go to the company's website, which Elfalan created, and subscribe to get baby food deliveries every week. Joju uses WIX for its webpage and Subbly for its subscription business.
"We're a web-based business," Elfalan says. "You can only order on our site. On the back end, we do all of our inventory and menus plus scheduling our deliveries."
Joju sources most of its produce through a local company called Ingardia Brothers, although the founders will mix in grocery and farmers market visits when they need certain ingredients.
"We're relatively small enough where we need to be nimble," Elfalan says.
---
Dreaming of a national expansion
While Joju is still a small business, Elfalan and Ark still have very ambitious plans. When this article was written, only 13 customers had subscribed to Joju's service. But Elfalan remains confident that they have the concept, marketing background, resilience, and ambition to make their venture work.
"We want to be synonymous with the words 'baby food,'" Elfalan says. "When somebody says baby food, we want them to know Joju is an option."
Joju's founders also think that they can eventually replicate their model in other markets.
"Ideally, if we make this work in LA, we can launch other places," Elfalan says.
---
3 ways Joju Foods adjusted to COVID-19
Here are three things we can learn from how Joju foods adjusted to the pandemic.
Takeaway No. 1: Companies that rely on subscriptions need a strong online presence
While COVID altered Joju's marketing strategy, the company relied on WIX for its webpage and Subbly for its subscription business. These e-commerce platforms gave the business a strong foundation during its uncertain launch.
Takeaway No. 2: Be flexible with your marketing plan
COVID-related shutdowns made it hard for Elfalan and Ark to visit pediatrician's offices and farmers markets. To advertise their business, the partners spent money on Instagram and Google ads, and from time to time, they advertise with Facebook mom groups.
Takeaway No. 3: Don't let what seems like an insurmountable problem deter you
Many people would have delayed the launch of a company during a pandemic. But Elfalan and Ark saw that mothers were stretched thin balancing work and parenting. In this environment, their customers might be more willing to buy baby food if it saves them time.
View more information: https://www.fool.com/the-blueprint/how-baby-food-startup-surviving-pandemic/