Here's How Much It's Costing Parents to Have Their Children Learn Remotely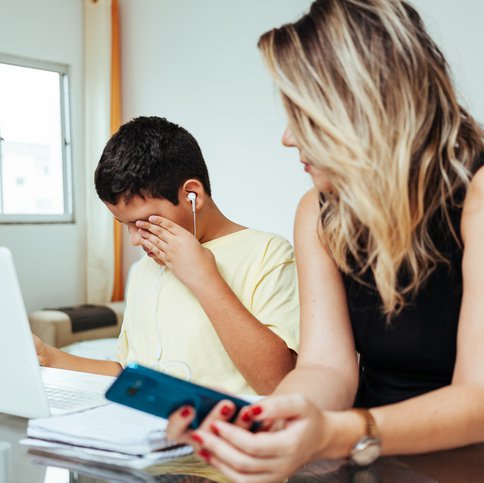 Many households have seen a shift in their expenses shift during the coronavirus crisis — and not necessarily for the better. Some families have saved money on the lack of office commutes, but there's a flipside to that — the extra costs of remote learning for their children.
One email a day could help you save thousands
Tips and tricks from the experts delivered straight to your inbox that could help you save thousands of dollars. Sign up now for free access to our Personal Finance Boot Camp.
By submitting your email address, you consent to us sending you money tips along with products and services that we think might interest you. You can unsubscribe at any time.
Please read our Privacy Statement and Terms & Conditions.
Parents are feeling the pain
Many schools aren't open for in-person learning at all for the first part of the 2020–21 academic year. Other schools have a hybrid model that combines in-person learning a few days a week with remote learning the rest of the time. All told, it's a nightmare for parents, many of whom have to juggle their own workloads and simultaneously serve as co-teachers. But the nightmare is more than just logistical; it's financial as well.
Households with children in kindergarten through 12th grade will spend an average of almost $790 per family this year, according to the National Retail Federation. And when we think about the expenses a household might incur to have kids learn remotely, that makes sense.
Normally, parents spend a modest amount of money on school supplies — things like pencils, notebooks, and shared classroom items, like tissue boxes and wipes. Students who do all of their schooling remotely won't need to spring for communal classroom supplies, but they do need desks, laptops, headphones, and other electronics that not every school district can supply.
Many, but not all, schools have computers that students can borrow. And some of those models are so old and outdated that parents have little choice but to spring for a new one at several hundred dollars a pop. All told, parents are being squeezed financially at a time when many can't afford it.
Let's also not forget that some parents have had no choice but to reduce their hours at work, or even quit their jobs, due to the current learning/child-care situation. That means they're being forced to spend extra money when their household income may have already dropped substantially.
How to afford school expenses
If you need extra supplies or equipment to support remote learning for your children, you may consider charging those expenses on a credit card and paying that bill off over time. But that move could hurt your credit score and cost you a horrifying amount of money in interest.
A better bet may be to apply for a small personal loan. With a personal loan, you'll generally get a much better interest rate, and your lender may be willing to work with you on flexible repayment terms. If your income has really taken a beating, you can also see if you qualify for a coronavirus hardship loan.
Meanwhile, try to keep your supplies as inexpensive as possible — or even free. As a first step, it pays to reach out to your school and see if it's loaning out items like computers or desks. Otherwise, tap your social network. If you have a first grader, you may find that your neighbor's fourth grader has outgrown his or her old desk and is willing to gift it to you or sell it at a reasonable price.
Clearly, this is a very difficult time for parents of school-aged children, and the financial burden is really just salt in the wound. On top of the logistical and financial concerns, parents also have to worry about their kids' academic progress, or lack thereof. And for some, that's an even greater concern than all of the extra spending.
View more information: https://www.fool.com/the-ascent/personal-finance/articles/heres-how-much-its-costing-parents-to-have-their-children-learn-remotely/