Former CEO Lizanne Falsetto's 7 Rules of Entrepreneurship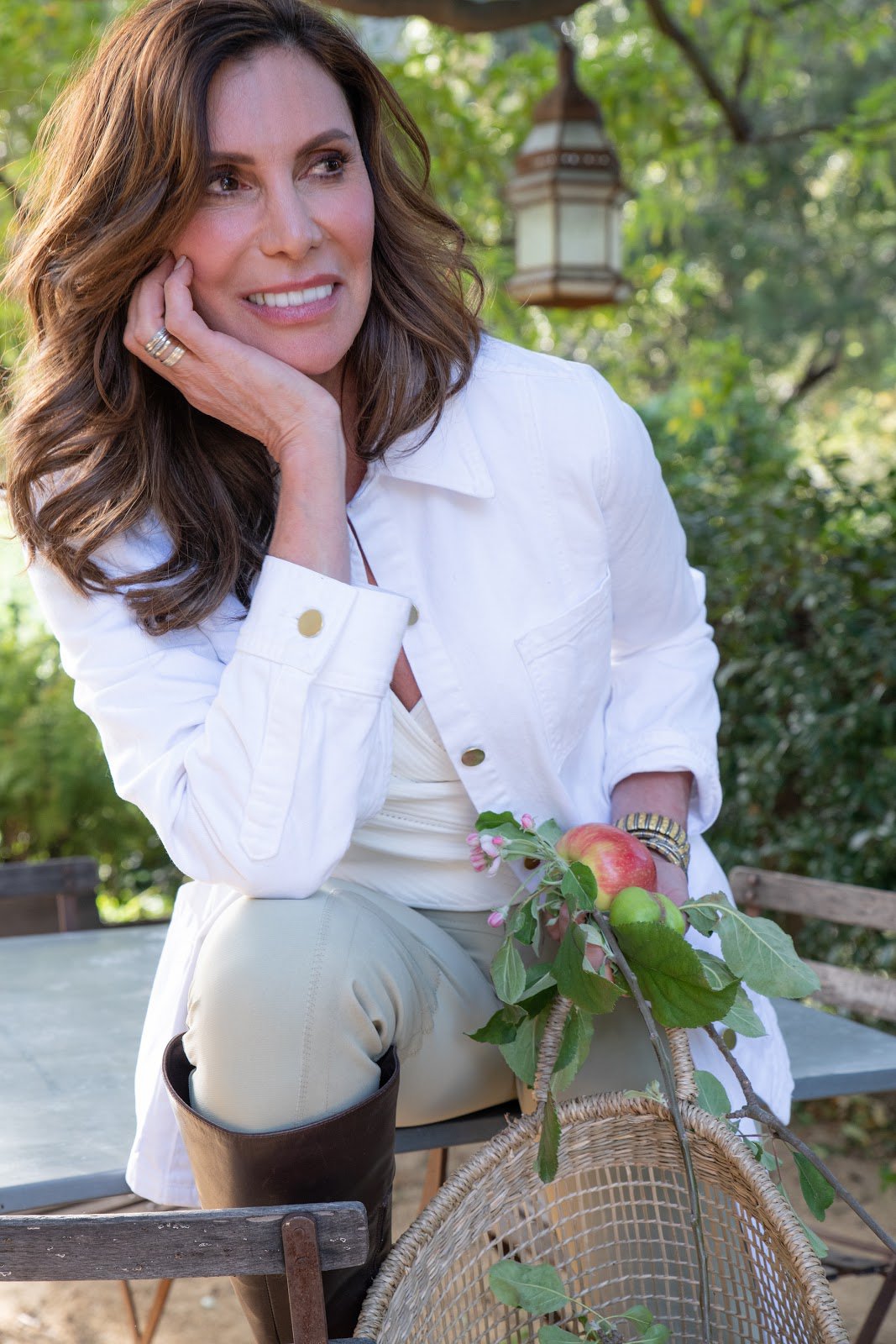 When Lizanne Falsetto launched thinkThin in 1999, it was a different world: Researching your market space meant combing the magazine rack, not parsing reams of Big Data. People grew their business at the kitchen table with small business loans, not in brick-walled lofts bought with fat checks from venture capitalists. And women more often ran the front desk rather than calling the shots from the C-suite.
Business has changed dramatically in the last 20 years. But, then again, it's changed dramatically in the last eight months.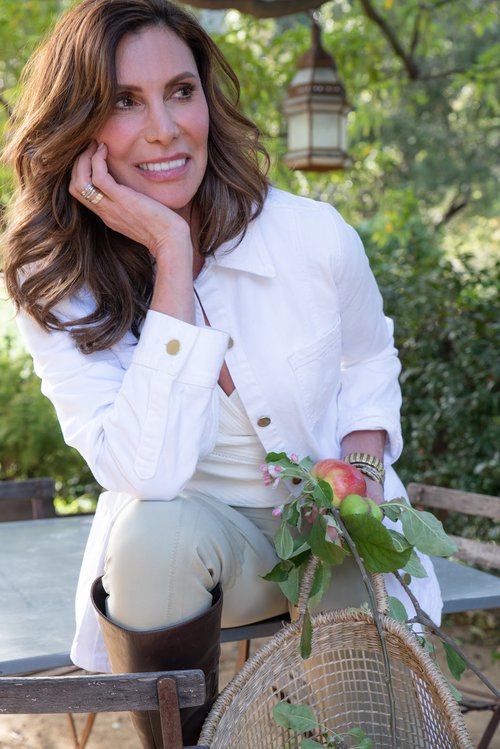 Falsetto, 56, made her career spotting trends — pioneering the nutrition bar market with her groundbreaking brand, which broke out of the candy aisle into the well-being space, allowing her to sell the business in 2014 for $217 million.
Today, rather than seeing a pandemic-fueled downturn, Falsetto sees opportunity for entrepreneurs. She stresses this with the women she mentors through her latest project, Pink Talented Angels.
"I think it's about understanding the challenges in the current timeframe," she says. "In any sort of catastrophe, there's opportunity. I tell [the founders I mentor] to step out of the COVID box and look at where the opportunities lie."
"At the moment, you're able to get really good people because companies have folded or laid off people. Look at those opportunities, and look at your 30-, 60-, 90-day goals, and move forward. Address the pivot points if need be. But I do think executing against a plan, and communicating to your customers what you're doing, is important."
Recently, Falsetto looked back over her impactful career as entrepreneur, CEO, and now mentor, reviewing what's changed, what remains universal, and where the business world is going next.
How can today's entrepreneurs meet the challenges of new business realities? For Falsetto, it's all about getting back to basics.
---
1. Understand your customer
Market research should be part of the initial (and ongoing) legwork of any entrepreneurial venture. Few entrepreneurs start with a business idea and then research its feasibility. Most recognize a need and develop their product or service around fulfilling it.
"I'm a marketer and an entrepreneur, so I look at trends and say, how do I jump on this? That's where timing comes into play — the time is now!" she says.
Falsetto considers herself a trend-spotter above all else, keeping her eye on what the market needs and growing her ideas from there.
"How do you show your brand is trending up? Is your messaging working? Where's your data? And how do you look at it?" she says. "That was hard back when I started because there wasn't any data. I didn't even have the internet. But I'd go to Barnes & Noble, open up a magazine, and look at what they were covering, then reach out to the editors for more feedback."
---
2. Do the work
Entrepreneurs need to get their hands dirty. It's not enough to have a big idea; you need to work up the business plan, research logistics, build a prototype, and carry out market research to show potential investors you mean business.
Falsetto self-funded for 15 years because she didn't want to give up stock in her company. She only looked for a strategic partner when she was ready to sell.
"I work with millennials who think, 'I have an idea, I'm going to go raise money.' No! You've got to prove that your idea makes sense. Slow down, pony!" she laughs. "First you have to understand your own brand. You can't go out and pitch a deck to a VC because you think you'll get $3 million."
---
3. Eye the endgame
What do you hope to accomplish with your business? Are you a healthcare practitioner who wants to grow your practice for the next 20 years and retire comfortably? Do you want to create the next killer app and sell your startup? Do you want to drive social awareness around saving the environment by developing sustainable product lines?
It's hard to plot a roadmap for your business if you're not clear on your destination. Falsetto always knew she wanted to build thinkThin into a business she could sell. She believes that goal helped her think more strategically, make better decisions, and weather storms that could have sent her off track.
"I always had my eye on the endgame. Any time I mentor anyone, that's the #1 thing I tell them — you cannot take your eye off the ball. The endgame is the most important part of the beginning game. When you understand the endgame and you start looking forward, you're manifesting. I'm a big believer in manifestation. If you believe you can create something, you do."
---
4. Know your brand and communicate it
Once you know what you're selling, develop a brand that feels authentic and communicate it to your audience. For entrepreneurs, this has never been easier, with the rise of social media outlets, company websites, blogs, and other 24/7 communication opportunities.
"Today, communication can happen immediately," says Falsetto. "You can get your message
out right now, at this moment. It's much different than it was in the past. At the time, I focused more on face-to-face time with my customers, making sure they understood what my brand was about, which meant traveling a lot."
Beyond the immediacy, social media offers entrepreneurs the chance to iterate on their messaging — test something, see how it lands, adjust, and move forward. The pandemic has proven how critical it is for brands to evolve monthly, weekly, even daily, and these direct communication methods help you stay connected to your customers so you can tune in to their changing needs and tailor your approach.
---
5. Pivot
In today's world, your business may fall prey to unexpected events. It's important to remember your mission, stay true to your vision, then be flexible enough to change and meet the new expectations of the market and your customers.
Falsetto faced many challenges over her 20 years at the helm of thinkThin, not least of which was changing attitudes about "thinness," health, and wellness. Back in 1999, the healthful eating industry was more of a "diet" industry, and the thinkThin name was a perfect fit for her nutrition bars that were low-sugar, protein-packed, and gluten-free.
But in the last decade, there's been online backlash against "thinspiration," and the idea of thinking thin became a negative selling point. Rather than lash out, back down, or change her product, Falsetto repositioned the brand as a healthy snack for people on the go, a better alternative to fast food and junk food snacking.
The brand, now owned by Glanbia PLC, has been renamed think! and presents itself as "delicious nutrition for the health-conscious foodie."
"There were so many curveballs back then. I had to think, how do I work with what's happening? It's all about understanding your brand and your mission, and what you're heading towards. As attitudes changed and technology evolved, so did the way I communicated my brand."
---
6. Document everything
Keep detailed business records. If your endgame is funding further growth or selling the business, you will need records of what you did, how you spent your money, and the returns you saw. And documenting how you built a successful brand will help you move on to your next project. Rather than starting from scratch, you already have a playbook.
"I think a lot of entrepreneurs don't understand the importance of thinking through and recording the steps they're taking today. One day you'll have to come back and look at what you did, especially if you're looking to roll up to sell."
---
7. Think holistically
You've heard this adage: Do something you love, and you'll never work a day in your life. Falsetto has taken that one step further, developing the Holistic Method she shares in her mentoring sessions and which she plans to launch as a learning program for entrepreneurs.
Women actually have a good bit of experience with this already, she says, as balancing office hours with family care and housekeeping has long been part of their daily lives.
"When you're a female and you're in business, you live it. You live it when you're cooking dinner, you live it when you're at work and your kids are at school. With the Holistic Method, you try to understand how to live your work in your everyday life."
"How do you manage life so you succeed at work and still execute what your family needs, what you need, and what the business needs? When you're able to pull your energy into everything you're doing, it's fun. It becomes easy. It works, it really does."
Rather than compartmentalize life into work and home, Falsetto believes blending the two more organically makes for a happy, healthier life. Now, eight months into the pandemic, all workers have a better understanding of the concept.
"The trends we're seeing with COVID show exactly that: Now, it's okay to be interrupted by your kids when you're on a work call. I used to panic. Now I say, I'm sorry, my kid needs me."
---
The last word on balance
As the creator of the Holistic Method, you might expect Falsetto to offer sage advice on balancing work and life. You'd be wrong. In truth, most entrepreneurs live and breathe their business idea, and balance rarely is part of the equation. That's why the Holistic Method aims to lessen the need for balance by making work and home blend into an energizing, inspiring journey.
"People always ask me, how do you manage balance in your life?" she remembers. "What?
I have no balance in my life. If I have balance, it's after a bottle of wine at 11 at night. If you do something you really love, it all just blends together."
View more information: https://www.fool.com/the-blueprint/thinkthin-founder-lizanne-falsetto-rules-of-entrepreneurship/