Ethereum Drops 9%. Is This a Buying Opportunity?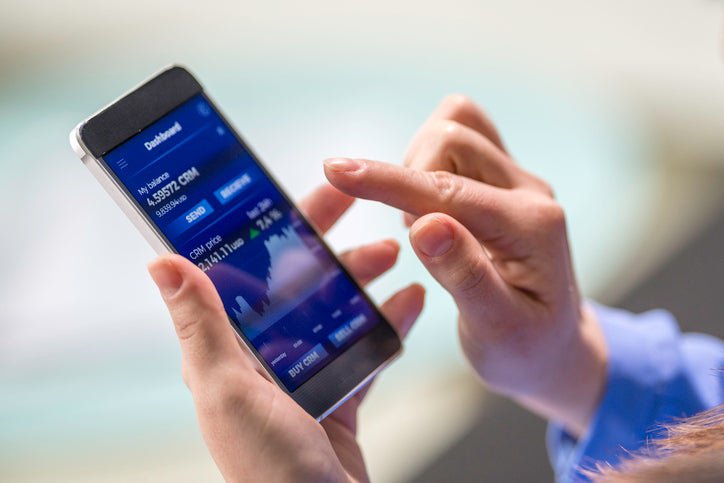 Should you buy Ethereum on the dip?
Cryptocurrencies fell across the board yesterday after Tesla CEO Elon Musk raised environmental concerns about Bitcoin, the world's biggest cryptocurrency.
Ethereum, which is sometimes seen as silver to Bitcoin's gold, initially fell about 9% on the news, though it recovered later in the day. According to figures on Coinmarketcap.com, the whole market was down yesterday due to fears that Musk had gone cold on cryptocurrency as a whole.
Musk tweeted: "Tesla has suspended vehicle purchases using Bitcoin. We are concerned about rapidly increasing use of fossil fuels for Bitcoin mining and transactions, especially coal, which has the worst emissions of any fuel."
Environmentalists have been increasingly vocal in raising concerns about cryptocurrency's carbon footprint. Digiconomist's Alex de Vries, who studies Bitcoin's energy consumption, reports that a single Bitcoin transaction has the same carbon footprint as over a million Visa transactions or almost 90,000 hours of watching YouTube.
On top of this, De Vries says the digital currency doesn't use as much renewable energy as people like to think. He believes a recent blackout in China's Xinjiang province confirmed that "a substantial part of the Bitcoin network is being fueled by Chinese coal in Xinjiang."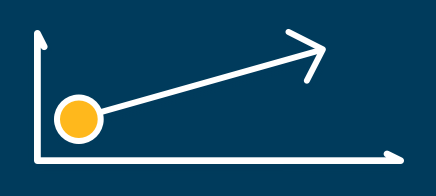 The Ascent's picks for the best online stock brokers
Find the best stock broker for you among these top picks. Whether you're looking for a special sign-up offer, outstanding customer support, $0 commissions, intuitive mobile apps, or more, you'll find a stock broker to fit your trading needs.
One email a day could help you save thousands
Tips and tricks from the experts delivered straight to your inbox that could help you save thousands of dollars. Sign up now for free access to our Personal Finance Boot Camp.
By submitting your email address, you consent to us sending you money tips along with products and services that we think might interest you. You can unsubscribe at any time.
Please read our Privacy Statement and Terms & Conditions.
See the picks
The reason Bitcoin has such a big carbon footprint is that it uses something called "proof of work," or (PoW), to maintain the integrity of its network.
Since blockchain is not secured by an outside party like a bank or government, each individual block in the chain needs to work together to secure the network. When a new block is mined, it needs to do two things:
Validate transactions to prevent fraud or double spending
Solve a puzzle to generate a unique number — the first to solve the puzzle gets to mine the new block
The puzzle solving is a key part of the blockchain cryptography. The idea is to ensure that only one new block is created every 10 minutes. So as Bitcoin becomes more valuable and companies invest more money — and more computing power — in mining it, so the puzzle becomes harder. By design, PoW is not energy efficient.
Ethereum also uses the PoW model, but it uses about a third of the energy of Bitcoin each year. And Ethereum is in the process of upgrading to a new, more efficient system called Eth 2, which will cut its energy consumption by 99%.
Bitcoin vs. Ethereum energy consumption:
| Cryptocurrency | Annual energy consumption (Terawatt-hours) | Comparison |
| --- | --- | --- |
| Bitcoin | 116.36 TWh | The Netherlands |
| Ethereum | 46.95 TWh | Hong Kong |
Data source: https://digiconomist.net/
Ethereum 2
The Ethereum 2 rollout is an ongoing process of phased upgrades, which could take a few more years to complete. However, it may be able to take one of the major energy-related steps later this year.
Ethereum plans to move away from the PoW model to something called "proof of stake," or PoS. Without going into too much detail, this restricts the number of people who can mine because you need to own a set amount of Ethereum (called a stake) to be able to mine the currency.
Companies can continue to increase the amount of energy they spend on mining with the PoW model. But PoS limits the number of possible miners without compromising the security of the chain.
Buying your first stocks: Do it the smart way
Once you've chosen one of our top-rated brokers, you need to make sure you're buying the right stocks. We think there's no better place to start than with Stock Advisor, the flagship stock-picking service of our company, The Motley Fool. You'll get two new stock picks every month, plus 10 starter stocks and best buys now. Over the past 17 years, Stock Advisor's average stock pick has seen a 581% return — more than 4x that of the S&P 500! (as of 8/18/2021). Learn more and get started today with a special new member discount.
Start investing
Ethereum 2 will also make the network more secure and more scalable.
Is this a buying opportunity?
If you've been considering buying Ethereum for some time, it could be a good time to invest. However, it doesn't make sense to buy it just because there's a dip.
Ethereum has a lot going for it. The programmable blockchain is the platform on which many other cryptocurrencies run. Importantly, it allows the creation of smart contracts, which power non-fungible tokens (NFTs) and some aspects of decentralized lending.
However, like all cryptocurrencies, you need to be aware of the risks before you buy. We've seen Ethereum gain 400% so far this year, and it may continue to generate high returns in the coming months. But this is a new and relatively untested market — there are many factors we have yet to fully understand. Some warn that we're seeing a crypto bubble. And if that's the case, prices could come crashing down.
Moreover, we don't yet know whether the Ethereum 2 rollout will be a success. It's already experienced delays, and any major upgrade brings risks of security or performance failures.
No matter how tempting the gains, it makes sense to only invest money you can afford to lose. And make sure you've topped up your emergency fund and other savings goals before you take the leap. You don't want to have money you need tied up in Ethereum and find you don't have cash for a financial emergency.
After you've held cryptocurrencies for a while, you'll start to get used to the dips. It's not unusual to see your portfolio lose 10% of its value, only to gain it again a few days later. What's important is to use a good cryptocurrency exchange and take a long-term approach to your investments.
Whether you decide to buy in the dips is down to your own investment strategy and the amount of money you can afford to invest.
Using the wrong broker could cost you serious money
Over the long term, there's been no better way to grow your wealth than investing in the stock market. But using the wrong broker could make a big dent in your investing returns. Our experts have ranked and reviewed the top online stock brokers – simply click here to see the results and learn how to take advantage of the free trades and cash bonuses that our top-rated brokers are offering.

View more information: https://www.fool.com/the-ascent/buying-stocks/articles/ethereum-drops-9-is-this-a-buying-opportunity/
Articles in category:
Media