Employer Requiring Vaccination? Here's What to Expect if You Refuse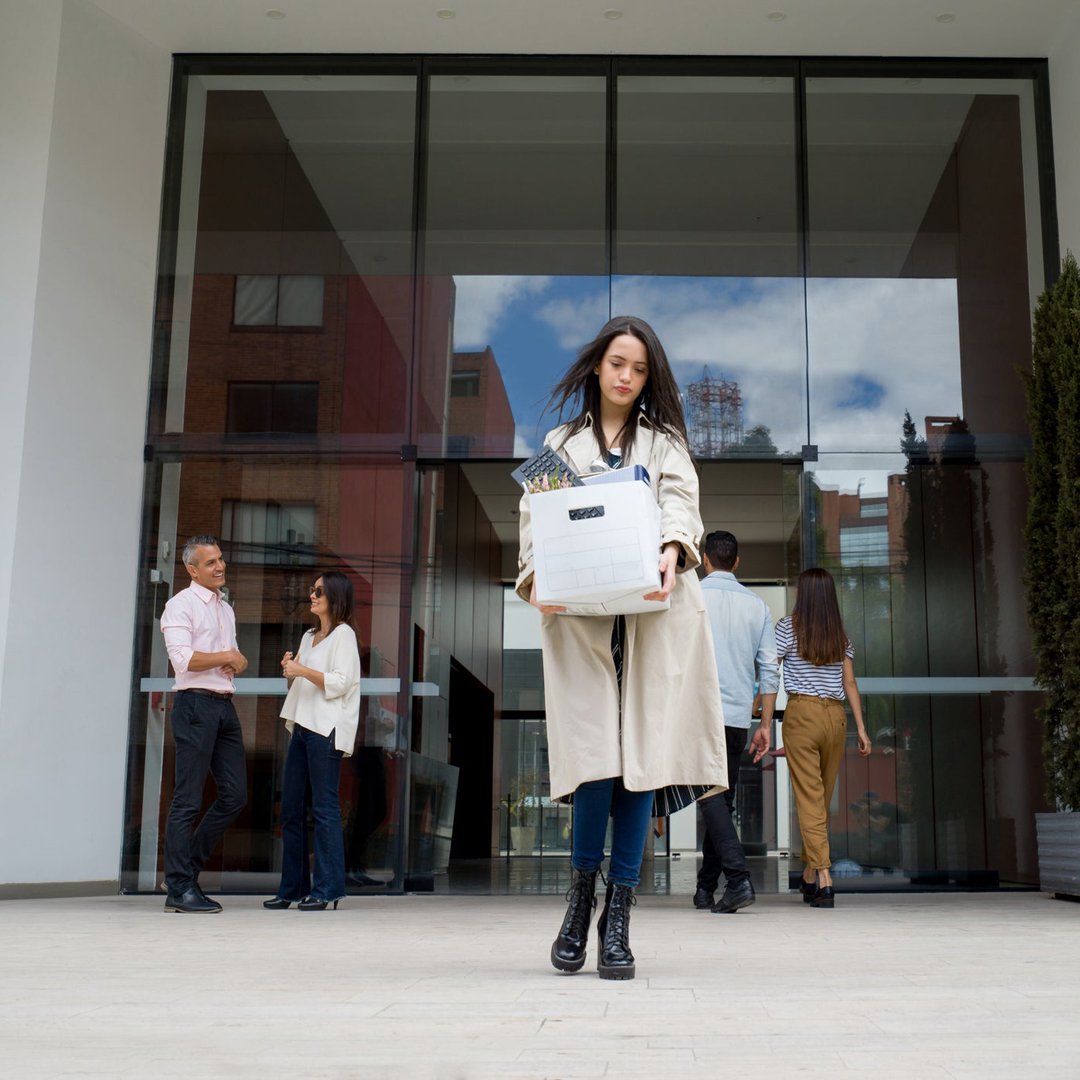 As of this writing, more than 630,000 Americans have died from COVID-19. And worldwide, more than 4.44 million people have died from the illness. Perhaps it's natural that employers want a say in whether their employees are vaccinated against the killer virus. Even if no one dies, one sick employee can spread the virus and shut down operations.
If you have decided not to get vaccinated, you may wonder what will happen when and if your employer mandates the vaccine. Here's what you can expect.
One email a day could help you save thousands
Tips and tricks from the experts delivered straight to your inbox that could help you save thousands of dollars. Sign up now for free access to our Personal Finance Boot Camp.
By submitting your email address, you consent to us sending you money tips along with products and services that we think might interest you. You can unsubscribe at any time.
Please read our Privacy Statement and Terms & Conditions.
Your employer may fire you
Even before the U.S. Food and Drug Administration (FDA) formally approved Pfizer's COVID-19 vaccine, some employers added vaccination as a requirement for employment. The U.S. Department of Veterans Affairs, many colleges and universities, Cisco, Google, Goldman Sachs, and others have already determined that it's in the best interest of their employees (and let's be honest, their business) to require those who work for them to be vaccinated. Workers at Houston Methodist Hospital who refused to be vaccinated either resigned or were fired.
Now that the FDA has approved a COVID-19 vaccine, you can expect more employers to require their employees be vaccinated. If you choose not to get vaccinated, the best you may hope for is an employer that requires a weekly COVID-19 test to prove you're not sick (or contagious). As more companies require full vaccination, a more likely outcome is termination. Unless you have a plump emergency savings account to fall back on, losing your job is a scary proposition.
You probably won't be able to collect unemployment
In most states, unemployment benefits are reserved for those who lost their jobs through no fault of their own. Since you are the one who decided against vaccination, you could have a tough time making the case that termination was outside your control. If you quit your job due to a vaccination requirement, you are unlikely to be eligible for unemployment benefits.
You can expect any court case to linger
Some of the same GOP-led states that decry masks are now passing state laws forbidding employers from mandating vaccination. If you expect that to protect you from termination, you may be disappointed. Dueling federal vs. state requirements are destined to land in court and may take years to decide.
Whether you resign or are terminated, don't assume that a court will uphold your right to skip an employer-mandated vaccination either. Overwhelmingly, courts have sided with employers throughout the pandemic.
Plus, there is nothing new about mandates. For example, as smallpox raged across the country in the early 20th century, some employers required proof of vaccination against that disease. And depending on your state, schools may still require proof of routine childhood vaccinations.
You may have an exemption
As with other vaccinations, an employer cannot require you to be vaccinated if you have a physical disability or a sincerely held religious conviction that prohibits vaccination. If that's the case, get all your ducks in a row by gathering documentation where possible and letting your employer know why a vaccination will not work. However, given the number of COVID-19 deaths and how politicized the subject has become, don't be surprised if your employer questions your motives, particularly in the case of religious conviction.
Bottom line
Legally, private companies and government agencies have the right to require that their employees get vaccinated as a condition of employment. You have the right to refuse, but there are no clear legal rights protecting your decision. Further, according to the Congressional Research Service, in Employment Division, Department of Human Resources of Oregon v. Smith, the court held that laws mandating vaccination generally do not violate the Constitution unless they target specific religious groups.
In other words, unless you work for a company that does not require vaccination or one that will allow you to undergo weekly testing in place of vaccination, you may want to reconsider your stance on COVID-19 vaccinations or dust off your resume and begin the search for a new job. Not only could skipping the vaccination have an effect on your health (and the health of others), but it could also have a big impact on your bank account.
View more information: https://www.fool.com/the-ascent/personal-finance/articles/employer-requiring-vaccination-heres-what-to-expect-if-you-refuse/