Ecwid Review 2021: Features, Pricing & More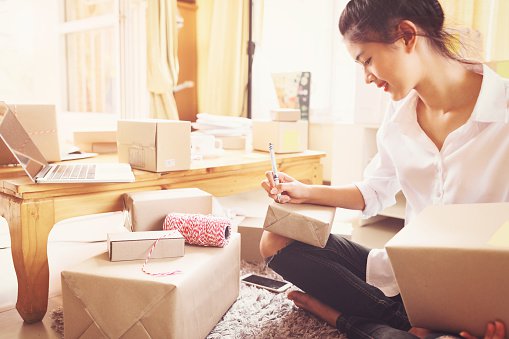 For smaller businesses and solo sellers,

Ecwid answers their ask for an affordable, e-commerce platform. It hits an important sweet spot of the best of website builders and online store builders: more payment and sales options along with premier, dedicated e-commerce tools, without a hefty price tag.
By using Ecwid as a store plug-in, you have the freedom to turn any site into a working e-commerce platform, opening up the customization doors for all the aspects of a top tier sales site, with the ability to track and fine-tune e-commerce KPIs.
---
Who is Ecwid for?
Small-to-medium size businesses will fare best with Ecwid. While it has excellent features and a wide range of options for e-commerce marketing and smart sales, its ability to scale makes Ecwid a great choice for small enterprises.
Ecwid e-commerce fits well into your positioning strategy plan, since it allows you to turn any existing site, already built around your brand or to your needs, into a fully functioning online store.
Plus, if you are not necessarily looking to start an e-commerce empire, its long-term free option may be the right bite-size business choice for you.
---
Ecwid's features
You generally think of site builders or specifically e-commerce website builders when you think of suites of features. But with Ecwid, the add-ons bring a host of features, almost to the point of being overwhelming.
No site, no problem
Since Ecwid is by nature a plug-in, it only becomes functional when added to an existing website.
But if you don't yet have one, or don't feel the need to build something custom just to sell a few products, Ecwid makes use of Instant Site, which lets you create a small online store quickly.
Do note, however, that this limits you to a one-page website, rather than a landing page, so it's only best for tiny online stores.
Digital file sales
Not all sales are physical. Much of what is sold online is in digital form: artwork, audio files, software, movies, design books, etc.
There can be hiccups when selling these items on other platforms if they limit file download sizes.
Ecwid offers the ability to sell file sizes up to 10 GB in size through its plans and, if greater bandwidth is needed, it can work with you on a one-off basis to increase that limit.
Ship on demand
Thanks to Ecwid's access to both on-demand services and dropshipping, you can work as a reseller or even print items to sell. With dropshipping, you don't need the overhead of inventory storage or to ship items yourself.
Once a customer places an order, Ecwid's dropshipping ability allows you to forward that order to the supplier and have them ship it out.
Marketing options
Ecwid understands the need for touchpoints along the full customer journey, from enticing an audience, to nurturing leads, encouraging sales, and so on.
With a full suite of marketing options, you have an arsenal of tools for increasing customer retention and the customer lifetime value.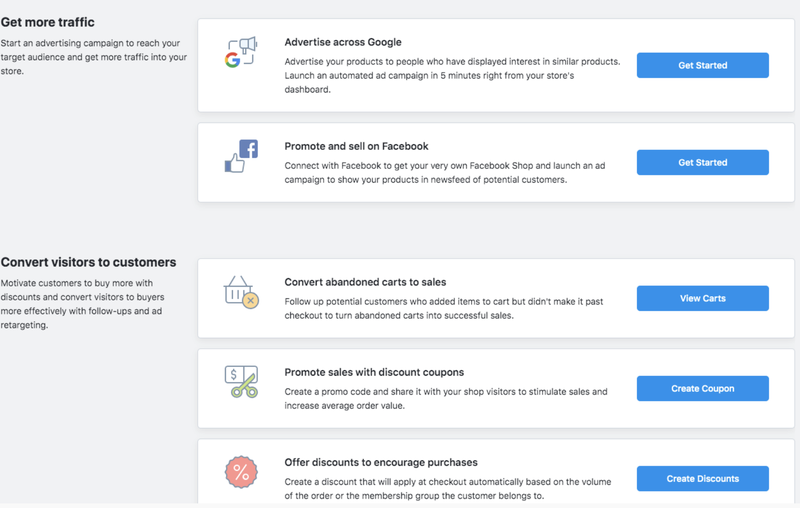 Within Ecwid, for example, you can create coupons to promote sales. You can also cross sell your products on social media such as Facebook or create paid Google ads, giving you increased visibility across a wide range of potential customers.
Payment integrations
The most important part of an e-commerce site is, of course, selling. When it comes to receiving payment, Ecwid has over 50 different payment integrations, including Square, Stripe, Paypal, and many more.
Bulk inventory uploads and updates
If you need to upload a number of items into your sales database at once, that's no problem. Similarly, if you need to make updates to existing inventory, you can make adjustments en masse.
This platform is super helpful as you scale and grow, and as product positioning strategies change.
Tax calculations and shipping assistance
Things get really sophisticated when it comes to taxes. What can typically be a pain in calculations, Ecwid does automatically by analyzing a customer's IP address and charging location-based taxes.
Similarly, determining shipping costs and prep can be a pain, but Ecwid syncs with local and national shippers and calculates those costs for you, too.
Assisted setup
While the top two pricing plans give you direct setup assistance in the form of a consultant, even the free plans make it easy to begin.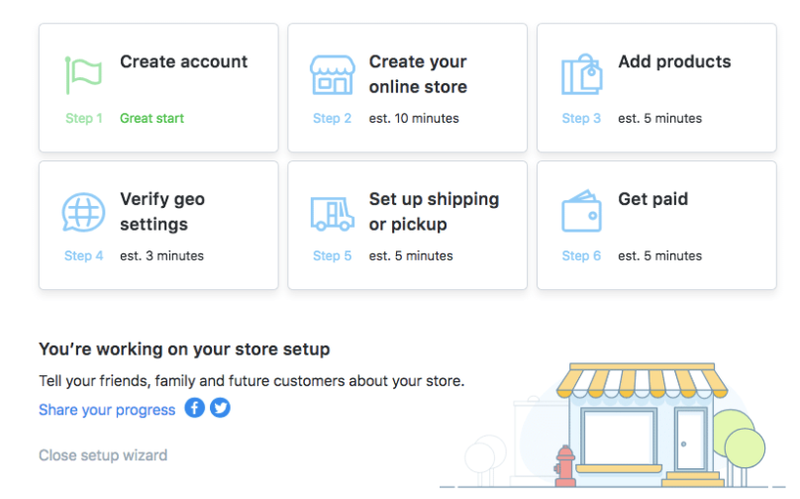 From the start, your dashboard shows you just what steps you need to take and also how long each part of the process is expected to take.
---
Ecwid's ease of use
While Ecwid delivers on many great capabilities, it really wins a lot of people over with its ease of use. It's not designed to make things complicated or more nitty-gritty than they need to be.
The hardest part comes with the actual setup, which, as a plug-in, involves copying and pasting its code into your existing site's back end.

If you're like me and the mere thought of touching code sends a shiver down your spine, you can feel a bit more at ease knowing there are some very useful checklists and video tutorials available.
Once installed, though, adding products and editing pages is as simple as clicking and typing or uploading. You have a side toolbar, like most other software options, so there's nothing new or confusing there, and everything is labeled and organized to be helpful.
---
Ecwid's pricing
When it comes to cost, the Ecwid pricing has an immense advantage: it's free. Beyond a free trial, you can opt for the long-term, $0 option of Ecwid plans.
There are limits, though, such as maxing you out at ten items and limited theme choices. However, if you only plan on doing very light selling, an Ecwid online store could be the perfect way to go. And, you don't have to cough up cash upfront.
If your business has a more robust sales and marketing plan, though, Ecwid gives you the option of their very reasonably priced Venture plan.
For only $15/month, you can list more products and you get access to enhanced features. It's pretty comprehensive, too, so you most likely won't need to scale up for a while. They also offer two additional plans, Business and Unlimited, which offer an expanded feature set.
---
Ecwid's support
In addition to many other helpful resources, Ecwid also offers live-chat support for the Venture plan and above, with fast response times and highly knowledgeable representatives. Free plans can use the email support system.
With Business and Unlimited plans, though, you really see the extra support kick in. Both these options provide phone support access as well as dedicated consultation support time to set up your store.
---
Benefits of Ecwid
With Ecwid, you get versatility and customizability, so you can flex their e-commerce capabilities to meet your needs.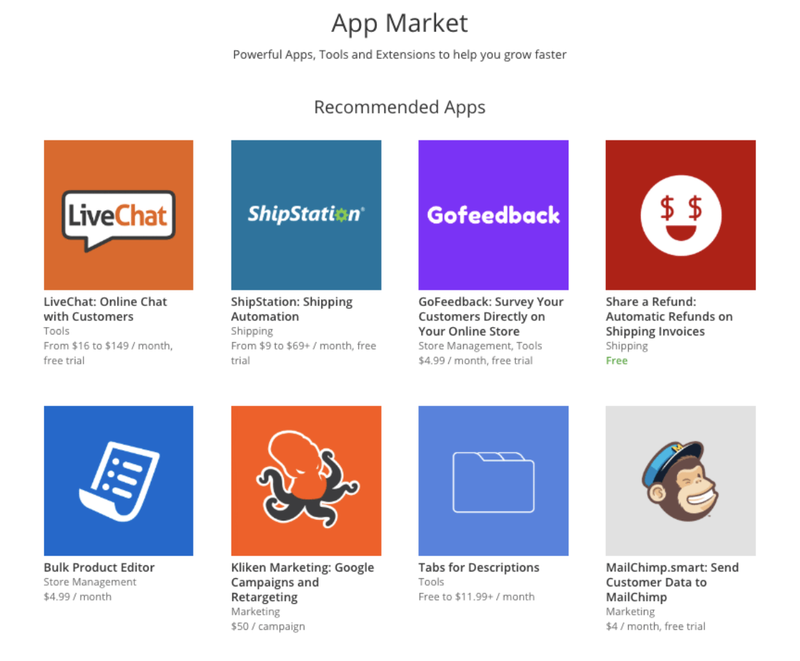 If there is something not available in Ecwid out of the box, you can likely find a handy app or extension. Ecwid is dedicated to offering an array of features, and they take pride in their extended additional capabilities.
---
A surprisingly well-built contender
Ecwid may not be the name you hear most when it comes to e-commerce, but don't let its underdog status deter you. This little plug-in packs a lot of punch, and the company's always evolving.
Recent URL updates have immensely boosted their SEO prowess and even let you create deep links to send customers to specific products directly.
Ecwid is a smart and affordable "best of all worlds" option if you have an existing site. You'll be able to create blogs, newsletters, galleries, etc. In addition, you have access to advanced capabilities such as e-commerce focused emailing, shipping, sales analytics, and more.
View more information: https://www.fool.com/the-blueprint/ecwid-review/