Drupal vs. Joomla: Which Is Better in 2021?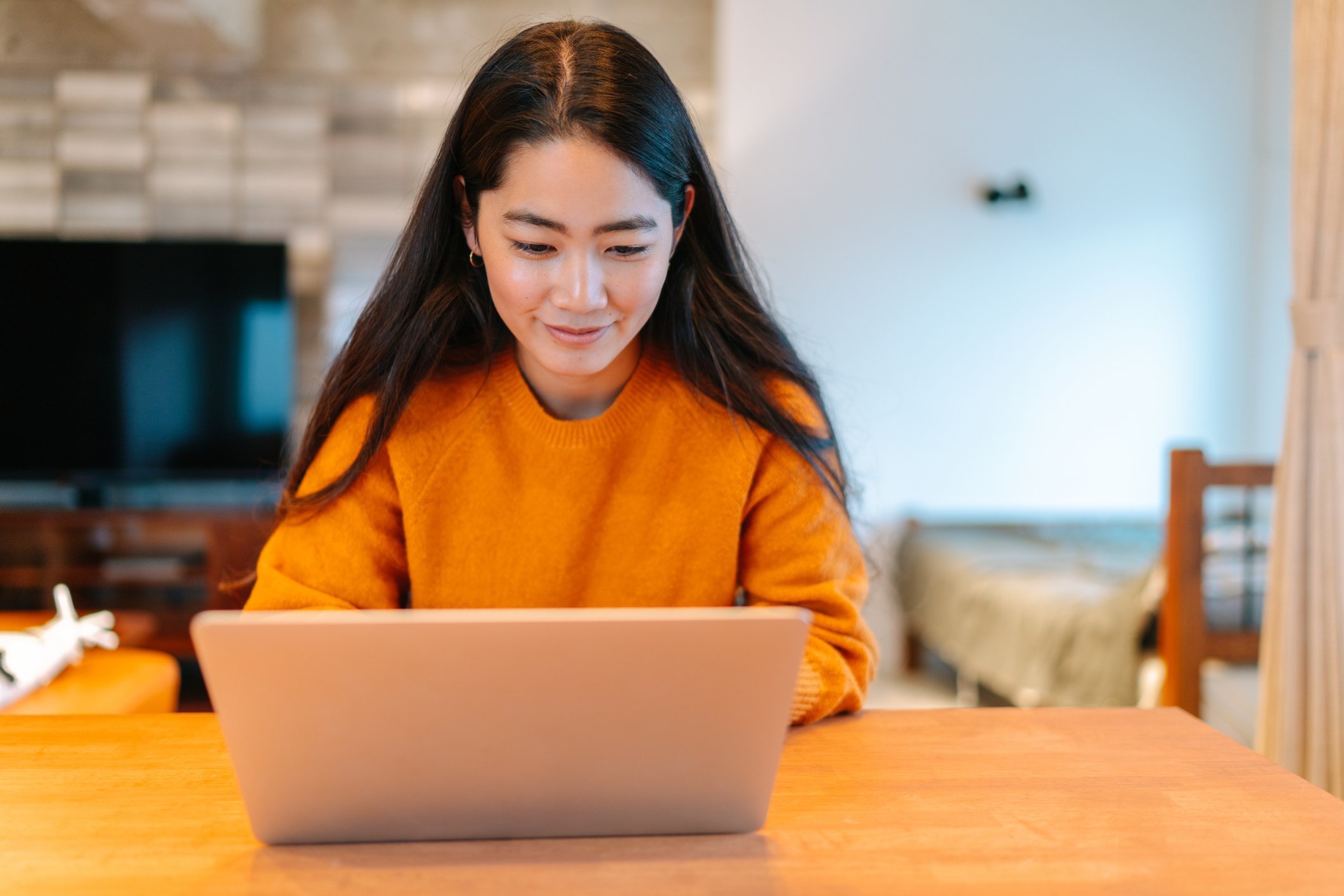 Two of the internet's most prominent content management systems,

Drupal and

Joomla, have been around in the web-building world for some time and have evolved over the years to become more industry expansive as well as more welcoming and inclusive of newer or more inexperienced users.
Both systems have fans and haters, but which is the better fit for your business? We'll take a look at all the crucial qualities such as features, usability, and customer support to declare a winner round-by-round.
---
Drupal vs. Joomla: An overview
The Joomla and Drupal platforms share many similarities. However, there are certain undeniable capabilities that a CMS system needs that determine whether Drupal is a top choice or if you should explore alternatives to Drupal.
While both content management systems certainly have their advocates, a lot of it comes down to personal preference and the simplicity of use for small businesses rather than experienced developers.
Who is Drupal for?
Drupal is a bit of a heavy lift to start, requiring a developer or at least someone with coding knowledge. However, its expansive and customizable capabilities and high bandwidth make it an excellent choice for large organizations or enterprises needing multiple functionalities.
Who is Joomla for?
Joomla started as a basic platform for blogging but has since expanded to be a key industry player. It takes a bare-bones approach, offering limited functions and aesthetics.
It works best for less complex sites (whether for accessibility, straightforward functions, or plain looks) that don't rely on SEO.
---
Drupal vs. Joomla: Features
The features of a CMS are the meat of the system, so having the right suite of capabilities makes a world of difference when building a website.
What Drupal offers
Drupal's features are rather standard, but they encompass a wide range of needs and do the job well.
For one, the platform has remarkable reliability, with few crashes and bugs that are quickly patched. Drupal also offers drag-and-drop building, so content creation is easy. It also has intuitive abilities to optimize pages for either desktop or mobile viewing.
Aside from pages that are easy to edit, Drupal also has advanced authoring capabilities, including built-in commenting with customizable fields and moderations.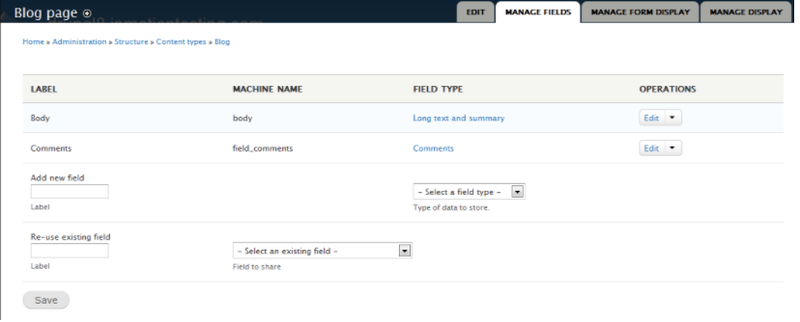 What Joomla offers
When it comes to features, Joomla isn't exactly known for being expansive. It's a plain CMS, but what it does offer, it has a solid handle on.
It supports multiple languages and translations for businesses that have sites hosted globally. Joomla also has advanced custom user permissions, so different users can access different capabilities.
Results
Winner: Drupal
Unfortunately, Joomla is just too sparse and plain when it comes to out-the-box features, so Drupal wins this round.
---
Drupal vs. Joomla: Support
Setting up a website as a beginner can be overwhelming, so having the right support is key. Whether it is a live chat, a forum, or just a friendly customer representative, good support should be part of the site-building experience.
What Drupal offers
Drupal has no account managers or customer representatives, so there is no traditional route for reaching out. However, a large community of experienced designers, developers, and coders act as a knowledgeable network to answer questions.
There is also an active help channel on Slack, which makes accessing assistance pretty easy.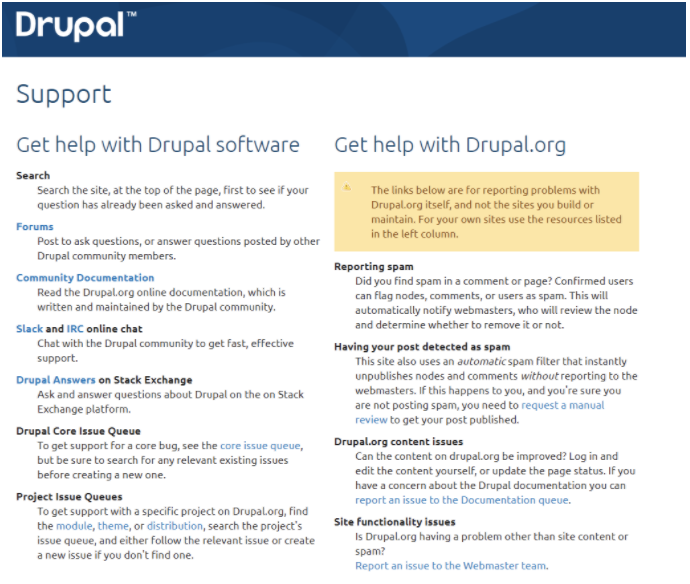 What Joomla offers
As an open-source software, Joomla also doesn't have customer service agents. However, like Drupal, there is an extensive network of developers running community forums to help, in addition to online resources and directories.
Results
Winner: Drupal
The dedicated Slack channel makes finding help streamlined and pushes Drupal over the top to win this category.
---
Drupal vs. Joomla: Ease of use
Managing content and website sections should be as easy as possible and consume as little time as possible. Navigating the back end and accessing tools and permission should be a breeze even for non-coders.
What Drupal offers
There's no beating around the bush: Drupal does require a lot of work to get it up and running.
Because it can be so well customized for you, it takes a bit of coding right off the bat. If you aren't super tech-savvy, you may need a developer's help.
However, once it's set up, it is intuitive to use and has seamless navigation. Your dashboard itself can be set up just as you like, making its use that much easier.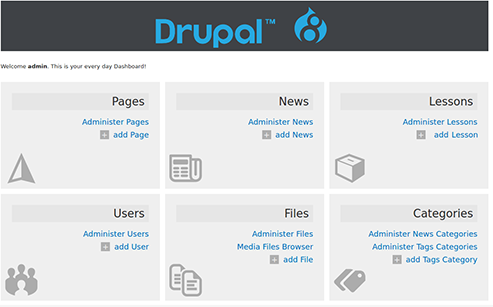 What Joomla offers
Similar to Drupal, Joomla requires heavy lifting to build, with coding and development knowledge needed. Once set up, it is also fairly easy to navigate with its point-and-click layout and its linear design for navigation, editing, publishing, and updating.
Joomla is still a bit tricky when it comes to adding any other extensions, starting SEO practices, integrating customizations, etc. The extensions themselves involve some elbow grease as you need to download them separately and then upload them back into Joomla through various steps, often encountering bugs. And because Joomla is so bare-bones, you more than likely will need to upload multiple extensions.
Results
Winner: It's a tie!
Because of the intricacies of building both systems, it's a tie for usability.
---
Drupal vs. Joomla: Pricing
The bottom line of budgets is terribly important in any situation, so pricing is a big part of the decision-making process.
What Drupal offers
Drupal is an open-source software, which means that it is free to download, use, and maintain. For a $0 price tag, you get access to a pretty sophisticated system that lets you customize it just as you like.
Keep in mind that adding apps and extensions, themes, and hosting needs to the system will bring up the final cost.
What Joomla offers
Joomla is also open source, so it is also a free software to download and use. Just as with Drupal, additional features, hosting, and add-ons can come at an additional cost.
Also, if you need to hire a developer to build or maintain your Drupal site, that will be an extra cost as well.
Results
Winner: It's a tie again!
With both CMS platforms being free and open-source, this round is a tie.
---
Drupal vs. Joomla: Integration with other software
A good CMS plays well with others, expanding its own capabilities. Integrating with other business tools, apps and plug-ins should help scale your website as it grows.
What Drupal offers
Drupal is widely known for being highly customizable. It has over 16,000 additional modules that you can install to build the type of content management system you actually need, including SEO management, social media integrations, and even upgraded maximum security.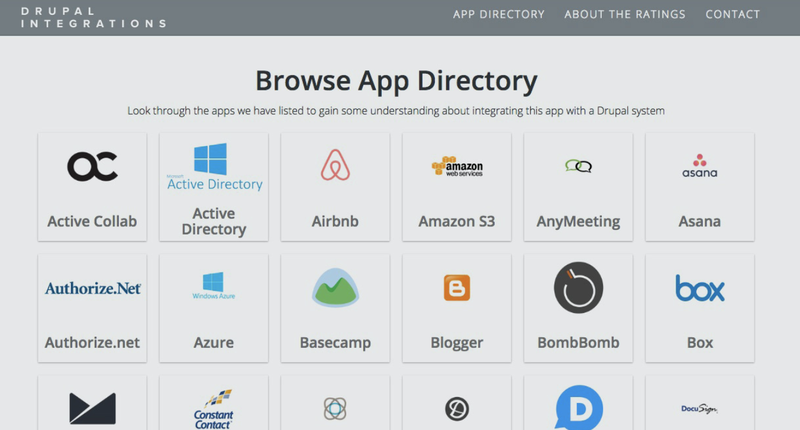 What Joomla offers
Joomla also offers third-party extensions, which it sorely needs thanks to its sparse nature. You can add in SEO capabilities, post-liking tools, forms, reviews, and more through its directory. However, the total options for integration are somewhat limited.
Results
Winner: Drupal
Drupal simply has more integrations available, so it wins for integrations and the option to expand its features.
---
Drupal vs. Joomla: Security
You need your site to be safe and secure for website visitors both so they can feel confident visiting, and so you know your own data is protected.
What Drupal offers
Drupal routinely posts detailed security reports on its website. Its developers have a speedy response time for any problems that arise and patch security issues quite quickly, as Drupal takes security very seriously.
With sites that are tightly controlled, it also implements updates regularly. Its coding team is exceptionally fast, making Drupal sites less prone to hacking than others and, for that reason, a go-to choice for government sites.
What Joomla offers
Joomla does not have a dedicated security team at the ready. It does offer security plug-ins, but you are responsible for installing, updating, and maintaining them as separate extensions, which involves keeping an eye out on their performance and over any security fails.
Results
Winner: Drupal
Drupal's team is wicked fast and fixes security issues as part of their basic network, giving Drupal the edge in security.
View more information: https://www.fool.com/the-blueprint/drupal-vs-joomla/