Despite Stimulus, U.S. Poverty Rate Reaches Highest Level Since the Start of the Pandemic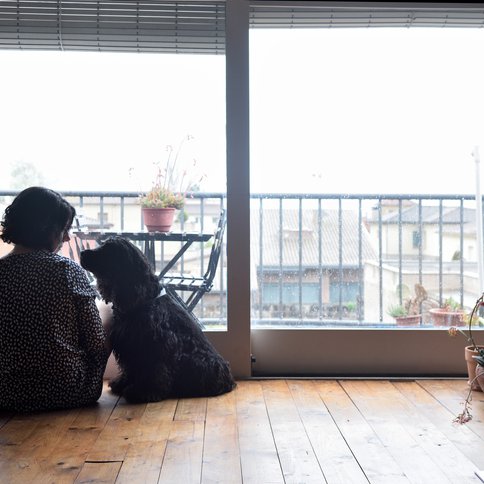 Poverty was a problem in the U.S. well before the start of the coronavirus pandemic. But the ongoing crisis certainly hasn't helped the situation.
Over the course of the past year, millions of Americans have lost their jobs, and many have seen their income drop as the pandemic forced businesses to shutter and consumers to stay home. And while the jobless rate has come down since peaking last April, it's still considerably higher than it was before the pandemic began.
The availability of coronavirus aid has been a lifeline for many Americans during the ongoing crisis. At this point, three rounds of stimulus checks have hit Americans' bank accounts, and there's been a host of other aid programs and benefits, including:
But in spite of all that aid — and despite the fact that the jobless rate is now much lower than it was a year ago — the U.S. poverty rate has increased. Between February and March of this year, the poverty rate went up by 0.5 percentage points to 11.7%, representing the highest level since the pandemic began. And that could make the case for extra aid going forward.
Revealed today: Access our expert's top cash-back credit card pick that could earn you upwards of $1,300, all with no annual fee.
One email a day could help you save thousands
Tips and tricks from the experts delivered straight to your inbox that could help you save thousands of dollars. Sign up now for free access to our Personal Finance Boot Camp.
By submitting your email address, you consent to us sending you money tips along with products and services that we think might interest you. You can unsubscribe at any time.
Please read our Privacy Statement and Terms & Conditions.
Will Americans be in line for more relief?
While it's true that jobs have been opening up and the economy is showing signs of a recovery, people who were straddling the poverty line before the pandemic may have since been plunged below it. One issue that may get lost in the narrative of widespread aid is that many of the benefits available during the pandemic haven't applied to those who were living in poverty, or close to it, before the crisis erupted.
Take unemployment benefits for example. Not only have benefits been extended several times, but they've also been boosted at different levels throughout the coronavirus crisis. But some people, including those who were already living in poverty, may not have been eligible for jobless benefits. To qualify for unemployment, you have to meet an earnings minimum. (The number varies from state to state.) But extremely low earners who were living in poverty before the pandemic may not have been eligible for jobless benefits because they weren't making a high enough wage.
At this point, a lot of people are wondering whether there will be an additional aid package or round of stimulus checks to follow the recently signed $1.9 trillion American Rescue Plan. At this point, it's too soon to say whether either will happen. But if there is another aid package, let's hope that it does a good job of reaching those people who are truly in a financial crisis.
Given that many lawmakers criticized the American Rescue Plan for being too expensive and broad, there's a good chance that any future aid will be more targeted than what we've seen in previous rounds. But lawmakers may want to really hone in on those households whose income puts them below the poverty line — especially if that percentage continues to grow in the course of the year.
View more information: https://www.fool.com/the-ascent/personal-finance/articles/despite-stimulus-us-poverty-rate-reaches-highest-level-since-the-start-of-the-pandemic/