Bullhorn ATS Review 2021: Features, Pricing & More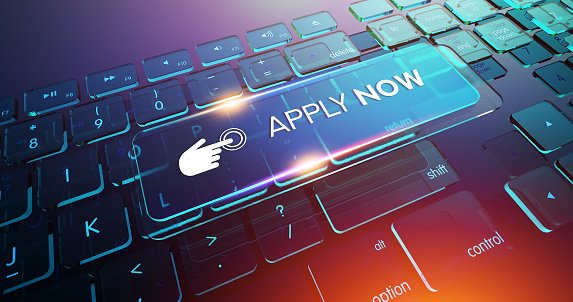 Building strong relationships is a key part of any recruiter's job and crucial to sourcing the best candidates. But third-party recruiters must not only manage relationships with candidates; they also need to build solid relationships with the companies that engage them to hire new employees.
That's why when considering the best applicant tracking systems, third-party recruitment firms and staffing agencies require different functionality than in-house recruiters. Does Bullhorn applicant tracking system (ATS) provide what recruitment agencies need to keep customers and candidates happy? Find out below.
---
Who is Bullhorn ATS for?
Bullhorn ATS is aimed at third-party staffing and recruiting organizations that source and hire candidates for multiple companies, rather than in-house recruiters who hire candidates solely for their own company.
Bullhorn is designed for recruiters who maintain many relationships with both candidates and their own customers (the companies that contract their services). It helps them build and improve these relationships and more quickly and easily attract, source, screen, shortlist, interview, and hire candidates.
It's suitable for all business sizes, from small recruiting companies with one or two recruiters, up to huge staffing firms with hundreds of recruiters.
---
Bullhorn ATS's features
Bullhorn ATS's email integration, relationship analytics, dedicated mobile app, and reporting functionalities that cover each stage of the hiring process help it stand out from its competitors.
Email integration
Third-party recruiters have to keep track of many different job roles, companies, and candidates, and they spend a lot of time reviewing and answering emails. It's time-consuming to manually download attachments and enter data from these emails into recruiting software.
Bullhorn ATS integrates with your email system, something few staffing solutions offer. It automatically tracks all the emails you send and receive from candidates and customers. You don't have to copy and paste emails to track conversations.
Bullhorn ATS also provides a widget that lets you see ATS data without leaving your email system. When you click on an email from a candidate, you can see details such as their resume, application history, social media profiles, and any notes you've made.
You can automatically take actions from the email widget, such as parsing their resume into the system instead of having to copy and paste or upload it.
When you click on an email from a customer, you can see all the open jobs you're recruiting for. If you click on their profile, you'll be taken to the ATS where you can carry out more tasks and get more information.
Relationship analytics
Building relationships with your clients is one of your most important tasks. You need smooth communication and the ability to get in touch when you need to move the hiring process along.
The Bullhorn staffing solution helps you streamline your processes and check the health of your relationship with your client through its relationship analytics tool called Pulse. This tool analyzes your email communication and tracks key HR metrics such as:
Most responsive contact
Best time to email contacts
Email and phone conversation activity
The flagged email functionality lets you track keywords that appear in emails, even if they aren't sent directly to your account. For example, if you track the keyword "invoice," you can see if a customer you are hiring for has an issue with their invoices and you need to hold off on contacting them.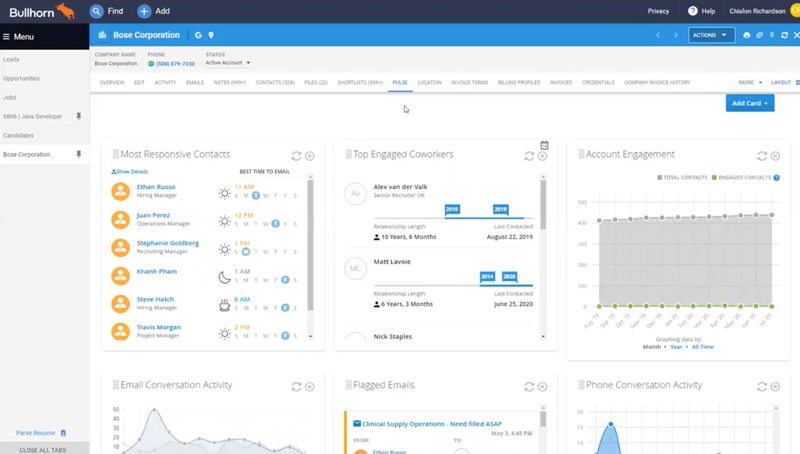 Sourcing
When you work for a third-party recruitment company, you need to quickly source the best candidates to stay ahead of your competitors and build a robust talent acquisition process. Bullhorn ATS helps you source candidates organically and build a pool of talented candidates that you can dip into later.
To source candidates organically, Bullhorn ATS can build a careers portal so candidates can easily view and apply for your open positions. You can also publish open positions to job boards and social media profiles.
To help build your candidate pool, Bullhorn parses resumes to populate important fields. You can then search these results using keywords or filter them by:
Candidate status
Date available
Location
Custom fields
If you work in a regulated industry, such as healthcare, you can search by credentials. You can also source candidates by searching external job boards from within the system.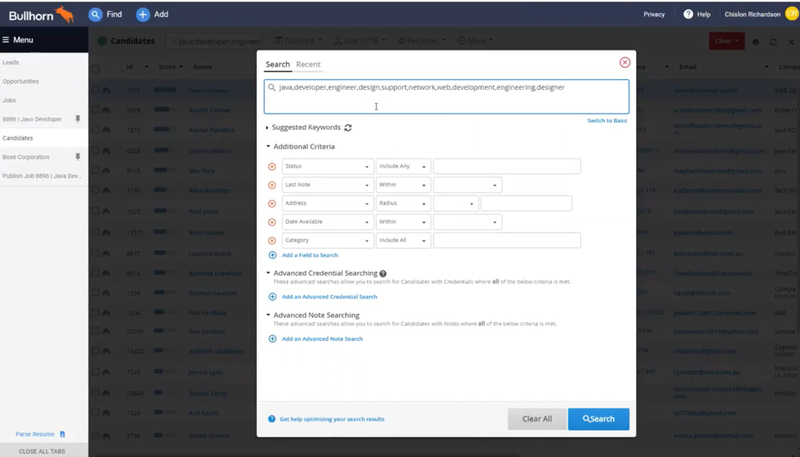 Once you've found a candidate, you can review results without leaving the search screen and — through Bullhorn's LinkedIn recruiter integration — get a live view of candidates' LinkedIn profiles.
Bullhorn's sourcing capabilities don't compare to the likes of other ATS such as Workable in terms of creating targeted campaigns to attract passive candidates and manage talent, but they will still help you speed up your sourcing efforts.
Candidate screening
Once you've sourced your candidates, you often need to take steps before you can hand them off to your clients, or move them along the hiring process, if you're handling the full recruitment cycle. These steps are completely customizable to the steps you and your client need to take.
For example, you can carry out background checks, collect credentials, and run skills tests. Once you've selected the best candidates, click to create a shortlist that can be sent to the client.
Or you can continue with the recruitment process by scheduling an interview and creating the documents to make the candidate an offer — you have the flexibility to follow your own workflow rather than a predefined order of steps.
Bullhorn's other products — which are separate solutions that you can integrate for additional functionality — let you carry on the process through to typical strategic HR tasks, such as time tracking, payroll, and billing, and invoicing.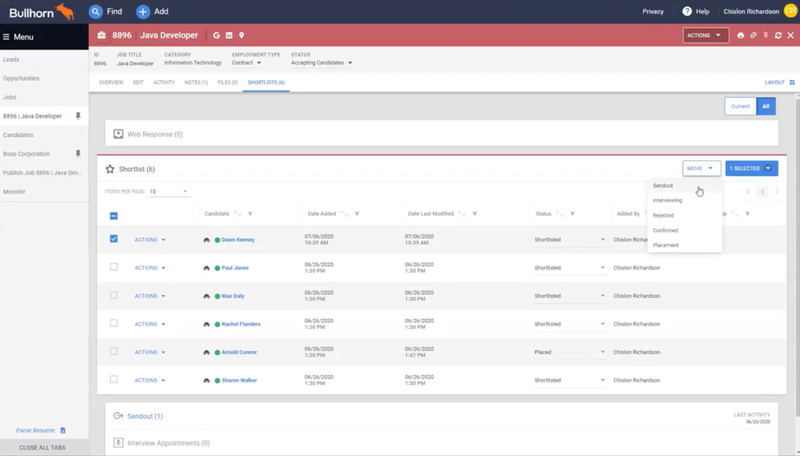 Bullhorn's reporting functionality lets you track each of the different steps, discover where candidates are dropping out, and tweak any areas needing your attention.
Mobile recruiting
Bullhorn ATS provides a standalone mobile application that lets you run the entire recruiting cycle directly from your phone.
It's designed to provide a mobile-first experience, rather than a mobile copy of the website and provides all the same functionality, from creating job posts to analyzing relationships to sourcing candidates.
The Bullhorn mobile app for Android and iOS is useful for third-party recruiters who have to travel to meet clients or candidates and want to access resumes and applicant information on the go, while also entering notes immediately after screening candidates instead of having to wait until you get back into the office.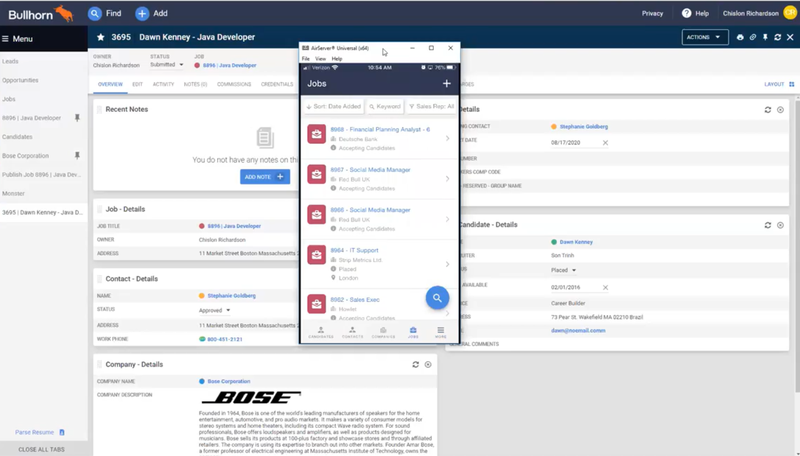 ---
Bullhorn ATS's ease of use
Bullhorn ATS's simplified left-hand navigation menu lets you quickly jump between different functions, whether that's screening candidates or managing jobs. Within each of these menu options, another menu, along the top, points you toward additional features.
This is configurable, so you can add or remove steps and features you don't need. It can feel overwhelming at first, because a lot is packed into each menu.
For example, with activity, emails, notes, contacts, files, shortlists, and Pulse (relationship analytics) forming one menu, there are many options covering a broad range of functionality in one place. Bullhorn provides virtual and on-site training to help you scale the learning curve.
Using the functionality is a smooth and easy process. It's intuitive and easy to get from one step to the next. The search function at the top can guide you toward the next best action if you're struggling to find it.
Most of Bullhorn's customers are already using a staffing solution, so the company can handle the data migration for you, ensuring minimal downtime.
---
Bullhorn ATS's pricing
Bullhorn pricing is not publicly available; it creates quotes according to the specific needs of each individual recruiting company and number of users. However, there are four pricing plans with increasing feature sets:
Team
Corporate
Enterprise
Enterprise Plus
LinkedIn integration is not available on the Team plan, while the Pulse relationship analytics functionality is only available with the Enterprise plans.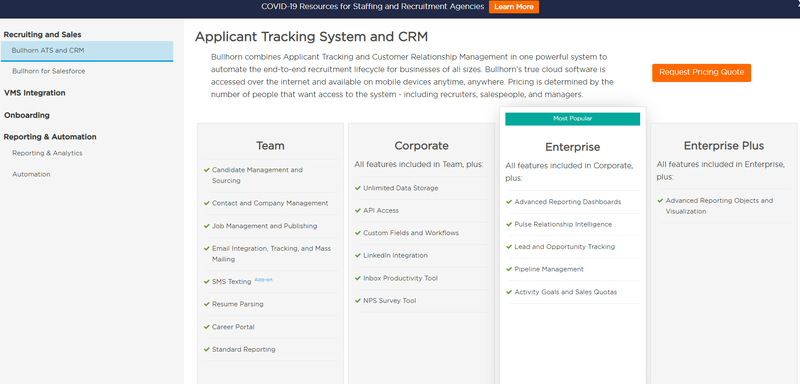 ---
Bullhorn ATS's support
Bullhorn provides free support for all customers. This includes email support and a help center comprising short videos, quick tutorials, and in-depth articles. Bullhorn also runs monthly webinars on features and recruiting topics.
Bullhorn ATS's 24/7 phone support sets it apart. Most companies only cover a limited number of hours per day, with no weekend phone support. If you're outside of the U.S., this may mean phone support is often not available at convenient times.
You can also live chat with a member of the Bullhorn team for a quick answer.
Enterprise customers get their own dedicated support agent, so they can get help without having to spend time waiting for an email response or get through to a rep on the phone.
---
Benefits of Bullhorn ATS
Bullhorn ATS helps you create better relationships by streamlining and optimizing the communication process. You can more easily keep on top of the mountain of emails you receive both from candidates and companies you're recruiting for.
---
Recruiting and reporting
Bullhorn ATS is strong in two feature sets: relationship management and reporting. Its relationship analysis functionality is useful for third-party recruiters who need to maintain relationships with both their clients and candidates.
Tracking the performance of each step of the recruitment process means you can easily identify areas for improvement, while the mobile app helps you better manage processes while working off-site.
The combination of these interesting and unique features makes Bullhorn ATS an attractive prospect for staffing agencies.
View more information: https://www.fool.com/the-blueprint/bullhorn-ats-review/