Biden Warns You Could Lose Unemployment if You Turn Down Job Offers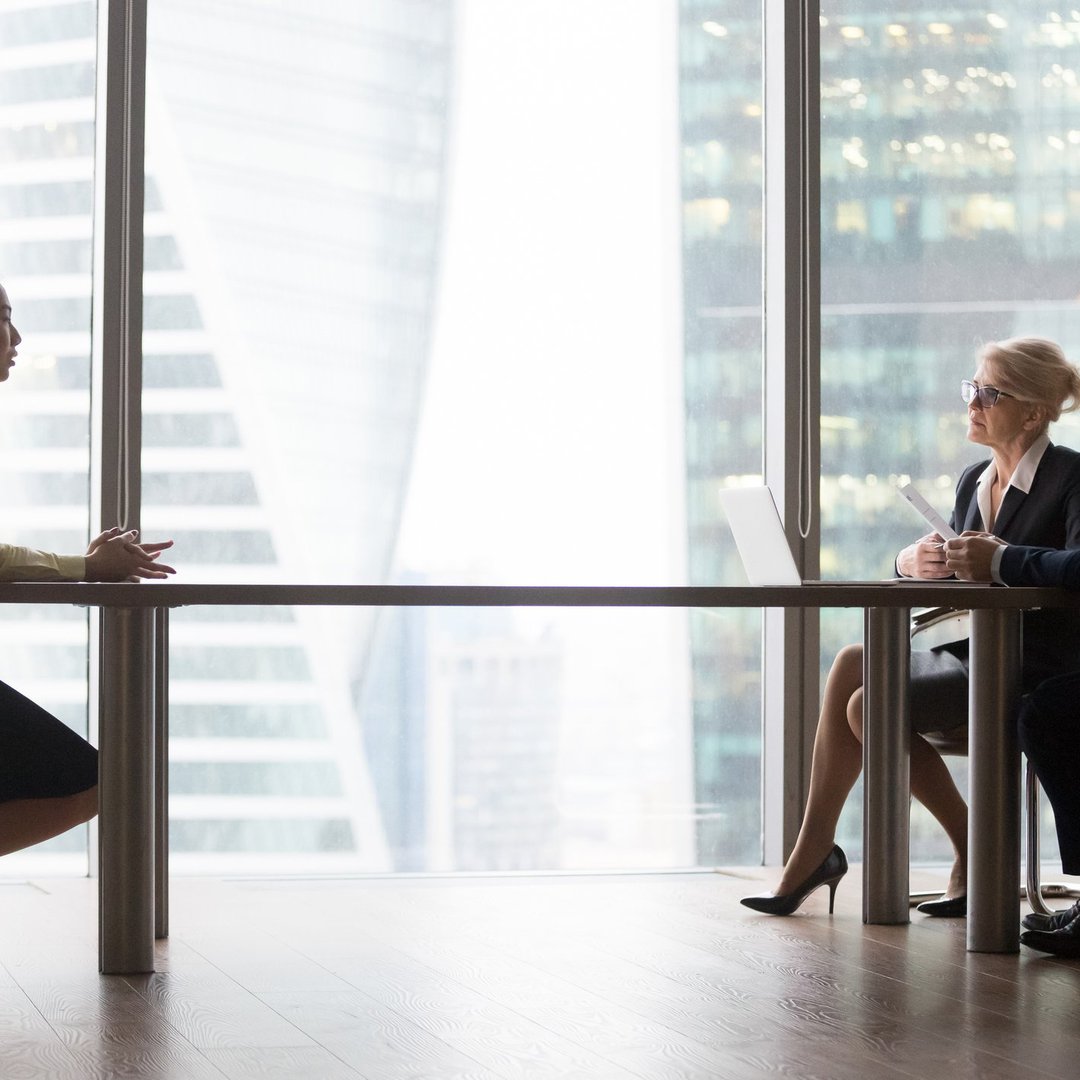 Across the United States, millions of Americans are still receiving unemployment benefits after losing work during the COVID-19 pandemic and resulting lockdowns. And most out-of-work individuals aren't just getting their standard unemployment benefits.
That's because the American Rescue Plan Act, which was signed into law in March of 2021, offered an extra $300 in weekly unemployment benefits through September.
These boosted unemployment benefits have caused some concern among critics who believe that the additional money will deter people from going back to work. And, a growing number of states have now moved to end boosted unemployment benefits ahead of schedule out of concern that they are making it difficult for companies to hire and the economy to recover.
As some states begin to reduce benefits, President Joe Biden has pushed back on claims that the additional unemployment money is affecting the country's ability to reopen after more than a year of business closures. However, the President is also taking action to make clear that workers who turn down suitable work can't keep getting unemployment checks.
One email a day could help you save thousands
Tips and tricks from the experts delivered straight to your inbox that could help you save thousands of dollars. Sign up now for free access to our Personal Finance Boot Camp.
By submitting your email address, you consent to us sending you money tips along with products and services that we think might interest you. You can unsubscribe at any time.
Please read our Privacy Statement and Terms & Conditions.
The Biden administration makes clear that refusing work isn't an option
Recently, the White House released a comprehensive fact sheet on additional steps the administration is taking to make it easier to get people back to work. Some of those steps involve clarifying the rules of the unemployment benefits program to make it clear that workers cannot turn down suitable work and continue to receive benefits.
Specifically, the Labor Department will be sending a letter to states detailing the following specific rules:
Employees who refuse a suitable offer of unemployment will no longer be eligible for benefits.
An unspecified general fear about COVID-19 is not a suitable reason to turn down a valid offer of employment.
States should reinstate work search requirements if health and safety conditions make that possible. Earlier coronavirus relief legislation required states to temporarily waive requirements that people search for work in order to be eligible for benefits. While 29 states have restored work search mandates, others haven't yet done so. The administration wants to work with them to reinstate this requirement to look for work.
However, workers can continue to receive benefits if they turn down a job for a COVID-19 related reason that Congress specified is a legitimate one. These include:
Workers offered jobs at worksites that are not complying with either federal or state health mandates
Workers who have children at home who are unable to attend school as a result of the pandemic.
The Biden administration has also made clear that workers are not permitted to misreport COVID-19 related reasons for turning down suitable work.
If you're unemployed, make sure you understand the rules
Although Biden has indicated that he doesn't believe many Americans are choosing not to work because of expanded unemployment benefits, these new guidelines make clear that doing so isn't acceptable.
For those who are currently receiving benefits, the Labor Department's new guidance to states could mean increased scrutiny regarding continued eligibility for unemployment. It's crucial you know the rules, follow your state's requirements when searching for work, and don't turn down a job without a valid reason.
Otherwise, you could find yourself in a difficult situation if unemployment benefits stop being deposited into your bank account and you don't have a paycheck to replace them.
View more information: https://www.fool.com/the-ascent/personal-finance/articles/biden-warns-you-could-lose-unemployment-if-you-turn-down-job-offers/