Biden Executive Order Aims to Expedite Stimulus Payments for 8 Million Recipients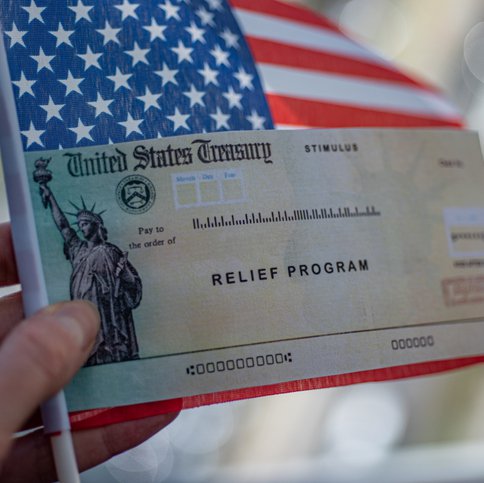 Many Americans have been in dire financial straits since the coronavirus pandemic began. Millions have lost their jobs, while others have wiped out their savings in an effort to stay afloat.
Now there has been some relief in the form of stimulus checks. So far, two rounds of payments have gone out — $1,200 payments under the CARES Act and a more recent round of $600 payments that was approved in late December. But some people who were eligible for those stimulus payments haven't yet received them.
Thankfully, President Joe Biden is working to make things right. On Jan. 22, he issued an executive order directing the Treasury Department to reassess its delivery structure for stimulus payments to ensure that all of those who are entitled to that money get it as quickly as possible.
One email a day could help you save thousands
Tips and tricks from the experts delivered straight to your inbox that could help you save thousands of dollars. Sign up now for free access to our Personal Finance Boot Camp.
By submitting your email address, you consent to us sending you money tips along with products and services that we think might interest you. You can unsubscribe at any time.
Please read our Privacy Statement and Terms & Conditions.
Americans can't afford delays
It's estimated that 8 million eligible Americans did not receive their initial $1,200 stimulus payments under the CARES Act — money that some people got in the spring of 2020. What's more, anyone who didn't receive a stimulus payment under the CARES Act may have been excluded from the more recent $600 round as well.
The Treasury Department can help fix the situation by creating a way for people to claim their payment online if they haven't received it yet — and by establishing better communication channels so more eligible recipients understand they're entitled to that money. For the most part, this applies to very-low-income households because many don't have the tools or technology to follow up.
Last year, the IRS created an online tool (which, as of this writing, is closed) that allowed people who don't file a tax return to register their bank account details. That way, the agency could send out stimulus payments via direct deposit like it did for filers who already had their information on record. But an internet connection is needed to use that website, and that's something not all households have. Biden is now pushing the agency to update its online tool to make it compatible with mobile phones and easier to use for non-English speakers.
Meanwhile, those who didn't receive a stimulus payment but think they're entitled to one should claim that money as a tax credit on their upcoming returns. Specifically, they should look out for the Recovery Rebate Credit. But again, not everyone files a tax return, and very low earners aren't required to, so that won't put stimulus money into the pockets of everyone who needs it.
Another problem is that the IRS has delayed the start of this year's tax-filing season to Feb. 12, whereas the agency normally starts accepting tax returns at the end of January. It usually takes the IRS about three weeks to issue refunds for returns that are filed electronically (refunds for paper returns generally take twice as long). But this means that those who claim their missing stimulus money as a credit may not see it until March at the earliest.
What's more, filers who claim the Earned Income Tax Credit (EITC) — a credit specifically designed for low-income households — will automatically see their refunds delayed. Due to high levels of fraud associated with this credit, the IRS is required by law to withhold refunds for several extra weeks. But in these cases, the IRS must delay the entire refund, not just the portion associated with the EITC, so anyone claiming stimulus cash in refund form may need to wait even longer.
Americans deserve their money now
The two rounds of stimulus checks have come in response to a crisis. And when there's a crisis at hand, delaying aid can be devastating to those who need it the most. Thankfully, Biden is taking steps to help ensure that those who are due a stimulus payment get the money they're entitled to. He's also pushing for a follow-up round of $1,400 checks to help struggling Americans better cope with the financial fallout of the pandemic.
View more information: https://www.fool.com/the-ascent/personal-finance/articles/biden-executive-order-aims-to-expedite-stimulus-payments-for-8-million-recipients/