AOC Has Some Issues With Biden's Stimulus Plan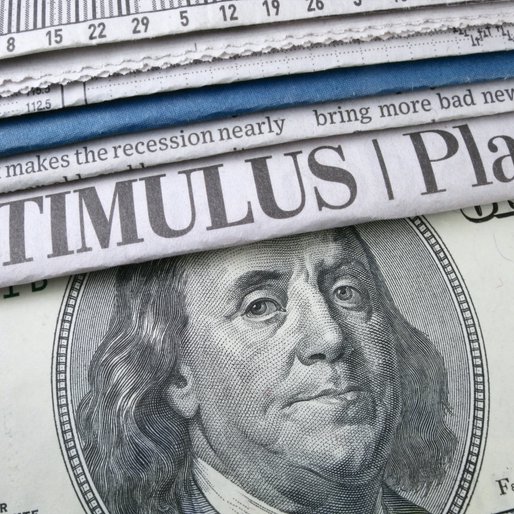 On Thursday, President-elect Joe Biden introduced a $1.9 trillion coronavirus stimulus plan. Called "The American Rescue Plan," Biden's proposal includes a $1,400 stimulus check for most Americans, an extra $400 in weekly unemployment benefits, an expanded child tax credit, an increase in the federal minimum wage to $15 per hour, as well as money for schools, coronavirus testing, and vaccine distribution.
While the incoming president's plan includes several long-standing Democratic priorities, including more than doubling the minimum wage, there are early signs that the progressive left may feel it doesn't go far enough. In fact, Representative Alexandria Ocasio-Cortez, a strong voice for the liberal wing of the Democratic party, has already highlighted several aspects of Biden's proposal that she'd prefer to see modified.
One email a day could help you save thousands
Tips and tricks from the experts delivered straight to your inbox that could help you save thousands of dollars. Sign up now for free access to our Personal Finance Boot Camp.
By submitting your email address, you consent to us sending you money tips along with products and services that we think might interest you. You can unsubscribe at any time.
Please read our Privacy Statement and Terms & Conditions.
AOC noted two areas of concern in Biden's plan
Representative Ocasio-Cortez (better known as AOC) tweeted about the Biden administration's coronavirus relief plans. She retweeted a reporter from The Washington Post who posted that AOC believed Democrats should pass an additional $2,000 check — not just a $1,400 check that combines with the recent $600 payment. The reporter quoted a comment AOC made saying, "$2,000 means $2,000. $2,000 does not mean $1,400."
Her comment about $1,400 vs. $2,000 was in reference to the Democrats campaigning on providing $2,000 stimulus checks as part of any subsequent relief bill. In late December, Congress passed a $900 billion stimulus package that provided $600 checks for eligible adults and dependent children. President Donald Trump signed the bill, but not before panning it for being too stingy and requesting that Congress issue $2,000 checks.
The House of Representatives sprung into action to try to increase the amount of the checks, but Trump's $2,000 proposal was blocked in the Republican-controlled Senate. Democrats subsequently pledged that if they took control of the upper chamber, $2,000 checks would be back on the table.
AOC now believes that their promise of $2,000 checks can only be fulfilled if Americans get another $2,000 on top of the $600 the IRS has already begun distributing. Biden, on the other hand, is pushing for $1,400 payments, which — when combined with the $600 already issued — would add up to a total of $2,000. AOC's retweet suggests the progressive representative doesn't think that is sufficient.
In addition to retweeting the reporter's summary of her position on stimulus checks, AOC also added a comment that, "Unemployment benefits should be retroactive too." Biden's proposal includes $400 extra per week in unemployment benefits, and jobless Americans currently receive only $300 extra each week. AOC believes those who have been getting benefits should receive back pay for the extra $100 a week.
It's not clear from her tweet if AOC would vote against Biden's current plan — which Democratic leaders are pushing to turn into legislation that will swiftly come up for a vote. She may just be making suggestions in hopes of improving it. However, her concerns highlight the tightrope Biden will need to walk in gaining support for this and other proposals.
The Democrats have a narrow majority in the House, and control of the Senate is split 50-50 with Vice President-elect Kamala Harris being the tie-breaking vote after inauguration. Biden can't afford to lose any votes within his party (assuming Republicans are unified in opposition). He will need to balance the desires of progressives like AOC with those of conservative senators like Joe Manchin of West Virginia, who has already expressed skepticism about the need for another large check.
Americans should still expect to see more money in their bank accounts soon as the Democrats have made the passage of another stimulus bill a top priority. But because of possible divisions on the left, the chances of a deal aren't 100% yet.

View more information: https://www.fool.com/the-ascent/personal-finance/articles/aoc-has-some-issues-with-bidens-stimulus-plan/