Americans Have Increased Their Savings Rate During the Pandemic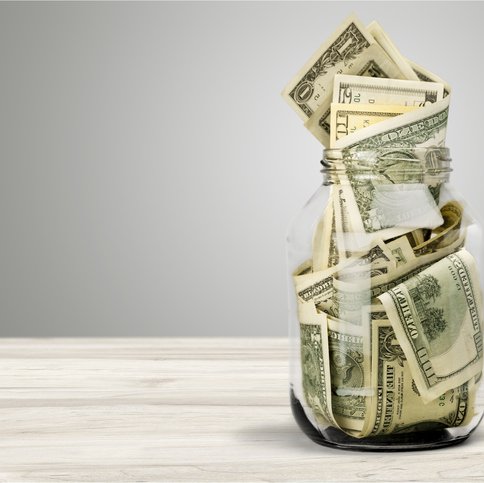 Ever since the coronavirus crisis erupted back in March, millions have lost their jobs or seen their income decline in some way. In light of that, you'd think Americans would be dipping into their savings and cutting back on bank accounts deposits. But according to Northwestern Mutual's 2020 Planning & Progress Study, the opposite is true.
Surprisingly, adults aged 18 and over have seen their savings rise by roughly 10% on average. In fact, the average 2020 savings account balance is now $65,900, up from $59,737 a year prior.
One email a day could help you save thousands
Tips and tricks from the experts delivered straight to your inbox that could help you save thousands of dollars. Sign up now for free access to our Personal Finance Boot Camp.
By submitting your email address, you consent to us sending you money tips along with products and services that we think might interest you. You can unsubscribe at any time.
Please read our Privacy Statement and Terms & Conditions.
Why are savings going up?
There are a number of factors that could explain why Americans are saving more money during the pandemic. First of all, many people are working remotely. That means they're not commuting to an office, buying lunch at the local deli, or stopping at a coffee shop each morning for a $5 latte.
Secondly, the pandemic has derailed a lot of social lives. That's obviously not a good thing. But it does mean Americans may be sticking that money aside for a rainy day instead of spending it on dining out, concerts, movies, and other events.
Finally, there's travel — a big expense that commonly busts budgets. Travel has been sluggish this year, and so a household that normally takes an $8,000 trip may have instead banked that $8,000 for a future journey.
All told, Americans have been forced to change the way they live, and while some expenses, like groceries, have risen, many other bills have either stayed the same or declined.
There's also the fear factor to consider. In April, the jobless rate was the highest it's been since the Great Depression. Such negative news may have prompted a lot of people to get more serious about saving money.
How to boost your savings
If your savings account balance hasn't climbed over these past seven months, you may want to examine your spending and see why that is. It could be that you're spending more money than ever for childcare in the absence of full-time school, or that you've had to cut back on working hours. But if your income hasn't changed and you're not bearing any new expenses, comb through your bank and credit card statements and see where your money's been going.
Maybe all of your self-care purchases are really adding up. Maybe you've replaced the $100 you'd normally spend to commute with extra delivery meals — it's understandable you'd want to break the monotony of staying home. Either way, if you try to be more mindful of your spending, you may easily identify ways to pad your savings.
Remember, in the best of times, it's good to have an emergency fund with at least three months' worth of living expenses, and ideally, more like six months' worth. But these clearly aren't the best of times, and so a little extra savings could go a long way. Paying attention to how you're spending could give your bank account a nice little boost.
View more information: https://www.fool.com/the-ascent/banks/articles/americans-have-increased-their-savings-rate-during-the-pandemic/