A Beginners Guide to Project Stakeholders in 2021
Project managers typically measure a project in motion against several evaluation points to know if it's tracking as planned. These points include:
Schedule: Is the updated project schedule in line with agreed-upon timelines?
Quality: What do quality reviews at the end of each phase say about the project? Are the deliverables shaping up according to expectations?
Cost: How does the actual spend compare with what's been allocated in the project budget? Is the project in danger of experiencing scope creep?
Actual project performance against business case: Are the project's benefits still realistic or relevant in the current environment?
Stakeholder satisfaction: Is your team happy with the work you've done so far? Are the rest of the project's stakeholders supporting or blocking the project?
As you can see, a project that's on time, on budget, on schedule, and makes business sense can still be considered a failure if stakeholders aren't happy.
But what is a stakeholder, exactly?
That's what this guide will attempt to answer, and more.
---
Overview: What are stakeholders?
A project stakeholder is any individual, organization, or party that's directly or indirectly involved in a project or that will be affected, positively or negatively, by the execution or completion of a project.
Depending on the type of project you'll be working on, the list of stakeholders can get pretty long:
Project director
Project manager
Project team members
Project sponsor
Project consultant
Steering committee
Client or customer (internal or external)
Business analysts
Functional managers
Resource managers
Product testers
End users
Suppliers
Contractors and subcontractors
Government regulators
Communities
Investors or shareholders
Employees
Stakeholders can be classified as internal or external. An internal stakeholder works in the same organization as the project team. Typically, that includes the project sponsor, portfolio manager, upper management, and functional or operational managers, among others.
This stakeholder group is the most heavily invested in the project's success.
External stakeholders don't work for the organization but are nevertheless affected by or interested in the project. They include clients, suppliers, partners, contractors, creditors, local authorities, local communities, and the government.
Clients, government regulators, and local authorities are powerful entities, so be careful how you manage them. Their support or non-support can mean the difference between the project's success or failure.
---
How to properly identify your project's stakeholders
Not all stakeholders are created equal — some have more influence over a project, others not so much although they're still essential to the project's success. The key thing to remember here is that you want as much support and as little obstruction from any of the stakeholders throughout the life cycle of the project.
In order to manage and engage stakeholders, and ultimately win their support, you first must know who they are. There are certain project management tools, documents, and project management techniques you can use to identify your stakeholders. Examples include:
Brainstorming: Schedule a brainstorming session with your team. If you can, invite experts, too. During the session, identify the project's suppliers, end users, and competitors. Determine who will be directly and indirectly involved in the project, who stands to gain or lose something from it, who will be affected by the project and its outcome, who wants it to succeed or fail, who can make it succeed or fail, who can influence its outcome, if the project will have any community impact, etc.
Project documents: Check documents such as the project charter, which normally will include the name of the project manager, the project sponsor, upper management, etc. Contract agreements will mention the names of the client/s or their representatives, suppliers, contractors, etc.
Take note that although initial shareholder identification happens during the project planning and process mapping phases, it doesn't stop there. It should, in fact, happen throughout the project. As your project progresses, some stakeholders may lose interest and new ones may be introduced.
---
How to manage your project's stakeholders
Stakeholder management is one of the basics of project management. You want to identify the needs and expectations of the project's stakeholders early in the process. At the same time, you want to manage their influence to ensure project success.
It's worth noting that the bigger the project or the more complex it is, the more important stakeholder management becomes.
Step 1: Develop a stakeholder register
The stakeholder register is a project document that contains information on the project's business stakeholders, including their name, job title, role in the project, department, company, expectations, etc. It's a document you will be referencing and updating for the life of the project.
Stakeholders' preferred means and frequency of communication, the same information you will need for your project communication plan, will be needed at this stage.
You can download numerous templates from the internet, if you need one, but to give you an idea, your stakeholder register may look something like this:

Tips for developing a stakeholder register
You can gather stakeholder information in many ways. Here are some examples:
Interview key stakeholders: You want to understand their perception of the project and how they feel about it. Ask questions that will give you insight into what they expect from the project long term, what they consider successful project completion, and what they expect from the team while the project is ongoing.
Use publicly available information: Some stakeholders you might not be able to interview. Instead, use information that's publicly available.
Step 2: Prioritize your stakeholders
Now that you have your stakeholder register, it's time for stakeholder analysis. With so much to do in so little time, project manager responsibilities can easily pile up.
As such, you want to prioritize your stakeholders according to the degree of power or influence they have on the project, i.e., if their decisions can affect the outcome or course of the project and how much they're willing to support it.
This is where the power/interest matrix comes in: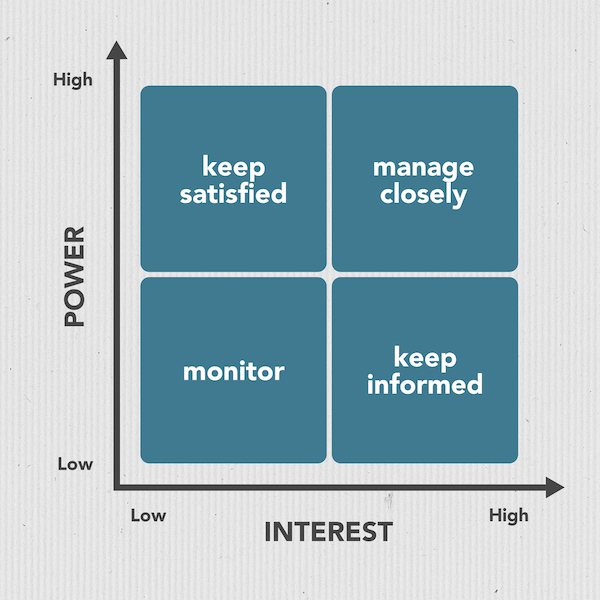 Tips for prioritizing your stakeholders
Plotting stakeholders into their respective quadrants allows you to maximize the support of those in favor of your project progressing while minimizing the impact of those who'd rather not see it succeed.
High power, high interest (supporters): These are your project's supporters or drivers. They have the power to make or break your project, so make sure to fully engage them.
High power, low interest (obstructors): Stakeholders in this cluster are your project's obstructors. They're a key group of people you might be tempted to avoid, but they're highly placed enough to block your project, so make sure to keep them satisfied.
Low power, high interest (followers): People or organizations that fall in this group are your project's followers or defenders, so keep them informed. They may not have the power to influence the outcome of a project, but they can prove helpful for specific activities.
Low power, low interest (doubters): These are the project's doubters, and they're the group you should monitor but spend the least time on. You don't want them growing in number or actively campaigning against your project to influence your supporters and followers.
Step 3: Create a plan of action
Your stakeholder management plan outlines in detail the approach, strategies, and actions you'll take to increase stakeholder support for your project and minimize the impact of certain stakeholder types.
Tips for creating an action plan
Remember, your stakeholder management plan's focus is on setting and managing stakeholder expectations. Use data from the stakeholder register and the power/interest matrix to create your action plan.
Address expected stakeholder behavior: For example, be prepared with evidence to alleviate obstructors' concerns. These may include documents such as a business impact analysis, a list of successful projects you spearheaded, or a certification from a governing body. You may have someone on the team or organization who can sway obstructors' negative perception of the project. Enlist their help.
Include a stakeholder communication plan: Communication at all stages of the project is vital for success. Timely project updates can excite supporters, and followers even more, as well as entice doubters and obstructors to change their minds. Stakeholder communication methods to implement through all the different steps of the project management process can include one-on-one and group meetings, emails, text messages, memos, formal written approvals, etc.
Step 4: Implement your plan
Any plan is useless without action. Now that you've created your stakeholder management plan, it's time to get it to work.
Tips for implementing your plan
It's worth reiterating that the reason you even have a plan is so stakeholder actions and sentiments don't impede project success, which means the project manager will be spending much of the implementation stage communicating.
Understand where objections or non-support are coming from: Generally speaking, there's a reason why people refuse to support an endeavor. Maybe they don't have clear project roles. Perhaps they don't believe their expectations are being met. Or maybe they have reservations about your capability as a project manager.
Tailor your communication methods to the right groups of stakeholders: Some will only require brief updates, while others want more detailed information sent to them on a schedule. Others may prefer to communicate via email instead of a group video call.
---
The best project management software for working with stakeholders
Creating a stakeholder strategy and management plan requires team collaboration and some degree of research. Keeping stakeholders informed and their expectations managed is a critical project success factor. As such, having the right project management software to facilitate team communication and collaboration at various stages of the project is a huge help.
Below are just a few of the options The Blueprint has reviewed for your consideration:
1. Trello: task management
Trello is a task management software tool that uses kanban boards, cards, and lists to keep tasks and projects on track. Invite team members and other stakeholders, such as contractors and consultants, to relevant Trello boards. Add and assign them to cards that they can freely move around to reflect the stage a task is on.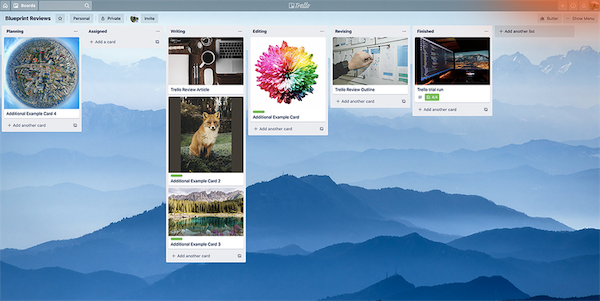 You can use Trello for free, for up to 10 boards. If you need more features, such as unlimited power-ups and advanced administrator permissions, subscription starts at $9.99 per user per month, if paid annually.
2. TeamGantt: team collaboration
TeamGantt has features that go beyond project scope planning or plotting tasks on a timeline. It has collaboration tools essential for keeping everyone updated on the status of a task or project.
To start a conversation with a teammate or relevant stakeholder, go to the task or project to keep things in context and click the chat bubble. If you want colleagues and customers to also automatically receive an email notification, tag them in a comment.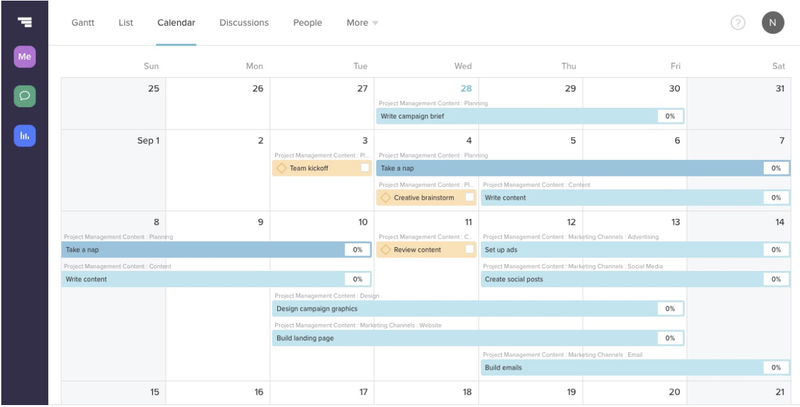 TeamGantt can be used for free but only for one project with a limit of three members. For unlimited projects, pricing starts at $7.90/month per user, if paid annually.
3. Basecamp: file storage and sharing
Project management requires a lot of documents, e.g., project proposal, statement of work, contingency plan, project charter, stakeholder register, communication plan, contractual agreements, process improvement plan, cost-benefit analysis, etc. Keeping them all in one place ensures you know where to find them when you need them.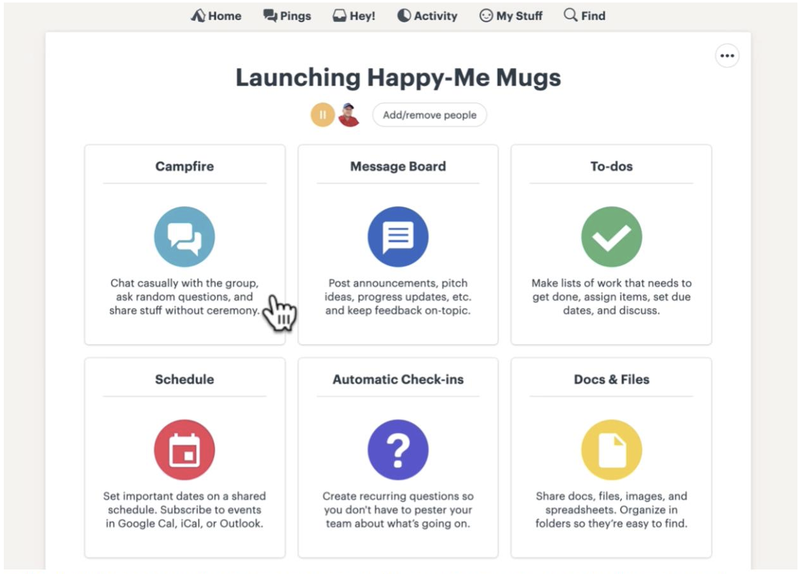 That's exactly what Basecamp sets out to achieve. With 500 GB of available storage space for Basecamp Business plans, everyone knows where to find everything. Basecamp Business is priced at a flat $99/month and can support an unlimited number of users, projects, and clients.
---
Balancing project stakeholder needs more efficiently
You can do everything right by a project, but if stakeholders are unhappy, everybody's unhappy. Some stakeholders are simply bystanders in the overall scheme of things. Others wield so much power that they can discontinue a project at a moment's notice.
A solid stakeholder management plan allows you to balance varying stakeholder needs and expectations, gain more support for your project, and limit the impact of negative stakeholder actions on its success.

View more information: https://www.fool.com/the-blueprint/stakeholders/