7 Best Squarespace Alternatives for Your Business (2021)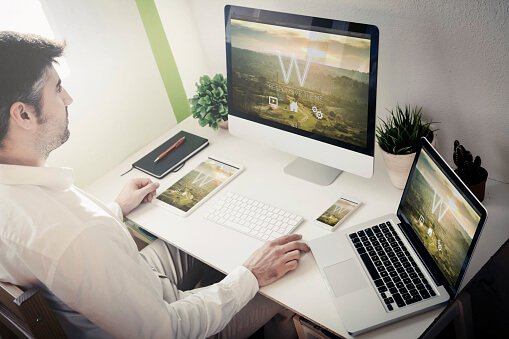 Squarespace has grown exponentially as an easy-to-use website builder for first-time site creators and web developers alike. And Squarespace Commerce is a bridge connecting its leading content management system (CMS) and web building with essential e-commerce tools to successfully launch and monetize your website.
Squarespace is affordable and easy to use, making it an obvious choice for many e-commerce businesses. (via The Blueprint)
Having said that, Squarespace and Squarespace Commerce aren't a fit for everyone. There are many fantastic alternatives to Squarespace out there. Whether you're building a website from scratch or launching a new business website, here are seven website and e-commerce providers similar to Squarespace.
Here are the top Squarespace alternatives for your small business:
---
What to look for in a great Squarespace alternative
There are a few considerations to work through if you're looking for a website management tool to build a site the way Squarespace does. It's critical that you determine how you're looking to use your website. Are you planning to use it for brand positioning, or are you setting up an e-commerce site and launching website marketing to sell your products online?
Once you've defined the purpose of your website, you're ready to choose a website creator like Squarespace. Here are three capabilities to look for in your new tool.
1. Site building tools
Creating a new site can be a daunting task whether you're an experienced or first-time site builder. After you've defined your vision and the site's purpose, the most critical component of a successful site build is your tools.
The tools you'll want will depend on your level of experience or ability to outsource. If you're bootstrapping this yourself, then you'll want to ensure themes are plentiful and templates are easy to use with minimal, if any, coding requirements.
2. E-commerce capabilities
The monetization of your website is paramount to this project. So it's critical that the platform you choose for your website has e-commerce features front and center. These include shopping carts, aesthetically pleasing product pages, inventory tracking, and customer management.
Depending on the website platform you're reviewing, these features may be offered through plug-ins or integrations. This isn't a negative factor, but be sure integrations are seamless and built to last before choosing such an option.
3. Content management
Many of these systems are formally presented as content management systems (CMS) as they provide tools and support for creating, editing, and publishing content to populate your website. Consider exactly what your content needs will be for your site.
Are you looking to build a catalog of ebooks and thought leadership articles in your respective industry? These pieces are great for fueling content marketing efforts, but if you just need to publish product pages, your lack of content management needs may allow you to adopt a Squarespace alternative more focused on e-commerce.
---
Our 7 top picks for the best Squarespace alternatives
There's a reason Squarespace has skyrocketed as a top website management option. But the space is full of unique platforms that all offer their own benefits and drawbacks. Take the time to review at least these seven alternatives we've listed before diving straight into any one system. And if you still need to take a deep dive on Squarespace itself, start with this helpful Squarespace tutorial.
---
1. WordPress CMS
WordPress has long been the stalwart in website creation. The platform provides a one-stop-shop for designing and creating sites for any needs.
WordPress was originally designed for building and managing blogs and personal websites, but it's grown, over time, to provide capabilities for supporting all types of sites. While WordPress can work for everyone, it could be overkill if you just need a basic site for content.
WordPress offers a host of embedded features, but what's really powering the platform are the 50,000+ plug-ins and integrations. These third-party software packages and apps integrate into your WordPress site to provide additional support for capabilities such as e-commerce, inventory, SEO, social media, and more.
Since WordPress is an open-source solution, you can get up and running without paying anything outside of registering your domain. You may have to pay for more specialized or big brand plug-ins but many are free to use. These integrations combine with WordPress' ease of use and budget-friendly pricing to offer a no-brainer alternative to Squarespace.
Read The Blueprint's full WordPress review.
---
2. Wix
Much like WordPress and Squarespace, Wix also ranks high in affordability and ease of use. Wix's platform is built for business leaders needing to put together a new site while also juggling all the responsibilities of a full-time role. This ease of use means more experienced site builders and coders may feel stuck in Wix's mostly inflexible back end.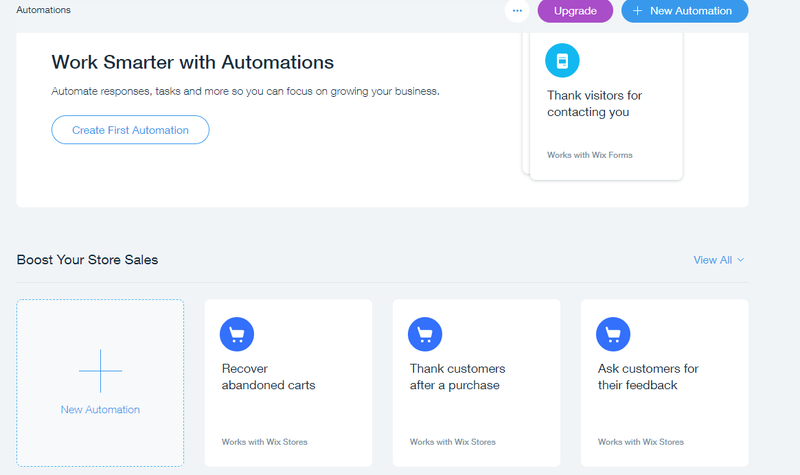 While it may feature a rigid architecture for coders, Wix provides some impactful capabilities for your online business. Take advantage of the simple setup on Wix's drag-and-drop product page templates. And define sales engagement and communication automations with new and prospective customers for each product and sales page.
Wix is a great Squarespace alternative for business owners who want to focus on their business. You can use the website builder essentially for free, and paid accounts are very affordable at between $13 and $23/month. The platform lets you launch a site in no time and divert your focus to building your business.
Read The Blueprint's full Wix review.
---
3. Kentico
Kentico offers an extensive array of features and capabilities to build and power your site. The breadth of Kentico's offering empowers users to create and manage multiple websites, including e-commerce, social media, and much more, all from the same platform. This breadth combined with a comparatively steep learning curve reserves Kentico for larger businesses.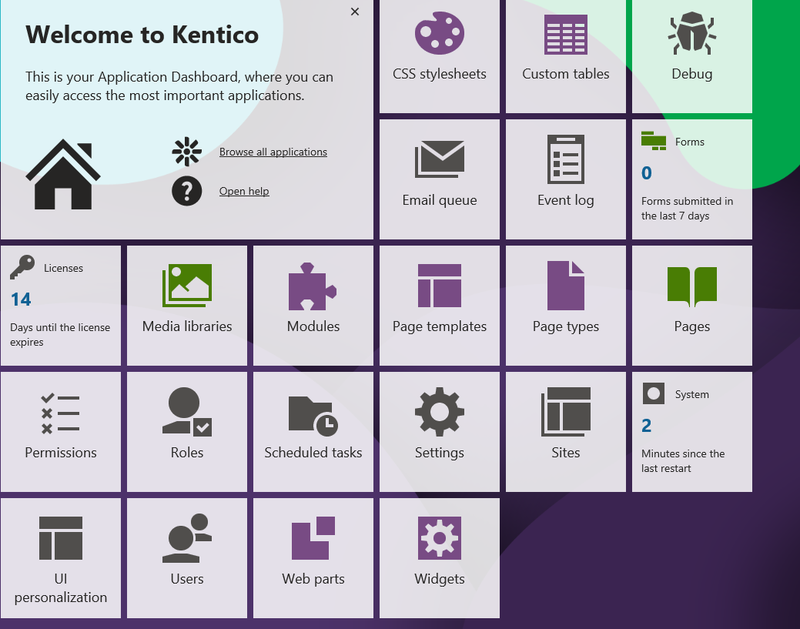 Kentico's features and capabilities are likely more than most businesses need, and rightly so, considering the price. Kentico offers its base plan at $8,000 annually with a second tier at $16,000. Tiers above that involve corporate pricing and negotiations with Kentico.
The price is undoubtedly prohibitive, but the platform packs a punch. So if you're in a position to hold nothing back on price and seek an abundance of capabilities, then Kentico should definitely be on your radar.
While it works in this case as an alternative to Squarespace, it really exists in a league of its own.
Read The Blueprint's full Kentico review.
---
4. Bolt CMS
Bolt is a lesser known alternative to Squarespace, but it's revered by those who know it for the precision and focus it provides. It's a web developer's website builder that solves the problems it's designed to solve, and that's that.
No extra frills or fuss, just streamlined functions. These tailored, highly intentional capabilities and its open source nature make Bolt a great fit for small businesses.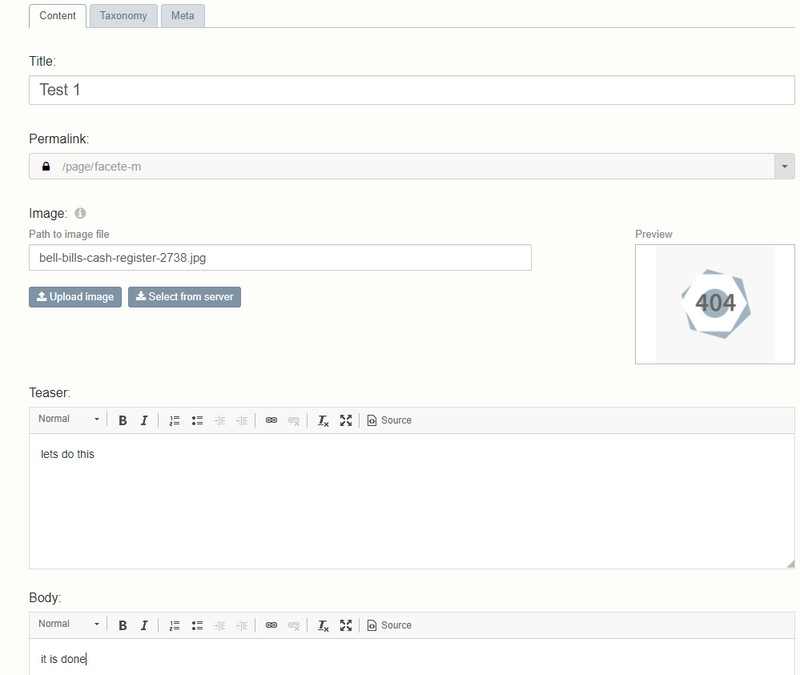 Bolt is designed to remove distractions and help you achieve exactly what you need to achieve for your website and business. And given the open-source nature of Bolt, you only pay for registering your domain and any extension you need to tie on to your Bolt services.
Read The Blueprint's full Bolt CMS review.
---
5. Magnolia CMS
Magnolia CMS is another Squarespace alternative for creating and managing your website. It's similar to Kentico in that it's big and powerful and pricey. Magnolia is definitely geared toward enterprises looking for more control and capabilities in their site management, so keep in mind that it may be a system you look to graduate to rather than adopt straight out of the gate.

While Magnolia's price and robust feature set may be too rich for many businesses looking to launch their first website, it definitely delivers. Magnolia offers full campaign and customer management components built into its base offering that rival some standalone systems.
Magnolia CMS works on a negotiable quoting structure, so you must speak with a sales rep and submit your needs and information for a quote. However, you can jump on to a limited free trial to see if it's a fit for your needs.
Read The Blueprint's full Magnolia review.
---
6. Shopify
Shopify may be the most straightforward option for a commerce-driven Squarespace alternative. It's designed for upstart e-commerce businesses that have little resources for coding or site customizing. Shopify empowers non-tech savvy folks to build and launch a monetizable site straight out of the box.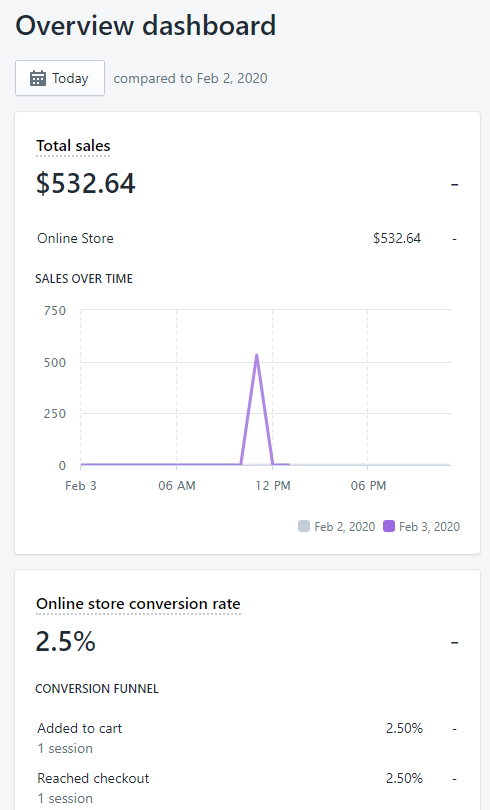 Shopify's focus on e-commerce provides users with all the features needed to monitor sales reports, track inventory, and manage customers, all in one seamless platform. From a pricing standpoint, Shopify offers its basic plan at $30/month and its more advanced plan for just under $300/month.
It's an affordable option given all the capabilities it provides users for building, launching, and operating a successful e-commerce site.
Read The Blueprint's full Shopify review.
---
7. HubSpot CMS
HubSpot CMS is the website builder from the deeply rooted content marketing and campaign management service provider, HubSpot. The CMS offers an easy-to-use process for building web pages that are optimized for what HubSpot does best: drive conversions and capture leads. It's a fit for a Squarespace alternative to site building while also providing unmatched marketing capabilities baked in.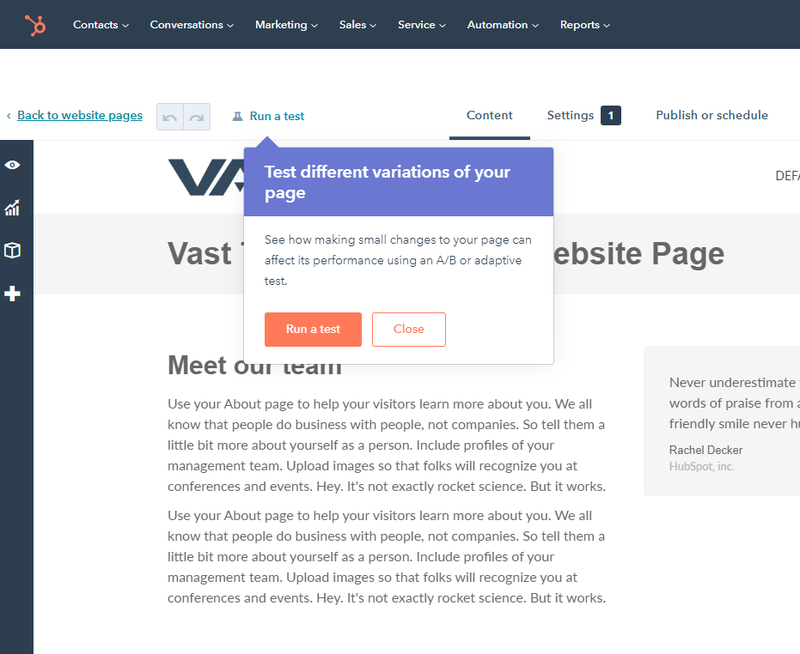 Propelled by the proven capabilities of HubSpot's marketing and customer management tools, HubSpot CMS provides a deep feature set tied to optimizing user experiences and driving conversions. But with these features comes a steeper price tag. You're looking at $400/month plus an onboarding fee around $1000 for the cheapest site builder option.
Gaining access to HubSpot's marketing capabilities is an additional monthly fee with onboarding costs. If you can swing it, HubSpot is a great option for a one-stop-shop for your site creation, management, and full marketing needs.
Read The Blueprint's full HubSpot CMS review.
---
Be intentional in choosing a website manager
Squarespace is a proven option for building, launching, and managing your business' website. The seven Squarespace alternatives listed above are also proven options within their respective niches and feature sets.
The most critical factor in choosing your platform is to be prescriptive and intentional in picking the system suited exactly to your needs. If it's out of your current price range, dig around for the next best system you can afford as a workaround and build a plan to get to the platform you need to optimize your site.
View more information: https://www.fool.com/the-blueprint/squarespace-alternatives/