6 CRM Best Practices for Your Small Business
You might think a CRM and sales team are only needed for larger businesses, such as software vendors or car dealerships, but you'd be surprised how many shoppers need guidance even before making small purchases.
Shoppers want to know what they are getting when considering anything they see online. In fact, studies show that 70% to 80% of people perform extensive research online about a company before they make a purchase.
Customers want to be convinced, and it's the job of your teams and your CRM (customer relationship management) system to get them the answers that will make a sale.
That's why I've put together a simple, yet powerful list of six customer management best practices to help you get the most out of your efforts.
The 6 best practices to help you get the most out of your CRM:
Choose a CRM that suits your needs
Track your leads ASAP
Automate as many processes as possible
Perform regular audits of customer information
Let your customers add their own information
Establish a sales funnel
---
What to consider when buying a CRM tool
Before you implement your best practices, you'll need a CRM tool. If you already have one, you're all set. But if you don't, here are three major considerations to remember when shopping for a new platform to maximize your CRM experience.
Features
The most important consideration is the functionality of the software you choose. The major CRM features you'll want to look for include sales team automations, databases, customer support, CRM marketing, landing page creation capabilities, form creation, and even help desk features.
Integrations
It's important to consider integrations when buying a new CRM tool. Your CRM is just one piece of a major sales puzzle that includes marketing, design, project management, and so much more.
Your CRM software must connect with other relevant tools you use that contribute to the success of your leads and sales.
Pricing
Pricing is a major consideration when calculating your CRM return on investment (ROI). You must figure out how much you're willing to spend to capture, track, nurture, and finally convert your leads into sales.
The price of CRM software ranges from $12/month, per user, up to $300/month, per user, with many variations in between. Ideally, you can find a free CRM that meets your needs without busting into your wallet. Just don't count on that free tool providing everything you need once your business takes off.
---
6 CRM best practices for your small business
Now that you know what to consider when purchasing a CRM, here are the six best practices you need to supercharge your small business sales.
Practice 1: Choose a CRM software that suits your needs
While this might seem like a "duh" moment, it's shocking how many businesses and organizations jump on the first CRM software they've heard of or tried out.
Why else would Salesforce generate so much revenue with such an average product (at best)? Put in the time to find the right CRM platform for your needs regarding cost, features, technical support, integrations, and complexity. You want a software solution that'll solve your problems, not become the new problem.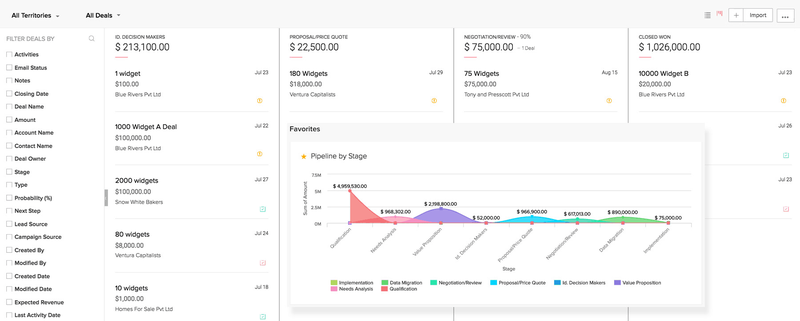 I'm not above a little shameless self-promotion, because we at The Blueprint are the perfect resource for finding the right CRM for your business. Make sure you check out our list of the best CRM software options on the market.
Trust me, a few extra minutes of learning the ins and outs of the biggest players in this segment will save you months of headaches once you choose your platform.
Practice 2: Track your leads ASAP
They say you should always strike while the iron is hot. This is as true with lead management as it is with crafting swords. The best way to ensure you're effectively prospecting and tracking your leads is through landing page forms or automated processes — more on these topics later.
When tracking your leads, keep these pointers in mind:
Always follow up: Most potential customers won't decide after one interaction. They will require multiple follow-ups to blossom into a sale, and even then it's not a guarantee. This is lead nurturing 101.
Recognize your handoff opportunities: Sometimes we forget when it's time to hand off a lead into fresh hands, whether it's from marketing to sales or from sales to implementation. Establish clear indicators so your teams know when it's time to move a customer further down your funnel.
It's critical you track your leads and interact quickly to maintain interest. Lagging on lead tracking will ensure you lose more customers than you keep as you forge ahead on flimsy leads and even flimsier sales forecasts.
Practice 3: Automate as many processes as possible
Humans are prone to error. It's our nature. Many customer relationship steps require a human touch, but the more mundane and redundant processes don't. This is where automation comes in.
Whether you're dealing with data entry, initial communications with customers, or adding clients to new mailing lists, free your staff from these menial tasks. Their time can be better spent dealing with more complex issues.
Automation also allows you to quickly track sales leads through automated live chats and capture forms. You can easily automate these two methods and store information on potential leads in your CRM database for your team to follow up on quickly.
No need for a massive leads team when automations cover the initial steps at the top of the sales funnel.
Many CRM platforms, such as Zoho CRM, Hubspot, and Insightly offer these automation capabilities. Even if your CRM doesn't offer automated processes, you can access third party integrations that will.
Practice 4: Perform regular audits of customer information
This best practice isn't just about customer information accuracy, it's also about saving money. Some CRM software companies charge per database entry, so the more dead entries you have, the more money you're wasting.
At the same time, it's important to keep your customer information up to date. And the best way to do this is through regular audits.
I'd audit this information every six months since a monthly audit would take up too much time, and an annual schedule would leave stale CRM data in the system for far too long.
Your customer data is critical for making future business decisions, and relying on outdated information will guide you in the wrong direction. Audit your customer information and enjoy the perks of an accurate CRM strategy.
Practice 5: Let your customers add their own information
You know what's better than your team asking customers for their information? Giving those customers the ability to add and edit their own information.
Whether through lead capture forms or profile creation systems, letting your customers add their own information will ensure greater accuracy with names, phone numbers, email addresses, home addresses, and other important information.
Practice 6: Establish a sales funnel
You've probably heard the term "sales funnel" before. A sales funnel is a set of steps that move your leads all the way down your sales strategy until they convert and become a paying customer, just like water running down a funnel. Here's a sample representation of a sales funnel: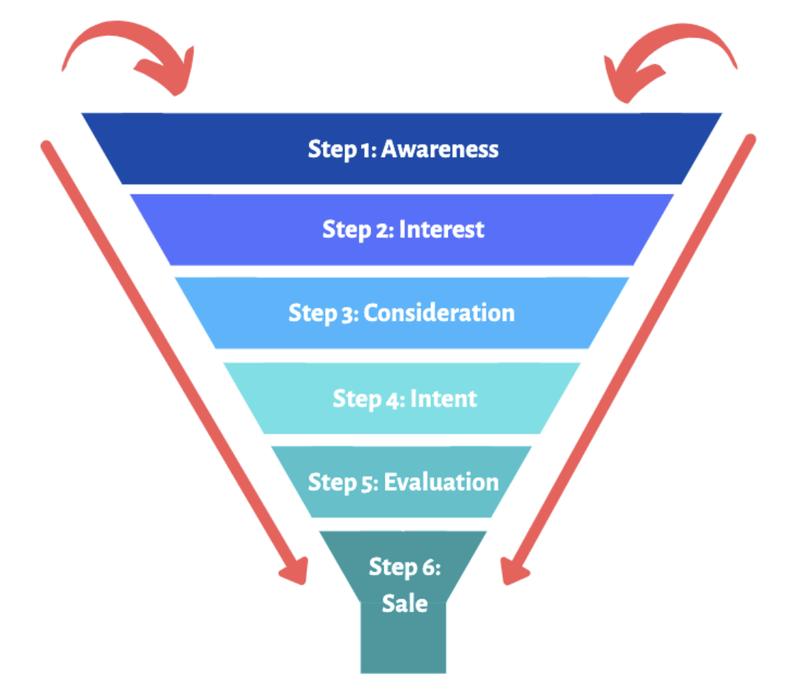 It's crucial to set up a funnel strategy within your CRM to track your leads from first contact, all the way to the final sale. Creating this structure will make it easier to measure your progress and success when seeking new customers, solving problems, and making sales.
---
Need more guidance on customer relationships?
Implementing these best practices is only one piece of the puzzle when developing a successful customer relationship strategy.
We at The Blueprint are committed to providing actionable advice and key insights that'll help you nurture customer interactions into long-term relationships through our in-depth software reviews, how-to articles, and updates on business trends.
Make sure you subscribe to our newsletter and check back for new content on a regular basis.

View more information: https://www.fool.com/the-blueprint/crm-best-practices/