5 Things to Know About the Third Round of Stimulus Checks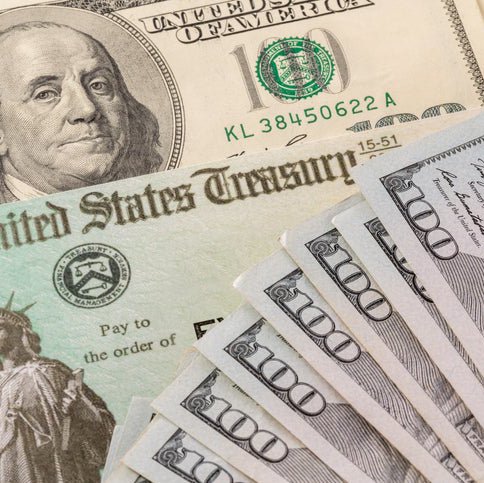 On March 11, President Biden signed a $1.9 trillion coronavirus relief bill into law that included lots of aid for the public — boosted unemployment benefits, an expanded Child Tax Credit, and a third round of stimulus payments worth $1,400 each. Here are some important things to know about this new stimulus round.
One email a day could help you save thousands
Tips and tricks from the experts delivered straight to your inbox that could help you save thousands of dollars. Sign up now for free access to our Personal Finance Boot Camp.
By submitting your email address, you consent to us sending you money tips along with products and services that we think might interest you. You can unsubscribe at any time.
Please read our Privacy Statement and Terms & Conditions.
1. Over 130 million payments have been issued
The IRS has been far from slow in issuing stimulus payments. The money hit some recipients' bank accounts within a week of the law's signing. So far, the IRS has sent out more than 130 million payments, totaling $335 billion.
2. Payments go out in batches
There's a reason some people are getting stimulus cash sooner than others. The IRS sends out that money in large batches. This applies to direct deposits and mailed checks. So far, there have been three massive batches of payments.
3. Paper checks and debit cards may not come until the end of April — or later
It's a lot easier for the IRS to blast out electronic funds via direct deposit than to mail out checks and debit cards. Those awaiting payment by mail may have to sit tight until the end of April. Some payments could trickle in even later.
4. Most people who got a previous stimulus qualify for this round
Congress lowered the income thresholds for this stimulus round. Stimulus payments are cut off for individuals earning $80,000, heads of households earning $120,000, and married couples earning $160,000. A good 12 million people who got a first or second stimulus check won't get a third. However, the majority of people paid in the first two rounds will get paid this time around.
5. You can check on your stimulus if you haven't received it
Since a lot of people have gotten their stimulus cash, if you're still waiting, you may be getting antsy. But you don't have to remain in the dark. The IRS has a Get My Payment tool to check on the status of your payment. To see details on your stimulus, you enter your Social Security number, date of birth, and mailing address.
Will there be a fourth stimulus round?
Although we're still in the midst of the current round of stimulus checks, many Americans are already asking if there will be a fourth. We just don't know yet. Whether another stimulus check goes out depends on how things progress with the pandemic, if and how the economy improves, and what other government spending looks like.
Though it's too soon to rule out a fourth stimulus, right now, we shouldn't bank on one. If you're collecting a third stimulus check, put that money to good use. If you don't need that cash to cover bills, look at adding it to your savings, paying off debt, or earmarking it for an important goal.
View more information: https://www.fool.com/the-ascent/personal-finance/articles/5-things-to-know-about-the-third-round-of-stimulus-checks/