4 Tips for Finding Your First Job During the Pandemic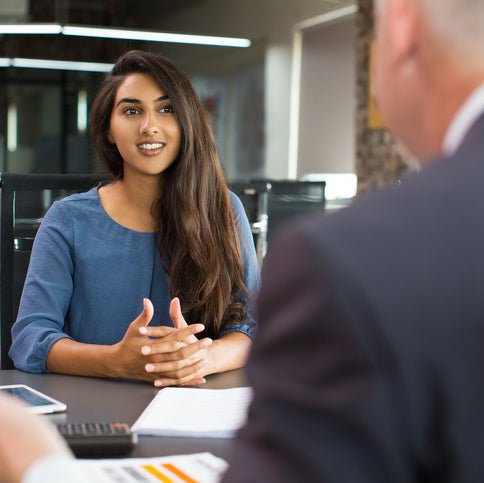 Finding your first job is a daunting prospect. Finding your first job during a pandemic is a whole different ball game.
Things have improved on the jobless front since April, when the U.S. unemployment rate reached a record high. But the economy is still in pretty bad shape and jobs remain difficult to come by. If you need to find work, here are a few tips to break into the labor market at what may seem like the worst possible time.
One email a day could help you save thousands
Tips and tricks from the experts delivered straight to your inbox that could help you save thousands of dollars. Sign up now for free access to our Personal Finance Boot Camp.
By submitting your email address, you consent to us sending you money tips along with products and services that we think might interest you. You can unsubscribe at any time.
Please read our Privacy Statement and Terms & Conditions.
1. Craft a compelling cover letter
If you're new to the workforce, your job experience may not be that vast. And your experience flipping burgers or scooping ice cream in between college semesters may not land you the job you really want. But a good way to compensate for a lack of experience is to produce a compelling cover letter that describes your personality, passion, and work ethic. Talk about the skills you have, your career goals, and the things that make you a solid hire.
Maybe you once scored an A on a 20-page paper you wrote in one night after two weeks in bed with the flu. That shows determination and resilience. And telling that story could be your ticket to a job.
2. Steer clear of hard-hit industries
Certain industries have been notably hard-hit by the pandemic — retail, hotels, and restaurants, to name a few. For a more efficient job search, you might consider staying away from these types of jobs. Even if you manage to get one, you may find yourself getting laid off shortly after being hired.
3. Do a lot of networking
When you're looking for work, who you know can be just as important as what you know. Reach out to friends, neighbors, former college professors, long-lost family members, and anyone else you can hit up for job leads. You never know when someone might know of an opening that's a good fit for you.
4. Adjust your expectations
In an ideal world, your first job would involve days spent working on engaging tasks. Not only that, but you'd take home a robust enough paycheck to cover your living expenses and generously pad your savings account. But things today are clearly pretty far from ideal, so you may need to take a step back and recognize that in this economy, any job is a job worth taking. Even if you wind up accepting a role that isn't what you want to do, doing that job temporarily is better than being jobless and income-less.
Remember, too, that any job you take will give you a chance to build skills and develop connections. Maybe you don't want to answer phones at an accounting firm or do data entry for a marketing company. But if you stick with it for a year, you'll have experience to show for it. And that could put you in a good position to get a better job once the economy opens up.
Job-hunting is tough during the best of times, and right now, it's even harder. If you're new to the game, follow these tips for a smoother search — hopefully one that leads you to a steady paycheck.
View more information: https://www.fool.com/the-ascent/personal-finance/articles/4-tips-for-finding-your-first-job-during-the-pandemic/