3dcart Review 2021: Features, Pricing & More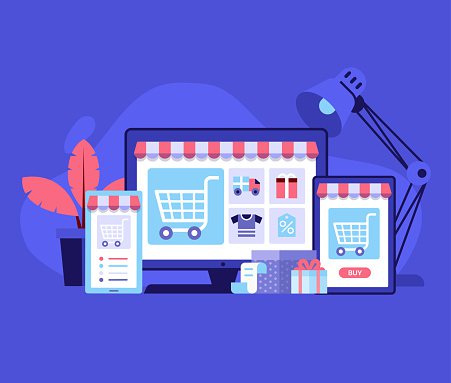 If you're looking into how to start an online business, one of the first pieces you are bound to start looking into is the best e-commerce software you can find.
To that end,

3dcart throws its hat in the ring with a substantial offering of features and years of operation.
It puts forth a strong showing and has many features for an online store. But is it the best online store platform for you?
---
Who is 3dcart for?
What is 3dcart? It's a SaaS (Software as a Service) e-commerce platform that was developed in 1997 and released to the public in 2001.
It's favored by many businesses of varying sizes, as it is designed to scale as your business grows. It may not be the best choice for a site builder beginner or one who does not have a decent amount of time to devote to learning it.
The learning curve for this software is a little more involved than some other e-commerce store building platforms.
---
3dcart's features
Your 3dcart online store manager boasts over 200 built-in features, a fortress of capabilities right out of the box.
Multiple payment options
The more payment gateways you offer, the more sales you'll capture from your conversion funnel. 3dcart has you covered here, supporting over 160 payment options.
Templates and reformatting
Though not as expansive as some, 3dcart still offers over 90 free templates. And their themes will allow you to develop a professional-looking website as part of your e-commerce marketing plan.
Further, you can switch theme templates by editing and have all your content reformat to the new template. If you change your mind, you can easily change to another theme.
Reporting
3dcart really dives into reporting, providing a variety of metrics in several areas, including inventory, revenue, marketing, business topline, etc.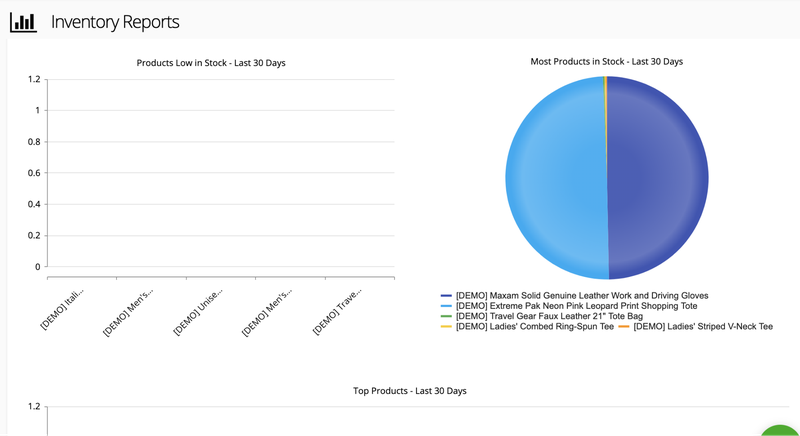 SEO
3dcart provides a strong focus on SEO, featuring prompts that are useful and visible to you throughout the full site, from blog pages to product pages. Plus, they have automatic pop-ups that prompt you to fill in tags and sometimes overlooked text blocks to make your site rank even higher with search engines.
Automated emails
An important touchpoint in email e-commerce marketing is the ability to set up automated emails that catch your customers' attention.
You can customize the parameters around email delivery times and content details right within 3dcart.
These emails keep your customers informed of their order status, let them know about promotions,cross-selling opportunities, and much more.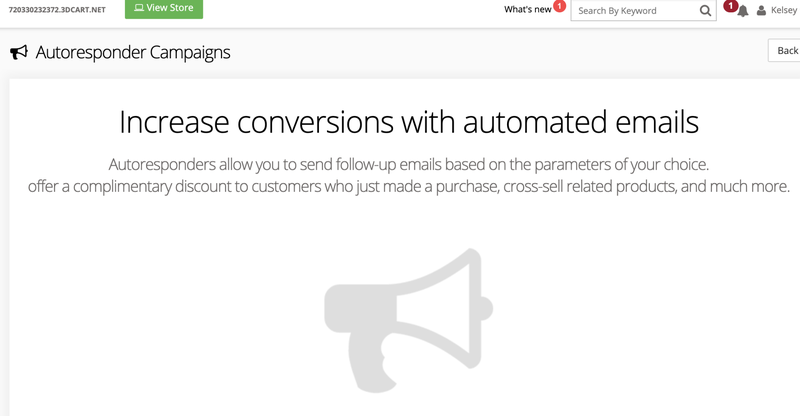 No transaction fees
With all the available payment options and no transaction fees, 3dcart allows you to keep more of your money, increasing every customer's lifetime value.
Link your social
Social commerce is key, and with 3dcart, you can embed your social media accounts directly into your pages so customers can visit your business's social sites with ease.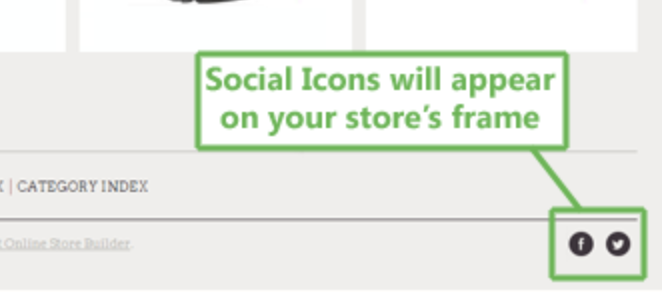 ---
3dcart's ease of use
Getting started with 3dcart takes time, and it's not super easy to use at first. There are some inconsistencies throughout the system with typography and with colors, which creates a subliminally disorienting experience.
Also, the lack of an undo button is a big downside, as simple mistakes or quick trigger pulls can't be easily retracted. Further, the lack of keyboard shortcuts makes it a little tough to run at max efficiency.
And, unlike most other e-commerce systems, you cannot duplicate pages or even blogs, meaning you need to build each one from scratch.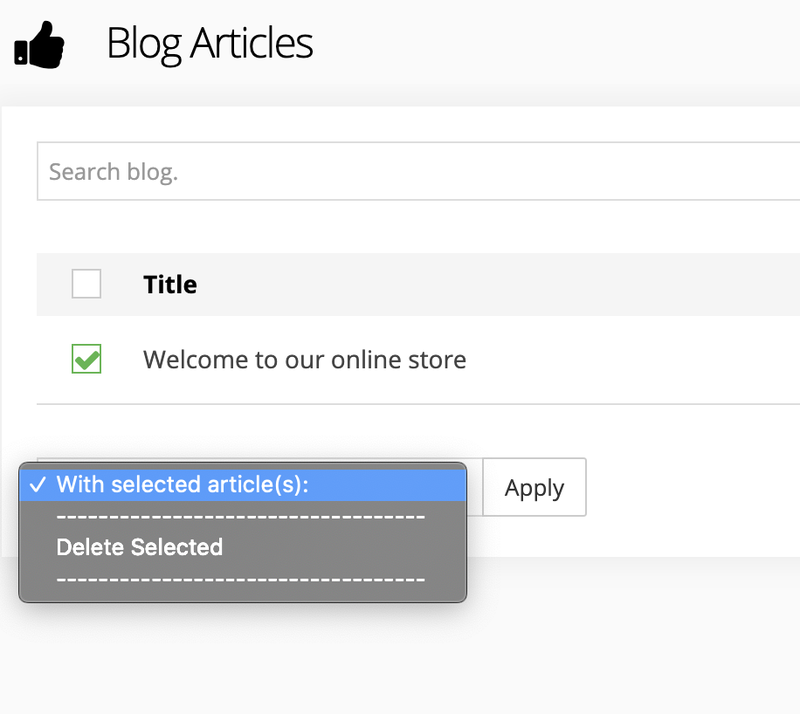 That said, once you settle into the system, it's not hard to use, just a little clunky sometimes. When you are used to being able to undo something or use a keyboard shortcut, that learned behavior is hard to fight against.
You'll certainly end up getting your site built and edited, but it's not as streamlined as it could be. The navigation toolbar, though, is pretty straightforward and should not be confusing to use.

---
3dcart's pricing
After your 15-day free trial, you can opt for one of four paid options: the Startup Store at $19/month, the Basic Store at $29/month, the Plus Store at $79/month, and the Pro Store at a much higher price point of $229/month.
The base plan at $19 is around the same price as, or even less than, many other e-commerce options. However, it doesn't offer unlimited users and only allows for one admin rather than multiple logins.
You can list unlimited product offerings. This recent change means you need not worry about innovation in your product development process and new products that result.
It's important to note that these plans are tied to your revenue figures, so keeping track of your e-commerce KPIs will be crucial. For example, Startup plans typically cover sales revenues up to $50,000 per year, with occasional leeway, at the discretion of an account manager.
In comparison, the Pro plan covers revenues up to $400,000 in sales per year. 3dcart does also offer enterprise-level plans for much larger organizations.
---
3dcart's support
3dcart customer service is just ok, and it's hit-and-miss in terms of wait times and general helpfulness. Though they claim to be available 24/7, getting in touch with a representative can be tricky at times.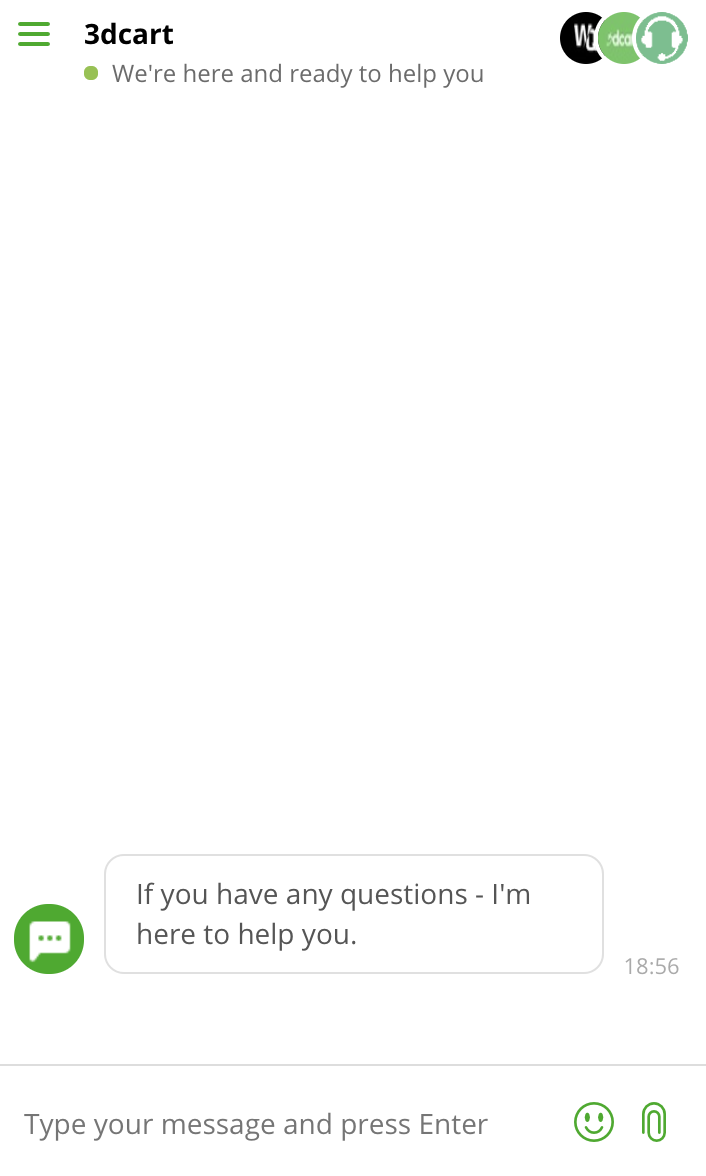 There are many support options, including live chat, phone, email, and even the ability to contact them via social media for 3dcart help.
---
Benefits of 3dcart
3dcart comes with many useful and well-designed features. From a reporting aspect alone, you have the significant benefit of comprehensive analytics in all areas of your business.
You'll also find excellent SEO assistance, with helpful hints and suggestions to ensure you're providing necessary and optimum information to achieve higher ranking in search page results.
Perhaps one of the most significant benefits is for those of us who like to change our minds. With auto reformatting, you can switch themes and templates seamlessly, without losing any of your content or site continuity.
---
3dcart gets the job done, but without elegance
If you're looking to start an online store, 3dcart may be a bit bulky.
You'll undoubtedly achieve the same type of result as you would with another builder in the end, but it will most likely take a bit longer to get there.
3dcart does a solid, middle-of-the-road job, though, with some decent features, so it may be worth a look.
View more information: https://www.fool.com/the-blueprint/3dcart-review/