3 Ways RBG Revolutionized Women's Finances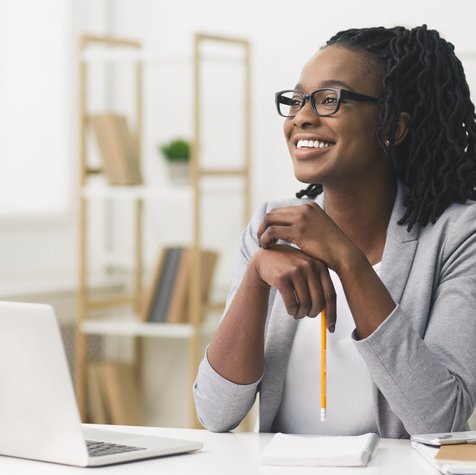 Before she was an icon, long before anyone thought to nickname her the "Notorious RBG," Supreme Court Justice Ruth Bader Ginsburg was a constitutional warrior. In 1971 alone, the diminutive Ms. Bader Ginsburg won five equal rights cases before the Supreme Court. Those five cases were instrumental in ending overt discrimination against women. 
Thanks to Ruth Bader Ginsburg, women now have a fighting chance when they take gender discrimination cases to court. They also have the right to earn their own money, take out mortgages, and receive the same educational opportunities as their male counterparts.
One email a day could help you save thousands
Tips and tricks from the experts delivered straight to your inbox that could help you save thousands of dollars. Sign up now for free access to our Personal Finance Boot Camp.
By submitting your email address, you consent to us sending you money tips along with products and services that we think might interest you. You can unsubscribe at any time.
Please read our Privacy Statement and Terms & Conditions.
Ruth Bader Ginsburg's impact
Ruth Bader Ginsburg was a tireless champion for women and disenfranchised Americans, and as such, her work changed the lives of millions of American women. Here are just three of the ways she revolutionized women's finances.
1. Employment and reproductive choices
Ginsburg founded and led the Women's Rights Project of the American Civil Liberties Union (ACLU) which pushed for systematic reform, laying the foundation for many rights women take for granted today. 
Ginsburg fought alongside attorney Susan Deller Ross to pass the Pregnancy Discrimination Act of 1978. That act means that women cannot be discriminated against because they are or might be pregnant. It empowered women to earn their own money, build their own savings, and make their own investment decisions. 
Another significant fight was against forced sterilization. In the 1970s, poor women, predominantly in the South, were told that they must be sterilized to keep their jobs. Ginsburg argued that women should be able to make those decisions for themselves.
2. College admission
Until 1996, women were prohibited from attending the state-supported Virginia Military Institute. Already on the bench of the U.S. Supreme Court, Justice Ginsburg led the ruling that opened the door to female students, giving them the same educational opportunity as males.
She argued any law that "denies to women, simply because they are women, full citizenship stature — equal opportunity to aspire, achieve, participate in and contribute to society" violated the Equal Protection Clause of the 14th Amendment.
Put simply, the decision set a crucial precedent against discrimination. This foundation enabled women to rise through the ranks of corporations and build thriving careers in other professions. 
3. The right to financial independence
Would you believe that if it wasn't for Ginsburg, women might not be able to open credit card accounts? Ginsburg's early work laid the foundations for the Equal Credit Opportunity Act of 1974. This act meant that women could open bank accounts, take out credit cards in their names, and commit to a mortgage without a male cosigner. 
The act makes it illegal for any creditor to discriminate against an applicant for reasons of sex, race, color, marital status, age, or religion. It means women can control their own financial decisions, including buying a house, or taking out a personal loan.
The power of the 14th Amendment
In 1868, three years after the Civil War officially ended, Congress passed the 14th Amendment. It reads, in part: "No State shall make or enforce any law which shall abridge the privileges or immunities of citizens of the United States; nor shall any State deprive any person of life, liberty, or property, without due process of law; nor deny to any person within its jurisdiction the equal protection of the laws."
The law was intended to address injustices faced by newly-freed Black Americans. However, women's rights advocates discovered that the broad language of the 14th Amendment also spoke to their struggles. They did not have the same privileges as men, and they were routinely robbed of their liberty and property, simply because of their sex. 
More than 100 years later, it was the 14th Amendment that Ginsburg trusted to make her case for equal rights.
As a Supreme Court Justice
Ruth Bader Ginsburg fought for equal rights throughout her career. As the country's second-ever female justice, her very climb to the top is an inspiration for women everywhere. Her work has ensured the very discrimination that she faced is illegal in today's America.
Thanks to her perseverance and incredible legal acumen, women have more opportunities to work, climb the corporate ladder, and control their own finances. The progress Ginsburg made on behalf of women, the LGBTQ+ community, and others denied equal rights and equal pay is sure to be her lasting legacy.
View more information: https://www.fool.com/the-ascent/personal-finance/articles/3-ways-rbg-revolutionized-womens-finances/