3 Signs You're About to Buy Too Large a House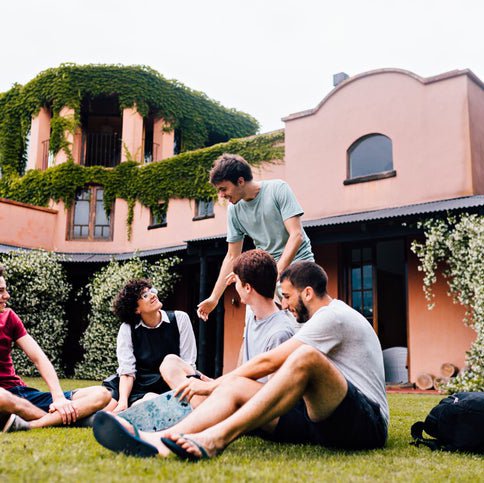 Many homebuyers will first purchase starter homes and then work their way up to larger homes once their budgets increase and they're more financially stable. Maybe you're at that point where you're outgrowing your current home, and you're eager to move to a new one that offers a lot more square footage.
But be careful — if you take on too much house, it could hurt you in many ways. First, it could mean increasing your mortgage payment, which could lead to you struggling to keep up with it.
It could also mean new home-ownership expenses, such as higher maintenance costs and utility bills. Plus, you might find yourself with more physical work. After all, someone has to clean that house.
So how do you know if you're about to buy a house that's too large? Here are some warning signs.
6 Simple Tips to Secure a 1.75% Mortgage Rate
Secure access to The Ascent's free guide that reveals how to get the lowest mortgage rate for your new home purchase or when refinancing. Rates are still at multi-decade lows so take action today to avoid missing out.
By submitting your email address, you consent to us sending you money tips along with products and services that we think might interest you. You can unsubscribe at any time.
Please read our Privacy Statement and Terms & Conditions.
1. There are more bathrooms than people in your family
It's nice to buy a house that has more than one bathroom. That way, you and your family members don't have to duke it out when you come home from a long car trip and everyone has to go at once.
Similarly, there's something to be said for having one bathroom for the grown-ups in the house and a separate one for the kids. But if you're looking at a home that comes with more bathrooms than people in your family, it's a sign that you may be about to overbuy.
2. There are rooms you can't find a use for
It's common to buy a home with a family room, dining room, and den or office. If you're lucky, your home might include a playroom as well so that there's a dedicated space to store your kids' belongings. But if you're looking at a home that has so many different rooms you're not even sure what you'll do with all of them, then that home is probably larger than you need it to be.
3. Your existing furniture and belongings won't come close to filling that space
It's normal to upsize and then spend some money on furniture to fill in a few blank spaces or furnish a couple of additional rooms. But if you're looking at spending thousands upon thousands of dollars on furniture because you don't have nearly enough to fill the home in question, then you're probably looking at too large a living space.
Having a roomy home could seriously enhance your quality of life. But there's a difference between being able to spread out and going overboard. If the above items apply to you, you may be in danger of buying too large a house and suffering the financial consequences that come with it.
If that's the case, ask yourself whether you really need as large a home as you think you do. You may find that while it will benefit you to go from a 1,500-square-foot home to one with 2,500 square feet, you don't need 5,000 square feet to be comfortable. Rather, you just need a few extra rooms — and maybe one additional bathroom — to meet your needs.
View more information: https://www.fool.com/the-ascent/mortgages/articles/3-signs-youre-about-to-buy-too-large-a-house/