15 Must-Ask Questions for Your Employee Satisfaction Survey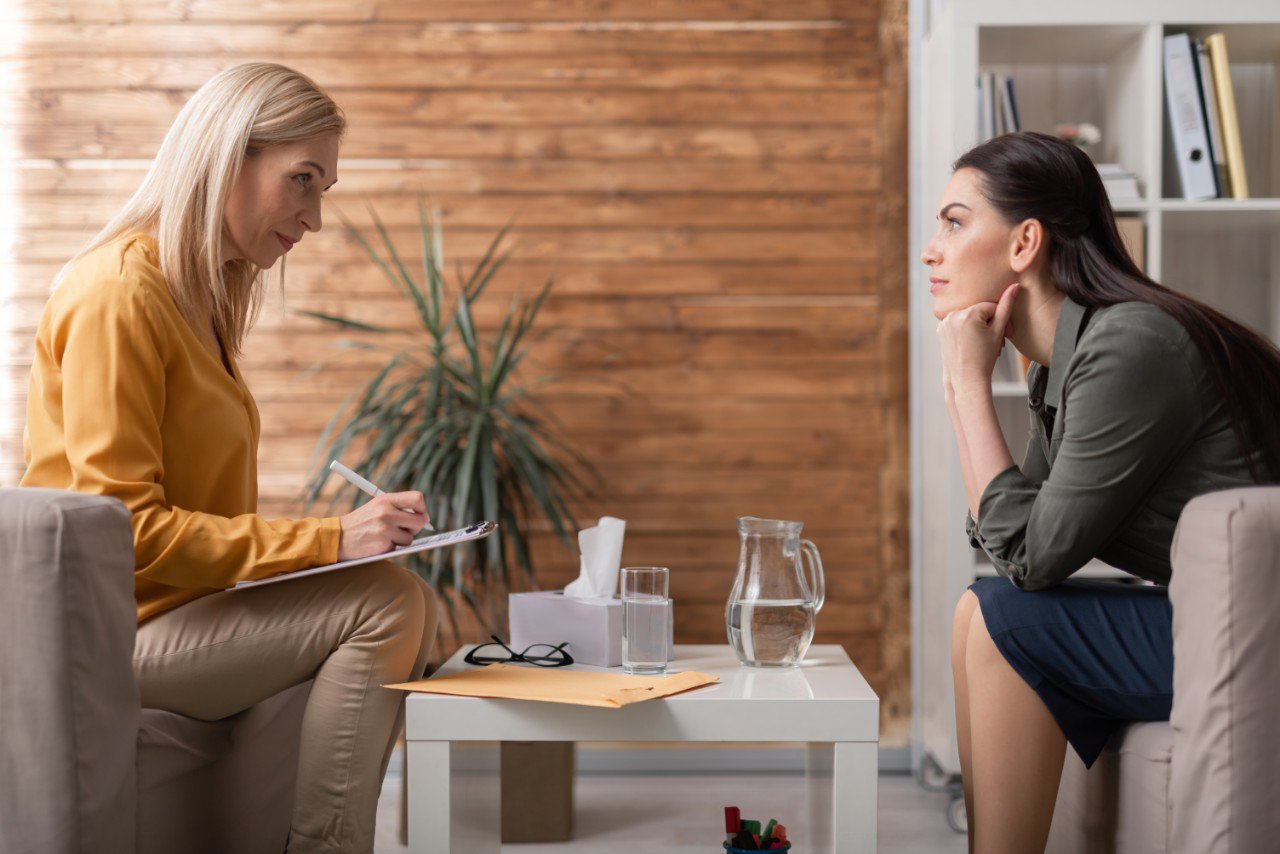 Listening should be a crucial part of any HR professional's day-to-day routine. Whether you are listening to an employee's issues with their manager or lending a supportive ear when a staff member has a personal crisis, you need to be in tune with what they are saying.
But a big part of strategic human resource management is asking the right questions so you can get the information you need to make improvements. That's where staff satisfaction surveys come in.
We've provided some examples of important questions you need to be asking at all stages of employment, which can form the basis of employee survey templates.
Go hither and start asking more questions.
---
Employee satisfaction survey questions for the recruitment process
A bad recruitment process portrays a poor image of your company. If you're disorganized, disrespectful of candidates' time, and you make people jump through unnecessary hoops then they won't want to work for your company. You'll struggle to attract top talent and you'll get a bad reputation in your industry.
Create an employee onboarding survey for both candidates that ended up taking the job and for ones who dropped out of the process, although they might not always answer.
1. Did we always respond to you in a timely manner?
Nobody likes people who waste their time. You should never interview someone and then ghost them or respond three months later. Check with candidates that you always responded quickly.
2. Which interview questions and assessments did you find most useful?
There's no right or wrong answer about how long your recruitment process should be or how many assessments you should set for your candidates; it differs for each company and role and by seniority. This question can help you understand if you should cut some stages as they are putting candidates off.
3. Would you recommend our company to your friends and former colleagues? Why?
Employee referrals are one of your best recruitment channels, so it's important to make sure that your recruitment process doesn't stop them from introducing you to other talented people in their network.
4. How can we improve our recruitment process?
You can always make your hiring process better. And rather than just brainstorming new approaches within the HR department, ask your candidates what you can improve.
---
Employee satisfaction survey questions for onboarding
The first couple of weeks at a new job are crucial for new hires. It's then that they form an opinion of your company. That's why you need a killer onboarding process. Ideally, onboarding should start as soon as the candidate accepts your offer and should last for several weeks after they start, with regular check-ins.
1. Was there anything else we could have told you or done before you started your new job?
It's important for candidates to feel prepared when starting a new job as it's a stressful time. From the moment they accept an offer, you need to make sure you are as supportive as possible and provide all the relevant information they need to feel less anxious about their first day.
This can include a link to your employee handbook and any information about your benefits, such as your small business health insurance or your qualified retirement plan.
2. What could we have done to make your first day better?
The first day is important and if your new hire has received all the information they need, it won't be too stressful. But they may have comments about their workspace, how welcoming their manager and coworkers were and whether they felt generally welcome.
3. Did you receive sufficient training?
It's important not to drop your new hires in at the deep end and to make sure you provide enough training so they can do their job to the best of their abilities. There's a fine balance between providing enough training and too much. Spending their first few weeks only doing training is overkill.
4. Did you have enough check-ins with your manager during your first few weeks?
The onboarding process does not end after the first day. Managers need to be regularly checking in to make sure the new hire feels welcome and that they have everything they need. These check-ins are also good opportunities to get feedback on what you need to adjust in the onboarding process.
---
Employee satisfaction survey questions for performance management
In the olden days of human resource planning, companies held performance reviews once a year using the same old set of questions.
Thankfully, things have moved on a bit since then and companies are increasingly embracing regular check-ins, peer feedback, and 360-degree performance measures where employees also rate their managers.
But you still need to find out if your performance measures are hitting the mark when it comes to employee management or if there is any way you can improve.
1. Do you fully understand your objectives and how they fit in with the overall company goals?
Ideally, you should be setting goals together with your employees, but you can use this question in a staff satisfaction survey to make sure they understand what they need to achieve and why.
Pointless goals will only lower motivation and lead to dissatisfaction so it's key to make employees understand the importance of what they are striving to achieve.
2. Did you feel you had the necessary support and resources to meet your goals?
It's always disheartening for both you and the employee when they don't meet their goals. That's why you need to find out if there were any extenuating circumstances or anything you did wrong.
Before resorting to a performance improvement plan or disciplinary measures, try to understand what you can improve to help them meet their goals.
3. Are there enough learning and development opportunities?
Being able to develop and learn new skills is becoming increasingly important for employees, and their absence is often cited as a reason for leaving a company, which makes this one of the most important employee satisfaction survey questions.
If a worker feels like they don't have many opportunities to learn and develop, and they won't be able to progress in the organization, then they are more likely to leave.
---
Employee satisfaction survey questions for offboarding
No matter how hard you try to make your employees feel happy and improve job satisfaction, people will still leave. You need to find out why so you can make improvements that stop other people from leaving.
1. What are your main reasons for leaving?
Most reasons give you important information that can help you learn and grow as a company, even if they aren't directly related to something you've done wrong. If, for example, they left because their partner is moving to another city, could you have considered offering remote work?
Or, if they felt like their job wasn't secure because they had an at-will employment contract, could you have considered changing the terms of their position?
2. How well did you feel your skills were put to use?
You wouldn't ask an experienced heart surgeon to make the tea, and so you shouldn't be making your highly skilled staff waste their time on manual tasks, especially ones that could be automated with the right software.
3. How was your relationship with your manager?
A bad manager is one of the main reasons people leave jobs, but also one that you can fix. Maybe the manager needs more training. Or there is a personality clash that could be fixed if you changed the employee's manager?
4. How well were you compensated?
Money matters. Even if someone loves their job, they still want to feel like they are being paid fairly. Make sure you're paying your employees at least the industry average and compensate them with perks and benefits.
---
Best HR software for conducting employee satisfaction surveys
The right HR software can help you get a better handle on how your employees are feeling. Here are our picks of the top human resource solutions.
1. Workday
HR software Workday helps you to show your employees that you care about what they think by sending anonymous surveys and asking for suggestions on areas of improvement for managers.
You can then analyze the results to easily spot trends, and all surveys are accessible from a central dashboard so you can see if results are improving.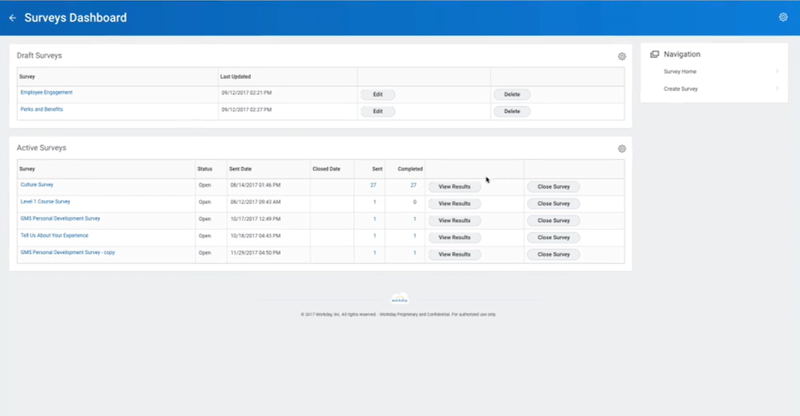 2. BambooHR
BambooHR comes with a module that uses the employee Net Promoter Score (eNPS) to provide detailed reports on employee satisfaction. It also recommends ways to improve workplace culture. Employees first receive an email notifying them that they will be receiving a satisfaction survey soon.
When employees receive these anonymous surveys, they are asked to select a score of 1-10 with the option to add extra comments.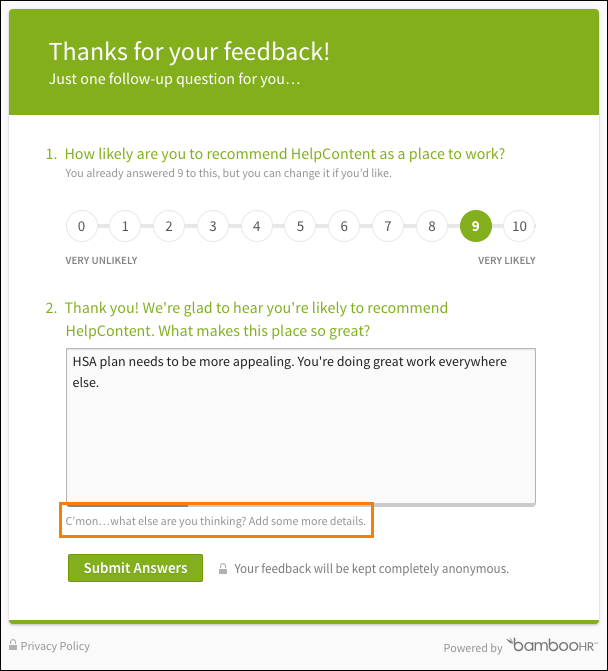 3. Zenefits
As well as helping you onboard employees, manage performance, and simplify benefits administration, Zenefits also provides a template to help you gauge employee satisfaction.
This template includes a rating scale to get a more accurate picture of satisfaction, as well as questions and answers tailored to different types of surveys, such as learning and development.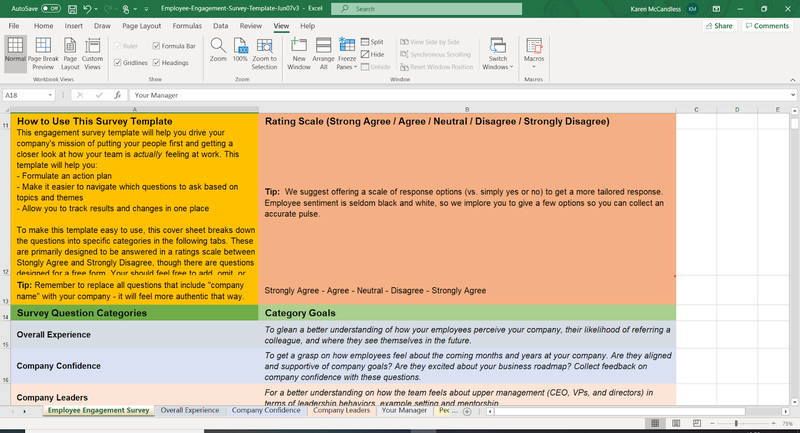 ---
Use your data to make improvements
Gauging employee satisfaction through surveys is only the first step. You need to use this data to address concerns and make changes. If employees don't see you taking action and acting on their feedback, then this will lead to higher levels of dissatisfaction.
When you start making improvements, you'll see changes in levels of productivity while boosting morale, reducing turnover, and getting more employee referrals.
View more information: https://www.fool.com/the-blueprint/employee-satisfaction-survey/